Just for the weekend: Hotel Continentale, Florence
Suzy Greaves is swept off her feet by the beauty of the famous Italian city, and experiences a little Renaissance of her own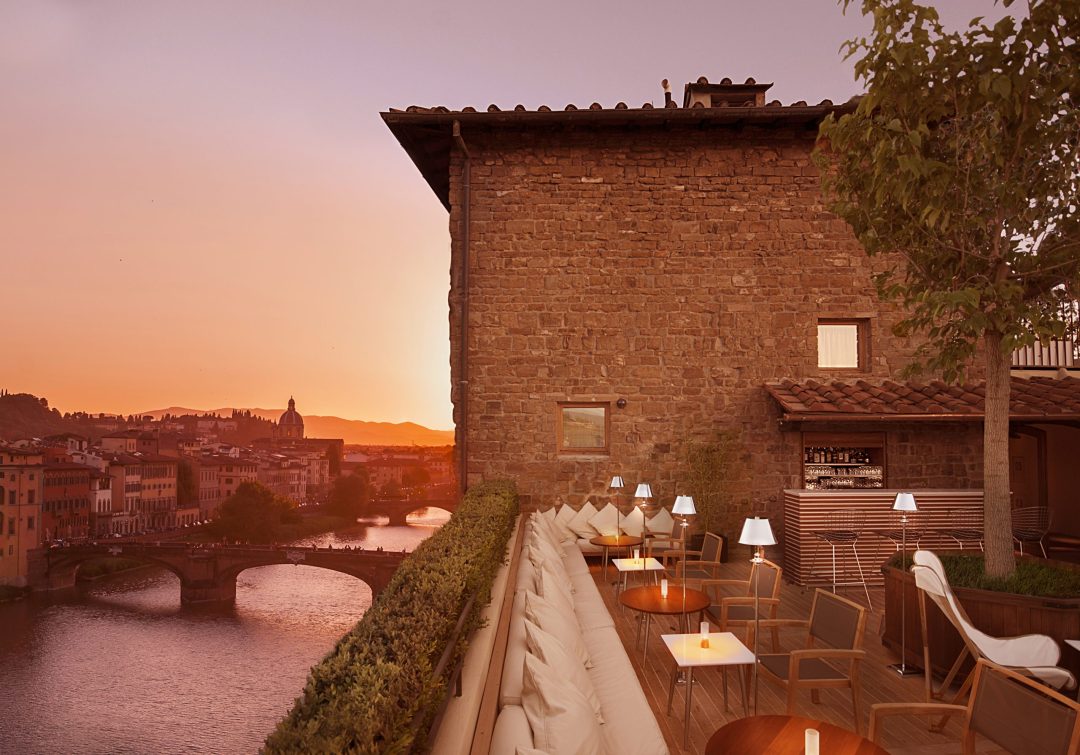 'Feet tell a story about the person to which they belong,' Italian designer Salvatore Ferragamo is credited with saying.
The White Iris spa at hip Hotel Continentale is part of the Lungarno collection owned by the Ferragamo family. And as I watched my rather odd-shaped feet being prepped for the White Cloud Signature Pedicure, I wondered what story they'd tell about one of the best, but most exhausting, years of my life. In the last 12 months my feet had done everything from run the London marathon to fill the shiny new shoes of editor at Psychologies. In the birthplace of the Renaissance, and after a post-divorce dark age of my own, I realised this had been my 'rebirth' year.
You cannot help but be inspired by the intense creativity of Florence. Walk out of the door and you're communing with the world's most famous paintings, from Botticelli's The Birth of Venus to famous works by Michelangelo, Giotto, Leonardo da Vinci and Raphael. When my feet got sore, I took a yoga class at the top of the hotel's medieval Consorti Tower overlooking the river Arno and medieval Ponte Vecchio.
In the evening, I visited the Ristorante Borgo San Jacopo at sister property Hotel Lungarno. I celebrated the start of a new era with pre-dinner drinks in the Lounge Bar Picteau, admiring original art from Picasso and Cocteau to beautiful Italian waiters who look like Michelangelo's David.
With world-class inspiration at every eye-line, you have no excuse not to start writing a new story, for those freshly twinkling feet to dance their way through.
Prices from £143 per night, price based on two sharing a Continentale room, excluding VAT and city tax. lungarnocollection.com; +39 055 27262. For flights, see easyjet.com