Dogtastic stay in London
Where can you stay that's dog-friendly in central London? Suzy Walker takes Oscar Psychologies' office dog to the big smoke and finds out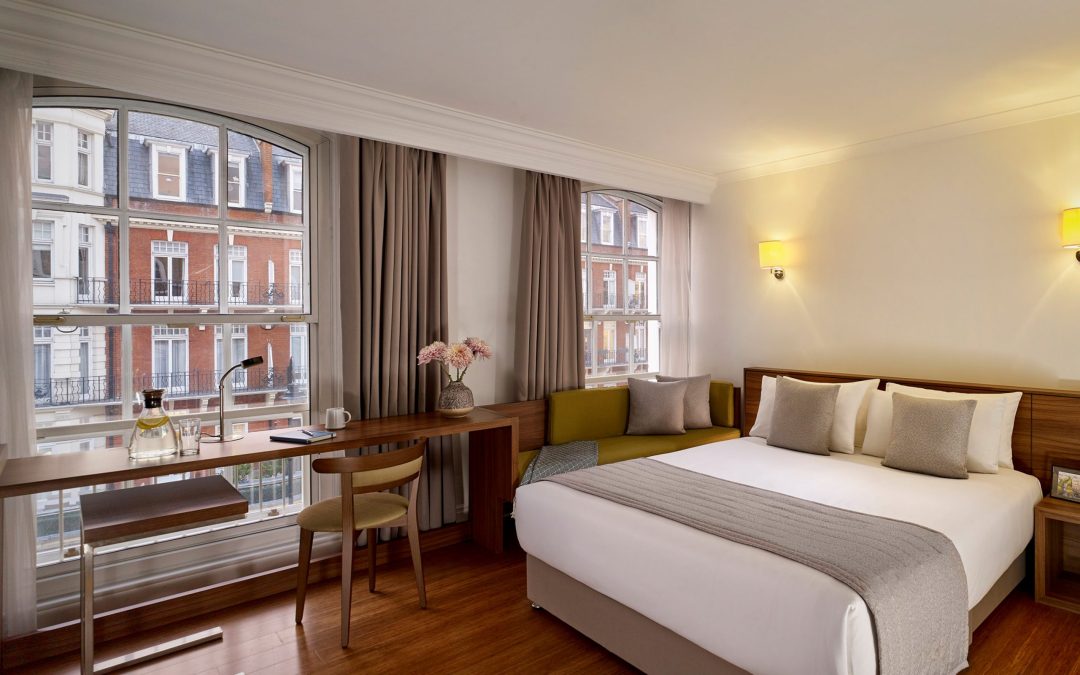 Oscar, Psychologies office dog is 13 and has become rather an old man. He needs special care and lots of TLC so what to do when my dog sitter is away and I have meetings and events in London? I am delighted to discover a chain of apartment hotels Citadines that is happy to host dogs.
The perfect base for anyone who is travelling to London and wanting a dog-tastic stay, Citadines Apart'hotels are brilliant city centre apartments that provide both hotel overnight accommodation as well as long stay for up to six guests. With plenty of room for a dog bed, sofa, and dog treats on arrival, it's the perfect base if you're London bound and you want a home from home with dog in tow. The apartments are very light, with wooden floorings and offer a range of amenities to ease your time away from home – laundry services, an in-room modern kitchen, and a business centre, are all available. Should you wish to get your shopping delivered, or park your car here, these options are also available – for a small fee.
Citadines South Kensington is nestled in the tree-lined, elegant neighbourhood of South Kensington, 5-minutes' walk from Kensington Gardens and Hyde Park, two of London's eight royal parks. With the open-air Lido, graceful swans gliding beside you on the Serpertine, and fountains sparkling in the sun, it's almost like you're transported back into Victorian England taking the air with all the other dog-owners of London. A stone throw from Knightsbridge and Buckingham Palace, you can walk everywhere in central London – much to Oscar's delight.
Stay: For the latest prices, visit the website at www.citadines.com. Additional benefits and promotions can be enjoyed by those who sign up to be an Ascott Star Rewards member.
Other residences in the Citadines London portfolio include Citadines Barbican, Citadines Holborn – Covent Garden, Citadines South Kensington and Citadines Trafalgar Square.
Pamper: The Pet Pavilion on Gloucester Road is opposite the hotel and had lots of luxury doggy treats and leads. Plus, they also have a pamper parlour for pooches.
Eat: Noura
With a 40-year heritage, family-run Noura is an award-winning Lebanese restaurant just a quick stroll across the park. Blending warm Lebanese hospitality with stunning food, Noura serves hot and cold mezze, charcoal-grilled meat and fish, homemade breads, pastries and boasts an impressive list of International and Lebanese wines. You can't take the dog inside, but they have a heated terrace. Perfect for a tasty lunch.
16 Hobart Place London, SW1W 0HH
Drink: The Devonshire Arms, dog-friendly, tasty food, modern London pub. 37 Marloes Road, London, London, W8 6LA (The Dock Kitchen in North Kensington is also great after a walk along the canal with your dog.)