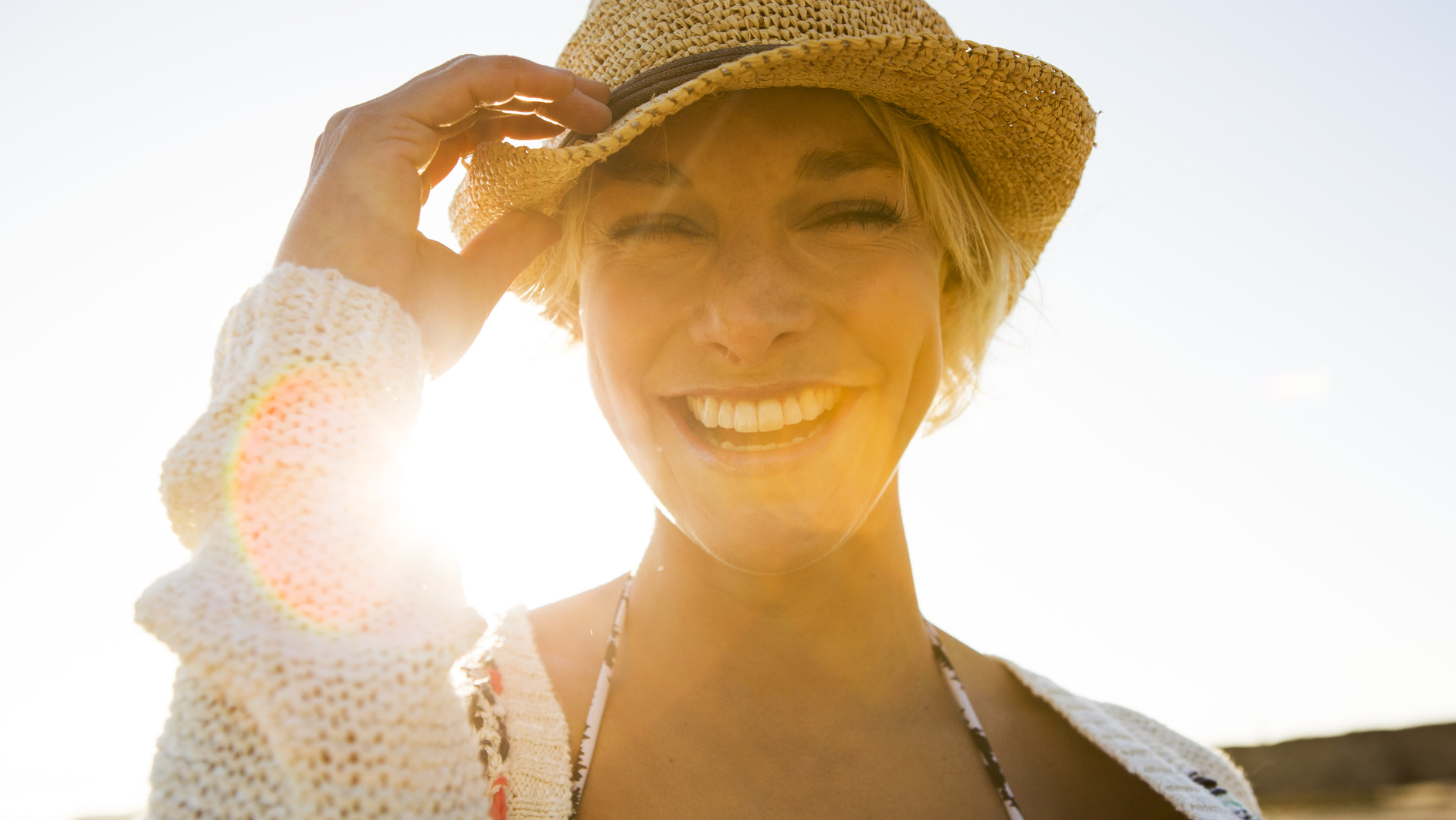 ---
Meet the Team
Psychologies is the magazine that helps you know more, grow more. Grown up, intelligent and intimate, Psychologies is the only magazine that seeks to enrich your emotional life.
Sally Saunders
Sally is editor of Psychologies Magazine. She spent 10 years in newspapers before becoming passionate about supporting women to improve their physical and mental health at Mother and Baby Magazine, Top Sante and now her dream job, Psychologies.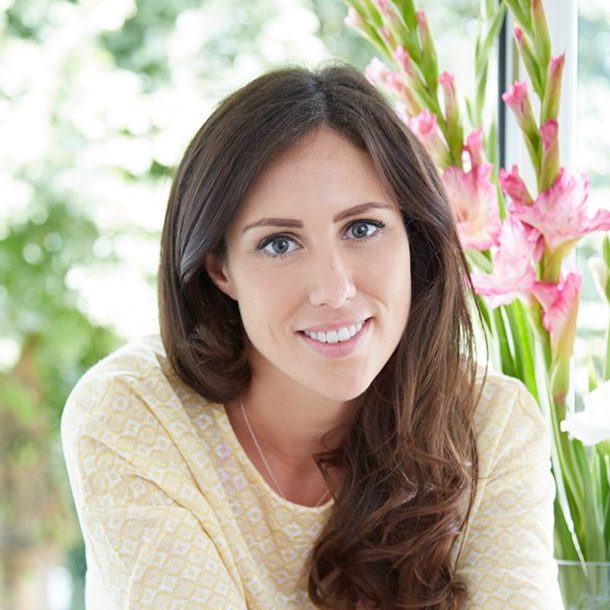 Ali Roff Farrar
Ali is wellness director at Psychologies Magazine. She is passionate about combining western sciences of psychology, neuroscience and coaching with the Eastern philosophies of meditation, mindfulness and yoga, to cultivate true wellness of body and mind. She is also a qualified yoga and mindfulness teacher.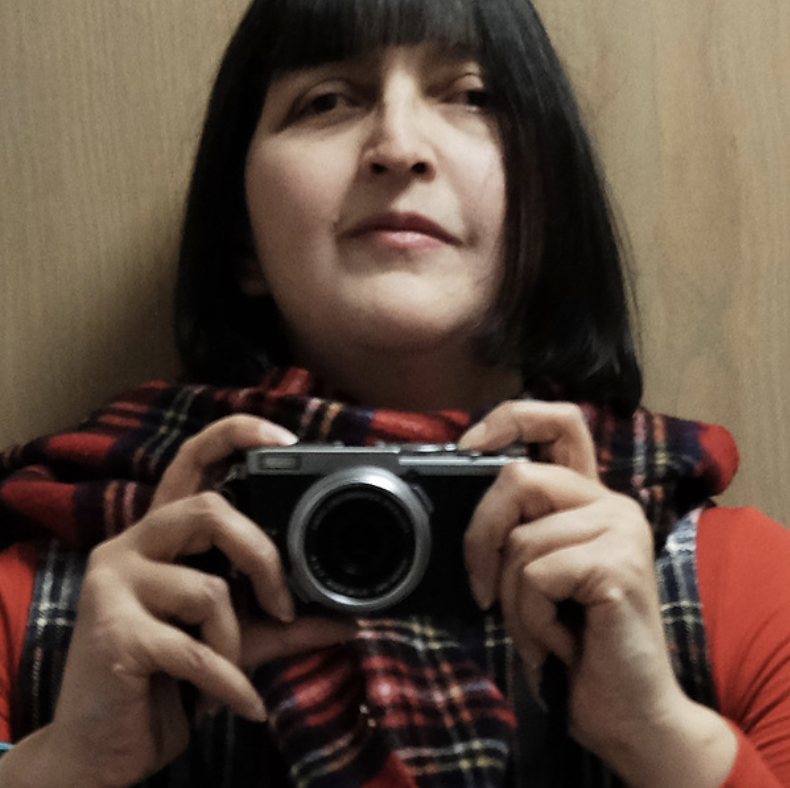 Anita Chaudhuri
Anita has worked as a staff editor and feature writer for publications including Time Out, The Guardian's G2 supplement and The Sunday Times. She is associate editor of Psychologies Magazine and is studying for an MA in photography.
Elizabeth Bennett
Elizabeth acting wellness director on Psychologies Magazine. She is a journalist, writer and consultant covering health, wellness, sustainability, travel and culture.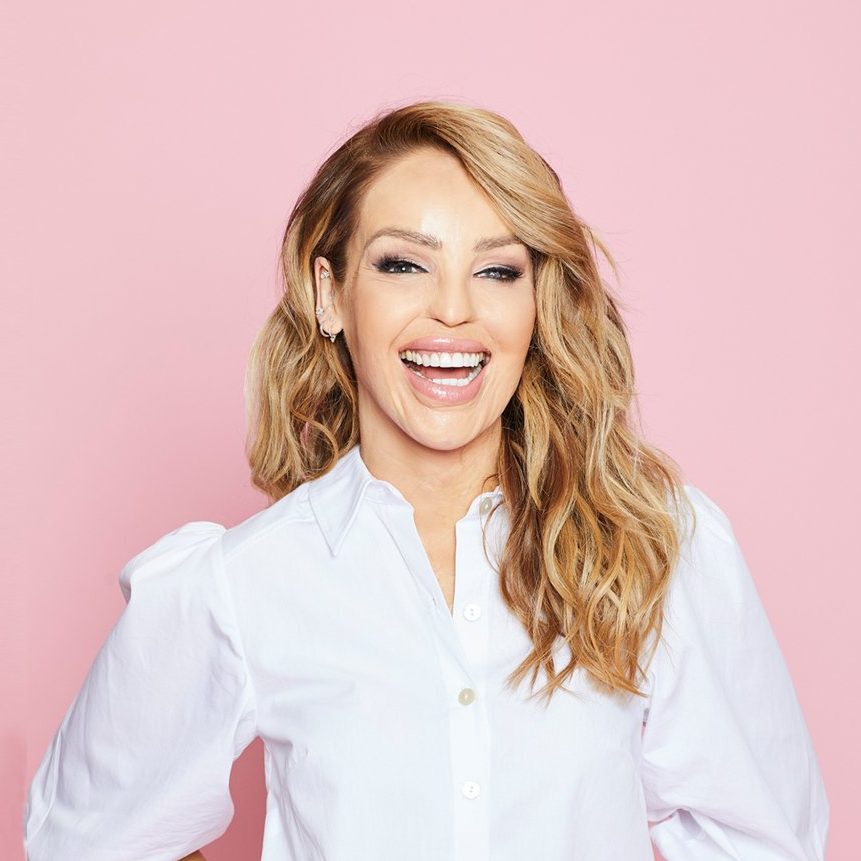 Katie Piper
Katie is a best-selling international author, inspirational speaker, TV presenter and charity campaigner. She writes an inspiring monthly column in Psychologies Magazine.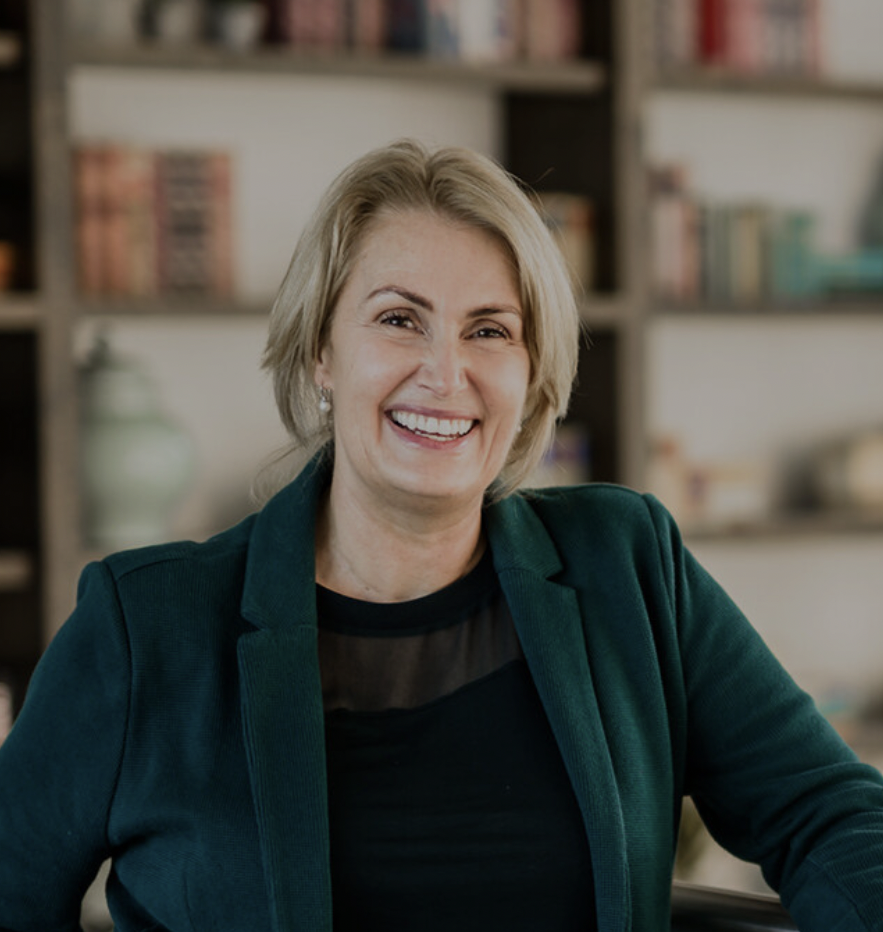 Mary Fenwick
Mary writes the main monthly advice column for Psychologies magazine and the new Work in Progress column, and also works as an investigative coach with individuals and teams. She is a mother, divorcée and widow.
---
Psychologies' mission is to provide every woman with inspiration and advice to support her to improve her emotional wellbeing. We aim to help her boost her happiness and resilience and lower her stress and anxiety. We do that by providing simple, achievable steps to make small changes that can add up to a real difference.
Embracing the four pillars of our life, from mind and body to heart and soul, psychologies engages with the world around us as well as the world within to help our audience discover inspiring ways to make every day better and create a life they love.
The four pillars of our life:
MIND – Boost your happiness and ways to overcome problems, looking at psychology, philosophy, confidence, anxiety, stress, therapy and more
HEART – Make the most of all of your loving relationships – with your partner, kids, parents, other family and friends
BODY – Your physical reality: gentle activity (walking, running, swimming, cycling, yoga), sleep, nutrition, natural beauty, meditation and more
SOUL – The things that make your soul sing: creativity; nature; finding your purpose (including your work); travel and spirituality
When you subscribe, you automatically become a member of the 'Psychologies' Subscriber Club and receive the following exclusive benefits:
Free coaching programs
Opportunities to talk the experts
Access to our subscriber-only Facebook group
Special subscriber only weekly e-newsletter*
Discounts on Psychologies products
Free delivery to your door in 100% plastic-free packaging
PLUS! You will receive inspiration and advice in every issue to create a life you love.
In This Month's Issue
This month, we're turning our attention to how to boost your energy right now. Our dossier takes a deep-dive into all the things that are secretly draining you, like a TV left in standby, plus looks at ways to supercharge yourself and how to beat energy vampires.
Someone who's certainly not suffering from a lack of get-up-and-go is our cover star, the brilliant Sara Cox. I've loved Sara ever since she burst onto our screens in the 1990s, and to see how she has evolved over the years, taking the rough with the smooth, including a quiet spell coinciding with having a young family that probably felt like the end of her career, to now holding near national-treasure status as a TV and radio star publishing her first novel, is a huge inspiration. Discover how she makes it all work.
We've also got some cracking insight from Postcards from Midlife podcast presenters Trish Halpin and Lorraine Candy, where they share their journeys into their middle years and how to make the most of this amazing time.
Delving more into our emotions, we consider how to stop people pleasing and start making space for ourselves and discover why it's actually a strength not a weakness to change your mind, plus find ways to improve our resilience and build our mental strength – all techniques to help us shore up our energy resources.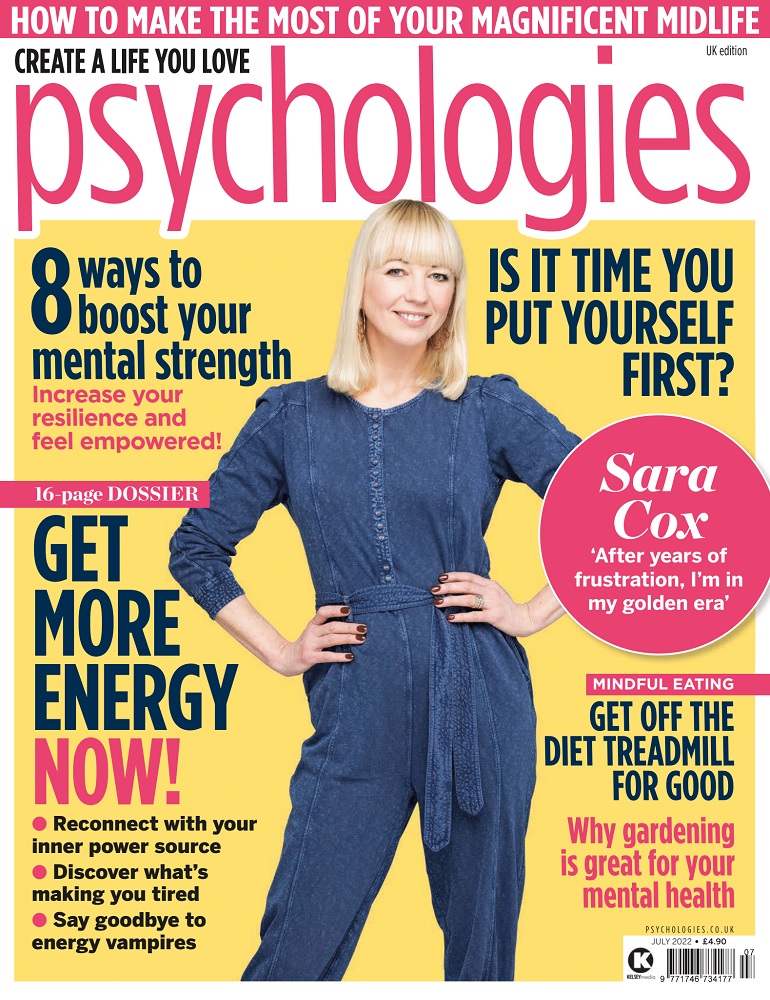 ---
You might also like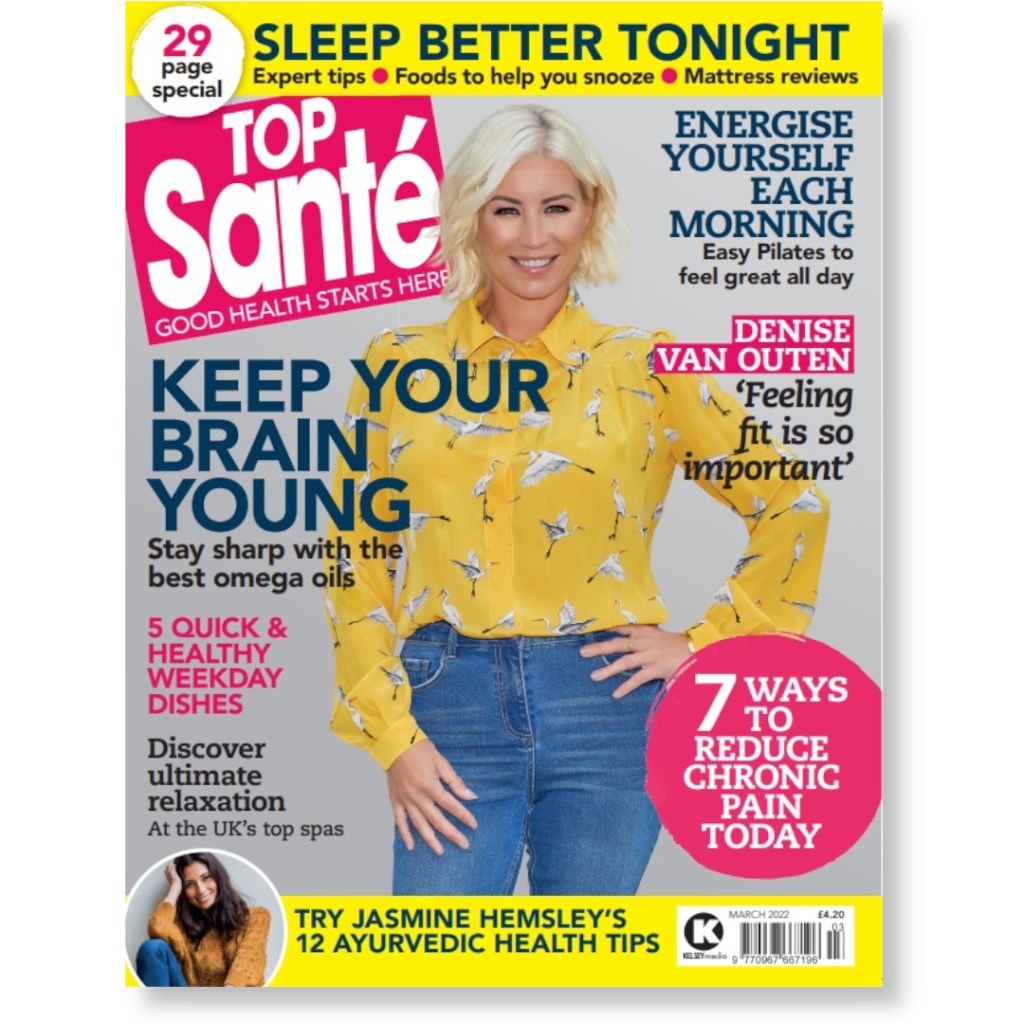 Top Sante
The ultimate guide to being healthy, feeling great and staying in shape for women aged 40+
Coast
Coast magazine is the only publication to exclusively cover the coastline of the British Isles.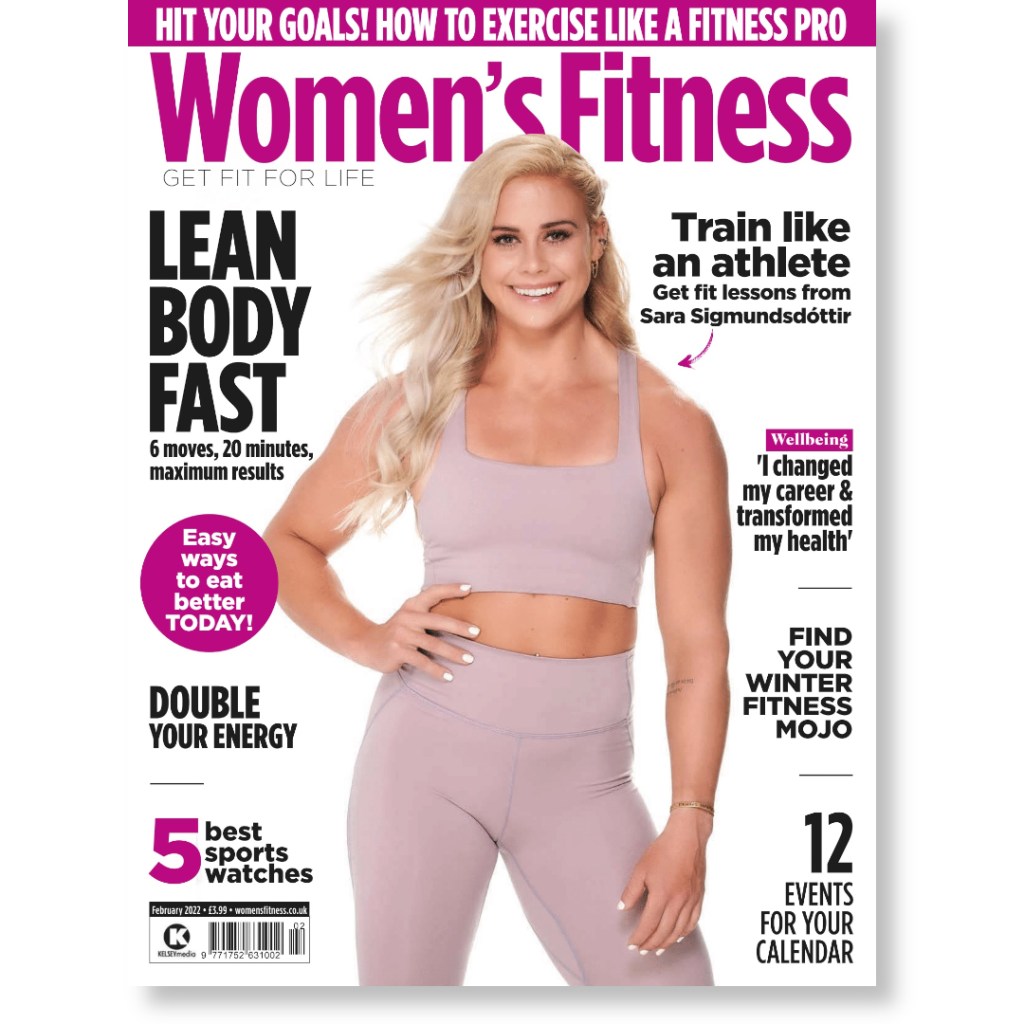 Women's Fitness
Get expert advice on toning up with workouts to suit your lifestyle and tips on nutrition and beauty to help you look and feel amazing.