Travel: a weekend of adventure in Bournemouth
Suzy Greaves discovers if life is better by the sea in the Victorian coastal town of Bournemouth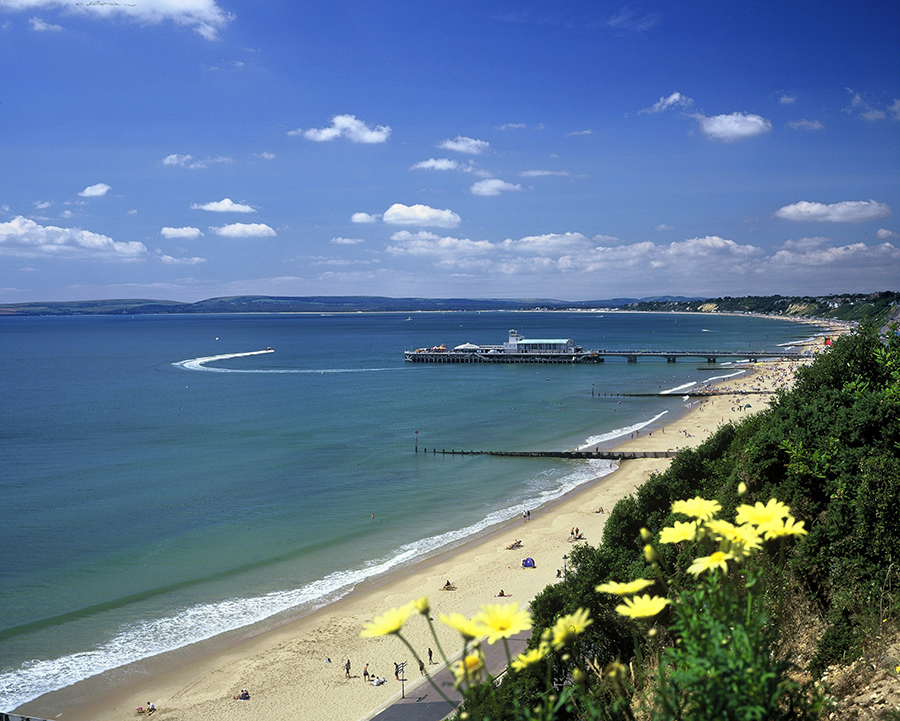 You've got snot all over your face,' my son Charlie shouted at me as he glided past on his surfboard. I just about managed one gasp of air before I was engulfed under another huge wave. I found myself spinning round and round as if I were in a washing machine. At least, it would wash the snot off.
If someone told me at the beginning of the year I'd be surfing in the Channel off a beach in Bournemouth, I would have assumed they'd gone a bit loopy. But at the start of the year, my son and I made new resolutions together and we decided, as he was about to turn 13 and probably about to go feral or 'Kevin-the-teenager' on me, that we'd try to plan one adventure a month before he found me altogether too boring to hang out with anymore.
So when my friend and colleague Alex Fisher, editor of our sister title Coast, invited us for a weekend of fun in sunny Bournemouth with her son Levi, we jumped at the chance. I've always loved Coast magazine – in fact, before I worked at Psychologies, it was the only magazine I subscribed to. Despite all the self-development we do at Psychologies, I always wonder if I just need to move to the coast to be more mindful, happier and healthier… 'because life is better by the sea' as Coast magazine affirms.
Bournemouth is renowned for its seven miles of golden beaches. With its Victorian architecture, award-winning gardens and all the assorted watersports, it's a seaside town, which bursts with a kind of smiley joy and energy. I didn't realise it also hosts a university, and Charlie and I discussed how great it would be for him to study here. Imagine spending all morning in classes, then heading to the beach to surf? Because for me, despite the cold and snot, I loved the surfing. It was utterly magical.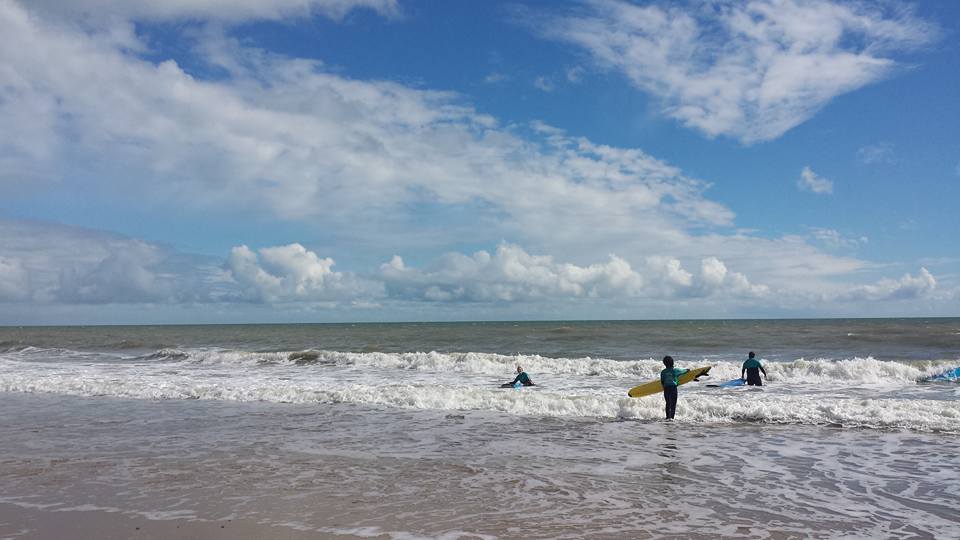 With thick wetsuits, we managed to stay in the water for nearly three hours. It was exhausting and fun but yes, very mindful. You cannot be stressed or think about problems when you're trying to stay upright on a surfboard. The experience was much enhanced by a delicious fish-and-chip dinner at Harry Ramsden's afterwards and some pampering at the UK's first eforea spa at the newly opened four-star Hilton hotel – a great base for the weekend. Just five minutes' stroll to the beach and promenade, with its quirky styling and collection of local Poole Pottery in reception, it felt far from a faceless corporate hotel.
With the added bonus of LEVEL8IGHT The Sky Bar, we spend an hour admiring the coastline and had time for a quick glass of wine or two while the teenage boys 'chilled' by the hotel pool. Dinner at Urban Reef followed – right on the beach with panoramic views over Bournemouth Bay. With a great unpretentious menu with fresh, local seasonal produce, it was a feast to remember. Dorset rock oysters on crushed ice with a choice of shallot and merlot vinegar or lemongrass, chilli & ginger, served with green & red Tabasco. Just heavenly. Although Charlie wasn't impressed. 'More snot,' he commented, tucking into a double kid's portion of spaghetti bolognaise. Lamb kofta, coriander pearl couscous, smoked paprika yogurt followed for me and, after one portion of local cheeses and crackers to share, we felt we'd restocked the calories we'd burned in the waves that day.
The following day brought more adventures as we hired sit-up and-beg bikes with the comfiest saddles in the world to ride up and down the 10-mile promenade before spending the afternoon at Pier Zip, a brand new zipwire operation that zooms you from the top of a tall tower on the pier to the beach. We suited up, stuck on our safety helmets, climbed to the top of the tower and watched the lifeboat bob up and down before chickening out! Alex and Levi put us to shame, whooping and flying through the air with the greatest of ease.
Charlie and I made up for lost face at the 'clip and climb' at the end of a pier instead – and we found ourselves climbing walls and obstacle courses that had Charlie once again laughing and pointing at me and eventually encouraging me. 'I'm proud of you mum,' he said as I reached the top of a very big wall. Charlie ended up coaching me, showing me how to abseil and telling me off for not clipping my rope on properly. He showed off by going around the obstacle course 30 feet in the air, blindfold while I applauded from below.
In terms of a bonding experience, it was a total hit. Bournemouth is the perfect weekend getaway for adventures with friends and family. And with the Bournemouth Wheels Festival, the Air Festival, Arts-By-The-Sea Festival and the Food And Drink Festival all happening this year, you definitely won't be bored. And with surfing, cycling – and a zip-wire ride (not for the fainthearted) thrown in, you can indulge your own inner teenager too and experience 'life being better by the sea' – even if it's just for the weekend.
For more ideas for coastal weekends away, visit www.coastmagazine.co.uk/places
Adventures in Bournemouth
Surf Steps Undercliffe Drive, Bournemouth, BH1 1BN, 0800 0437873
Front Bike Hire West Undercliffe Promenade, Bournemouth, BH2 5AA, 01202 373280
Oceanarium is small but fun. With penguins, sharks, turtles and otters, it's like you've got a bit part in a Disney movie. Pier Approach, Bournemouth, BH2 5AA, 01202 311993
Festivals this summer:
bournemouth.co.uk/event/bournemouth-wheels-festival
bournemouth.co.uk/event/bournemouth-air-festival
bournemouth.co.uk/event/food-festival
Where to eat
Harry Ramsden's East Beach, Undercliffe Drive, Bournemouth BH1 1BN, 01202 295818
Urban Reef The Overstand, Undercliffe Drive, Boscombe, Dorset, BH5 1BN
Great ice-creams from The Prom Café, Pier Approach, Bournemouth Seafront, BH2 5AA
Where to stay
Hilton Bournemouth, Terrace Road, Bournemouth, BH2 5EL
Photographs: Bournemouth Tourism, Alex Fisher