Creative Confidence – your key ingredient to building a brilliant business
Discover why fuelling your creative confidence is the skillset you need to master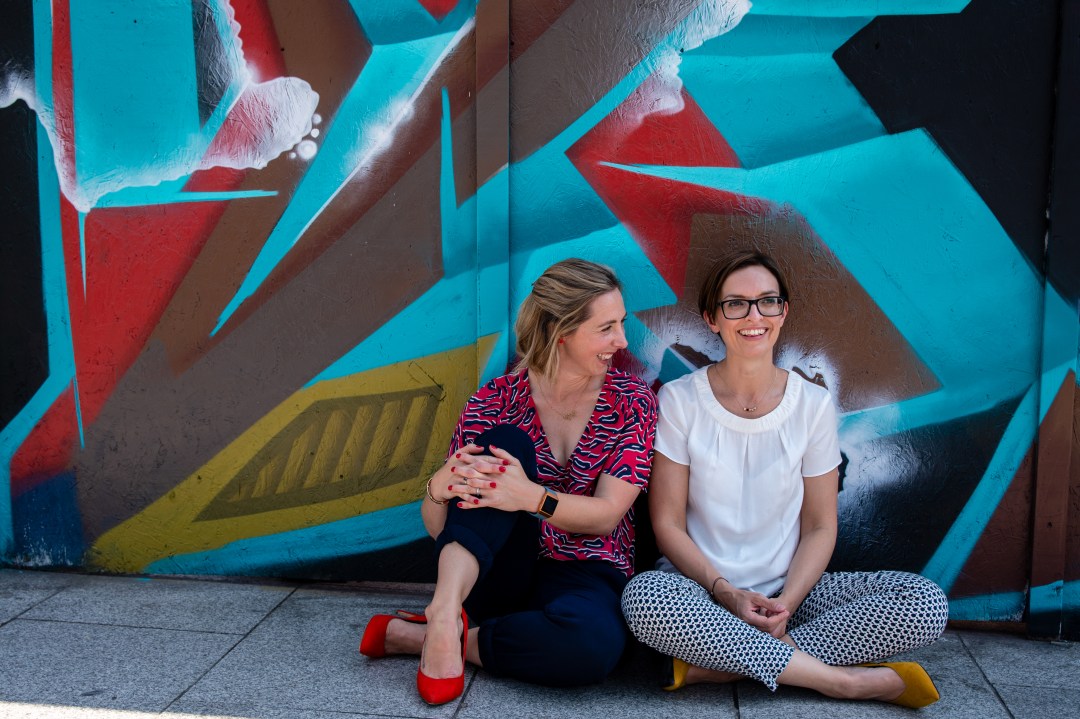 Are you creative?
Right now you're probably thinking back to your 10-year-old self when your teacher didn't put your 'masterpiece' on the wall. Or you're remembering that evening class you took in sculpting where (let's be honest) no-one really knew what you'd created. Or maybe you're adept at knocking up a set of curtains and have recently turned your hand to PPE (in which case, we salute you!).
But what if we suggested when we talk about creativity, we mean your ability to have ideas and to try them out. Remember that time you went to the beach without a towel but really wanted to put your swimsuit on? Or when you arrived at a venue to deliver a workshop only to discover there was no way of showing your (brilliant) slides?
When we're faced with a problem worth solving we naturally become problem solvers. We get clear on the problem we need to solve, we have ideas and we try those ideas out. And if the first idea doesn't work, well then we go to the next until we're confidently walking down the beach in our swimsuit with an inner smugness that hell yes I got this damn thing on without using a towel!
It's this wonderful ability that humans have that as business owners we need to embrace. Why? Businesses are formed as a result of ideas. Businesses are shaped when we share our ideas with our customers. Businesses succeed when our ideas become products and services which our customers love. Oh & whilst we're on a roll – problem solving is a weekly activity when you're starting and growing your business. Which is why fueling our creative confidence as business owners is the skillset you need to master.
Reframe the question
Don't ask yourself if you're creative or not. It's not a 'yes' or 'no' type of question. We're all innately creative (no matter what our school report might have said!). Instead, ask 'how might I fuel my creative confidence'? And when you've sought out some inspiration and had some ideas – begin to put those ideas into practice. Then see what you learn and go again! In taking these simple steps you'll be fueling your creativity. And it really is as simple as that!
Practise expansive and reductive doing
Creativity is broadly made up of two parts.
Expansive Doing means looking at possibility. Using empathy to understand the problem you're trying to solve. It requires curiosity, imagination and external stimulus (the mantra 'good ideas in = good ideas out' could not be truer).
This type of thinking and doing results in Ideas.
Reductive Doing is when you take your ideas and you make them real. You start to test & learn & iterate your ideas. You start to see how your customers engage with them to see which ideas stick.
This type of thinking and doing results in Impact.
We all have a natural expansive or reductive preference. But to be successful, all businesses need both. This means practicing the thing you do naturally and probably enjoy the most – as well as doing the thing you find harder. Because you don't get to impact without ideas. And your ideas won't have impact without action.
Protect your ideas – don't judge them
We've all experienced it. You have an idea & just as you're imagination is having some fun someone (which could include yourself) tells you all the reasons why your idea won't work.
There's a reason ideas are often depicted as seedlings. Ideas need time to stretch a little. To start to take some shape. To be understood in terms of what inspired them, what impact they could have and what they might need to grow. When our ideas get judged, in effect they get trampled on. Which is why they need some protection … & yes, ok – they need a greenhouse! They need to not be plucked from the earth too quickly!
Put your ideas into the hands of your customers
When women talk about their businesses, we often hear the question 'what if it's not a good idea'? The simple answer is – if it's not a good idea, shape it until it becomes a good idea. We believe good business ideas have a positive impact for your customers, the planet and the people around you. They must also be ideas which you can deliver well – that you can generate revenues & profit from with processes which are effective and efficient.
Building this type of business doesn't happen overnight. It takes time and it takes having the courage to put your ideas into the hands of your customers. And then listening to what your customers tell you because it's these insights that will help you to shape your idea into something that has positive impact for you and your customers.
For more inspiration on Creative Confidence why not head over to the we are radikl website to download their Thrive publication on moving self-limiting beliefs out of your own way. Claire Dunn & Sarah King are co-founders of we are radikl. With the women they serve and via an online community and eLearning resources they're on a mission to disrupt the ecosystem of support that is available for female founders.
Photo: Karina Lyburn