Your FREE Digital Copy of Psychologies Magazine is Here!
Give your January a boost with a digital copy of Psychologies magazine - on us!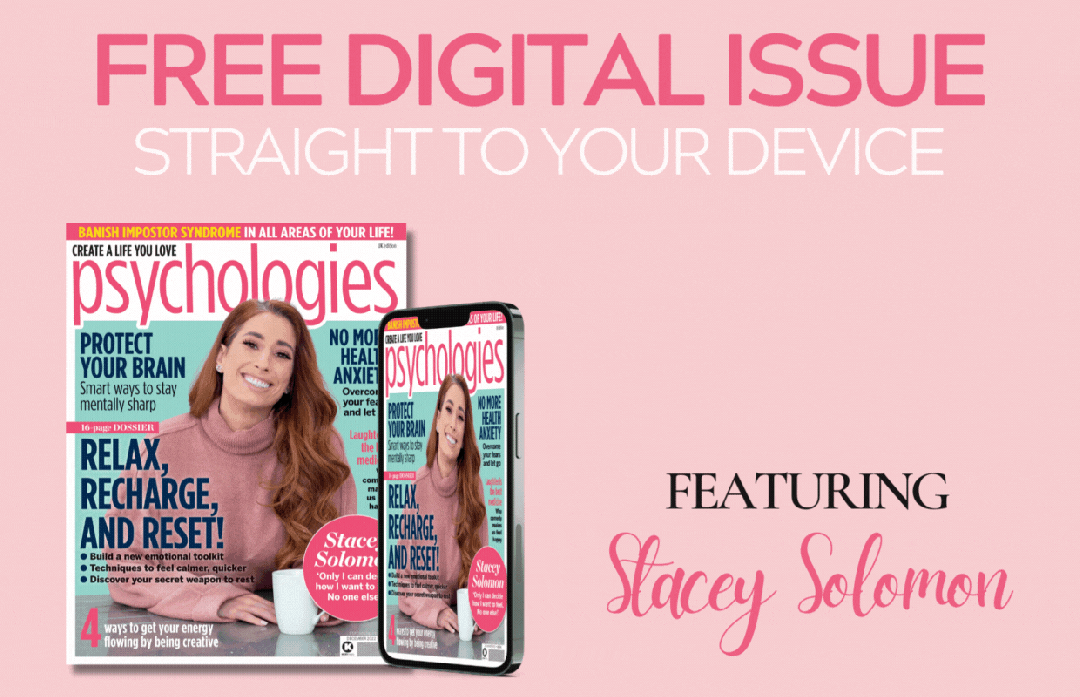 With the start of a new year upon us, we want to give back to our readers by offering you all a free copy of the Psychologies December issue, featuring Stacey Solomon! All you have to do is sign up to our free newsletter…
As 2023 gets underway, many of us are thinking about our resolutions and goals for the year ahead. Whether you want to practice mindfulness every day, start journaling or get more active, the arrival of a brand-new year is a great time to build a healthier and more fulfilling lifestyle. Whatever your intentions are for 2023, Psychologies is here to help.
To say thank you, and to give you all a helping hand this January, we're offering our readers a FREE downloadable issue of Psychologies – filled with a huge variety of mental health and wellness advice. If you sign up to our newsletter (using the link below), you'll receive a digital version of our December 2022 issue, featuring our exclusive interview with Stacey Solomon.
Our December issue also includes a feature on how to protect your brain health and stay mentally sharp, a 16-page dossier on how to prioritise rest and relaxation, top tips on getting your energy flowing with creative practices, plus lots more!
How to get your free downloadable copy of Psychologies:
To receive your free downloadable issue, simply sign up to the Psychologies newsletter using the link below. Be sure to tick the YES box at the top to receive your free digital copy of the December issue!
Get your free downable issue here.
---