Awaken your inner entrepreneur
You may not be in a position to start up your own business, but you can still bring a bit of entrepreneurialism to your current job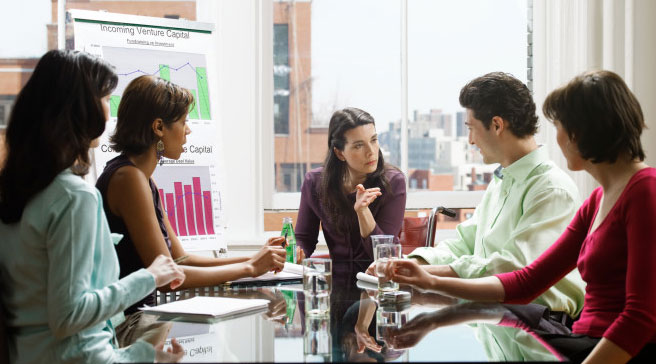 Ever dreamt of becoming an entrepreneur? Being your own boss, making millions, watching your idea grow into a multi-national brand — it's a pretty appealing prospect. Realistically, though (as if we need reminding), now is hardly the time to be jacking in the day job and setting up a new business.
The answer? Bring an essence of entrepreneurialism to the job you're in. Sahar Hashemi, founder of Coffee Republic and guilt-free sweet company Skinny Candy, believes that by following a few easy steps, you can be more successful in your current job and, ultimately, become an indispensable team player. Sahar talked us through some of the top tips from her book 'Switched On', in which she claims 'the future belongs to the fresh thinker'.
1. Anyone can do it Self-belief is key, but you won't get this by staying in your comfort zone. When you push yourself to do tasks you wouldn't normally do, you will discover things about yourself you never knew.
2. Put yourself in your customer's shoes If you're a bank manager, try phoning your branch to get a loan. Ingvar Kamprad, founder of IKEA, regularly visits his stores, each time reinventing himself as new fictitious customer. 'When you regain a perspective on the true purpose of your job, you will have more of an emotional connection,' says Sahar.
3. Get out of the office Technology has changed, but work rules haven't. It's no longer necessary to be in the office to be at work. Being exposed to different stimuli will spark creativity and new ideas. 'You can't control what comes out of your head but you can control what goes in,' says Sahar.
4. Notch up 'nos' 'New ideas are always rejected,' says Sahar. 'When you are innovative, you are giving customers things they don't realise they want yet. As Henry Ford said, "If I had asked people what they wanted, they would have said a faster horse". Walt Disney was turned down for a loan for Disney theme parks 300 times, so persistence is key.'