Holidays to satisfy your wanderlust
There's a lot of uncertainty around overseas travel right now, but one thing's for sure – we all need a break! Make this a summer to remember for all the right reasons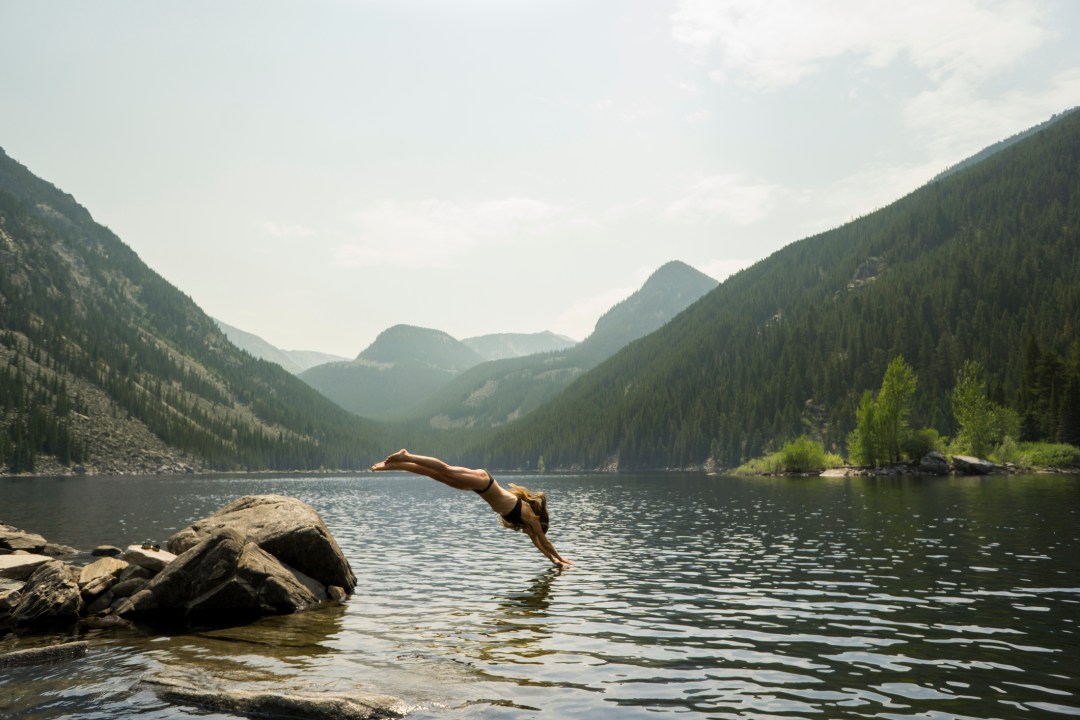 If the phenomenon of mystery flights taught us anything, it's that travel is important to us. Usually chilled-out Australians were so desperate for a change of scenery that they paid hundreds of dollars for a day trip anywhere on a plane to satisfy their need for adventure.
In fact, research by Booking.com claims that 71 per cent of us would rather go on holiday this year than find love, and 74 per cent would prefer a getaway to getting promoted. But if you're confused by red, amber and green lists, and if quarantining isn't an option, it's time to embrace the staycation. And, with our help and the glorious British Isles at your fingertips, it needn't feel like second best.
'Location is only one aspect of a holiday – the people you travel with and the activities you undertake add significantly to the holiday and the memories you'll make,' says environmental psychologist Lee Chambers. He recommends dissecting your dream holiday and digging deeper into what you're looking to enjoy and fulfil before planning your staycation. 'When you piece that together, you may be surprised that the majority of your desires can be met in the UK more easily than you think.'
Here's some inspiration to help you plan the perfect UK break…
If you… usually head for the Med
Do you love the sunshine, elegance and marine pastimes of the Côte d'Azur? Try the English Riviera instead – a 22-mile stretch of picturesque villages, quiet coves and sandy beaches in South Devon. This part of the world is a haven for foodies and watersports are a must. If you stay in nearby Salcombe, you can even get paddleboards, kayaks and bodyboards delivered to your door.
If you… like to travel responsibly
Holidaying close to come doesn't automatically mean your break will be a sustainable one, according to Ingrid Asoni, founder of Consciously Connected Travel – but there are ways to address that. 'When we travel, we tend to take from the destination to serve our travel purposes, without really putting anything back,' she says. 'Wherever you go this summer, find a way to plant a seed – to pour back into the people and places that you are experiencing. If you are an artist, support a local art class, for example. Planting a seed doesn't have to mean giving money to a cause. It can be as simple as taking time to have a coffee with a local who hasn't had companionship in a while.'
If you… long to get back to nature
Lockdown has had an impact on our mental and physical health, but a wellness break with outdoor activities such as forest bathing or foraging could help restore you.
'Wellness travel is more in demand than ever, particularly for those who've been confined to cities with little access to natural green space,' says Toby Watfa, director of wellness travel provider Health Travel.
'Holidaymakers want more than just time in the sun. They want rewarding experiences where they can feel inspired, learn something new and truly connect with nature.'
Wild Wellness in the Scottish Highlands is one such option. It's a natural wellness experience within Cairngorms National Park offering wild swimming, learning the ancient art of bushcraft, canoeing along the River Spey, with waterfalls, and private yoga classes in the wild.
If you… crave adventure and excitement
You don't have to hop on a plane. British waters are perfect for a scuba diving holiday with the Professional Association of Diving Instructors, the world's largest diving organisation. Participants as young as 10 can take their first breath underwater.
If you… dream of a road trip
This probably won't be the year you drive across the United States, Australia or South Africa, but you can still take to the open road and taste freedom – it's a record year for campervan rentals in the UK. 'Whether you want to hit the surf in Cornwall or journey through the remote Scottish Highlands, there's a van that's right for you,' says Justin Hales, founder of campervan and motorhome hire company Camplify. 'Motorhomes and campervans are excellent value, and allow the freedom of movement and exploration so many people desire.'
If you… need a reunion with your bestie or partner
'There are holistic and private havens across the UK, where you can catch up and reconnect while enjoying deep rest, decent treatments and private yoga and meditation sessions,' says Caroline Sylger Jones, Psychologies Retreat Editor and founder of Queen of Retreats. She suggests booking somewhere with cosy indoor spaces, so you're not at the mercy of the weather, and recommends The Coach House, a wellbeing retreat in a wild setting between Raglan and Monmouth on the Welsh border.
If you… have a new post-lockdown love interest
Who needs Paris? Norfolk is the most popular county for romantic breaks in Britain, according to research by holiday lettings firm Home to Go, followed closely by Cornwall and Dorset. Book accommodation with the wow factor – luxury clifftop lodges at Pennsylvania Castle Estate in Dorset offer a hotel experience in self-catering accommodation. You'll find locally sourced gin in the kitchen, plus a sense of seclusion with remote check-in and little contact with other people, if you prefer.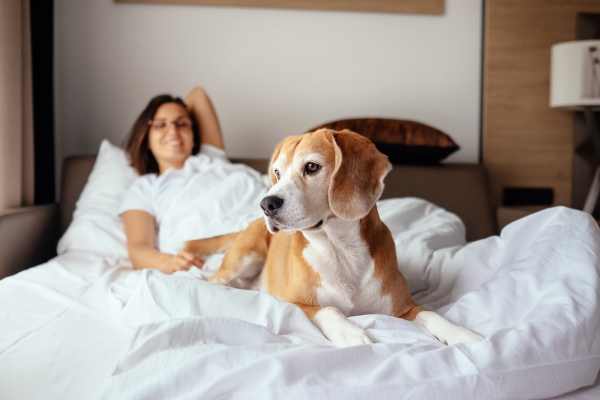 If you… love exploring
Dune buggying in Dubai might be out, but adrenaline-fuelled holidays at home are every bit as impressive. Wildnis is a travel company that specialises in luxury, tailor-made expedition breaks, with guided activities and a fully catered base camp with gourmet meals cooked by a private chef.
If you… want to take your lockdown puppy with you
A massive 3.2 million UK households got a new pet during the pandemic, says Rachel Southern of Dog Friendly Destinations, and 85 per cent of dog owners would rather have a staycation than go abroad and leave their beloved pooch at home, according to research by Tails.com.
'Dog owners want to stay in holiday cottages and hotels where dogs aren't just tolerated, but truly welcomed,' says Southern. 'Think dedicated rooms for dogs with underfloor heating, specially designed doggy menus and custom-made dog tags in welcome hampers,' she says. 'Holiday properties and hotels are responding to the increasing demand for dog-friendly destinations and making an amazing effort to welcome all members of the family.'
For more good times with your pet, check out Woofstock, a festival for dogs in Devon.
If you… enjoy a little luxury
You don't need an extravagant overseas escape to curate an unforgettable post-lockdown break – just scale up the extras. 'Many UK self-catered locations offer concierge services or extensive extras, from mobile massage therapists and on-site cookery classes to hot tub hire,' says Josh Wildeman of upmarket self-catering rental provider Perfect Stays.
'It's unlikely that you'll have time for the same splurges when you're back to reality, so embrace the opportunities and leave with no regrets.'
If you… yearn for an island escape
Get away from it all without going near an airport – the UK is awash with island getaways! Eileen Shona, a private isle on the west coast of Scotland, was the inspiration for JM Barrie's Neverland, and is home to nine beautiful rental cottages and Eilean Shona House, which sleeps 16.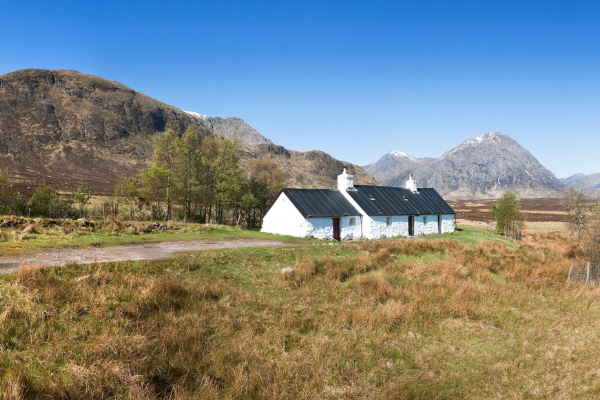 If you… miss the big smoke
Do you love the buzz and cultural opportunities of city life? Pick a city you've never explored and research what it has to offer. Nottingham, York, Plymouth and Cardiff have much more to entice staycationers than you might expect. Nottingham is full of heritage and history and its famous castle reopens this summer, featuring immersive experiences telling stories of Robin Hood, rebellion and creativity.
Holiday guide
Have you started the countdown yet? Be sure to take these tips for a standout summer staycation:
Make it a trip to remember: Why not try something completely different this year? There are so many hidden gems in the UK and a range of quirky staycation options to explore – from treehouses, castles and yurts to alpaca farms.
Go big! Can't wait to spend time with family members you haven't seen for ages? If you are splitting the cost for accommodation, booking a spacious holiday home that sleeps the whole clan on a reunion could be more cost-effective than renting separate properties.
What if? With so much uncertainty around travel, booking your next holiday can feel daunting. Choose a trip with relaxed cancellation policies that offers free cancellation close to the check-in date – just in case. Advice from vrbo.com.
Next steps
Read: Around The Coast In 80 Days: Your Guide To Britain's Best Coastal Towns, Beaches, Cliffs And Headlands by Peter Naldrett (Bloomsbury, £16.99) to help you plan your seaside getaway.
Take the sting out of staying at home with Beach Too Sandy, Water Too Wet, a comedy podcast featuring dramatic readings of one-star travel reviews.
For inspiring breaks of all types across Britain, take a look at UK Retreats on Instagram.
Words: Heidi Scrimgeour
Photographs: Getty Images