7 steps to being your own boss
Meet our new columnist, bestselling author and businesswoman Sháá Wasmund MBE, who's here to help us focus on all things entrepreneurial. Want to set up your own business? Read on!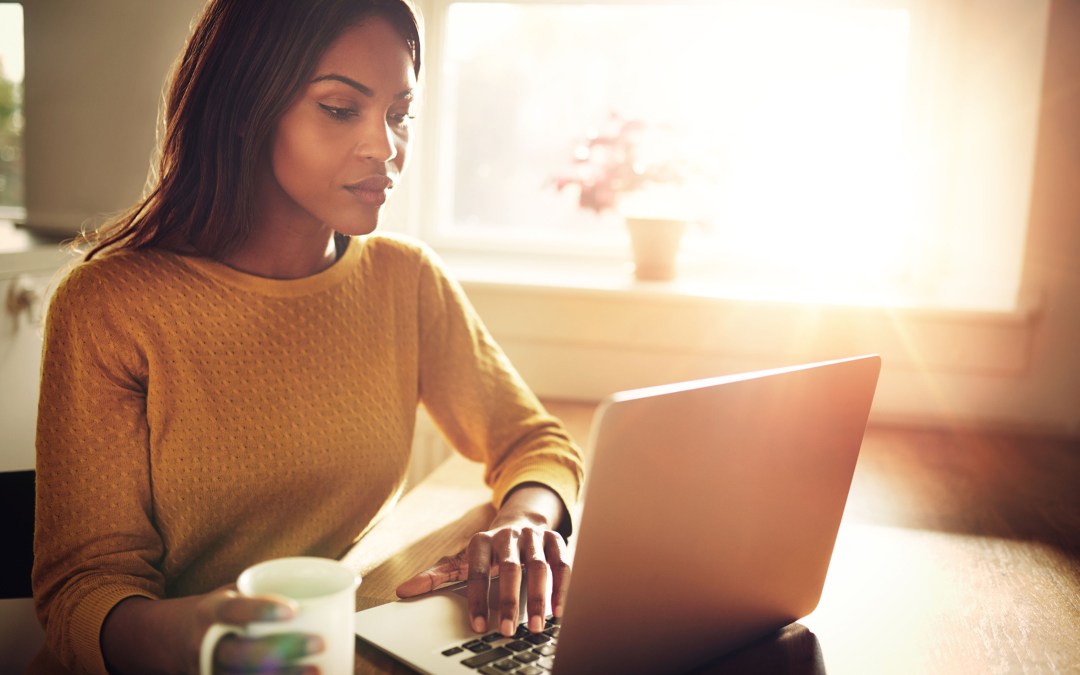 Millions of you across the country think about starting your own business every year; whether that's because it's something you've always wanted to do; you're fed up with your job; or you want to set up something 'on the side'. Whatever your reason, I'd like to help you to move from thinking about it to doing it, and I promise it's a lot easier than you think.
Here's my simple seven-step guide to making it happen…
1. Find your purpose
Yep, I know you've heard this all before, but hear me out. If you don't know why you're doing this, or what you're aiming for, it will be far too easy to be put off course. Your purpose doesn't have to be anything grandiose; it might simply be to create an income around your kids or to realise an idea you've had for years.
It might mean that you want to empower the world to eat more healthily, work less, be financially free… or, you're just the best handbag designer on the planet!
So, what's your purpose? And what's the purpose of this business? They may be the same thing, but equally they might not be. The key is to make sure your business reflects your true skills, passion and, yes, purpose.
2. Your business map
After brainstorming, you'll probably have plenty of ideas floating around. Now is the time to put them together, in a plan. Yes, a business plan, but I prefer to think of it as a map. It should give you an overview of all aspects of your business – where you will make money and when, what additional skills you need to bring on board, and key milestones along the way.
This bit might sound boring, but it's actually really important. If you want to get to your Caribbean island, you need a map.
3. Ask for help
Even the most talented people will struggle to do everything. The best way to create an extraordinary business you love is to focus on the bits you love, and find other people to fill in the gaps. One of the best things you can do at this stage is to recognise your strengths and outsource, or look for help, within other areas.
For example, if your creative and leadership skills are excellent, but your admin skills leave a little to be desired, you might consider hiring a virtual assistant to give you a helping hand. Places you can outsource tasks to include: peopleperhour.com, freelanceuk.com and upwork.com.
4. Find your clients
What does your ideal client look like? What do they do? Where do they hang out? Not sure how to find them? Think about who you get the best results with, and who you love working with the most.
Once you know who your ideal client is, it will be much easier to find them – then you can start tailoring your marketing to exactly those people. No point being a 'jack of all trades and a master of none'. Working with your ideal clients will make you a much happier person, and a more profitable business.
5. Know your worth
You've got your product or service, you know what your costs should be, and you know who your target market is. Now – how much should you charge? Research how much your competitors are charging; what people are willing to pay for a similar service.
If you're still not sure what to charge, and you're offering a service, consider the following: work out how much you would honestly want (and realistically expect) to earn in a year, then break it down to a monthly and hourly rate. As long as this covers your costs, and allows you a profit margin, you're close to the right figure – at least, to get you started.
6. Keep on learning
As you embark on a new journey, it's important to keep learning to improve your skills and gain new ones. Sign up for a course. Go to a workshop. Read a book. Never stop learning!
7. How to deal with your negative inner voice
OK, so let's get real. There are, absolutely, going to be times when that little voice inside your head says, 'Are you sure you're doing the right thing?', 'Isn't this risky?' or, 'This feels like too much hard work'… You know that voice? We all do. You have to learn how to switch it off. The more you think about it, the louder it will be, so the trick is to acknowledge the voice – and then, very firmly, tell it to shut up.
To make this easier, surround yourself with positive people who are already doing what you want to do, or who are, at least, on a similar path; they will be the voice of reason when you need one! If you don't have people like that in your life, then come and join my free Facebook group, The Freedom Collective, that is filled with entrepreneurs, small businesses and people wanting to make a difference in their lives.
Mediocre becomes exceptional when you:
Ask yourself what you really want and what's important
Identify your strengths and passions
Increasingly bring these into what you do
Identify what's holding you back
Increasingly let these go
Sháá Wasmund (shaa.com) is author of the bestselling books Stop Talking, Start Doing (John Wiley and Sons, £9.99) and Do Less, Get More (Penguin, £9.99). For more business inspiration, join Sháá's Facebook group, The Freedom Collective.