Weekend escape to the Isle of Eriska, Scotland
Yearning for a true escape from the busyness of city life? You can't choose a better place than the beautiful Isle of Eriska to switch off and truly wind down, as Ali Attenborough discovers…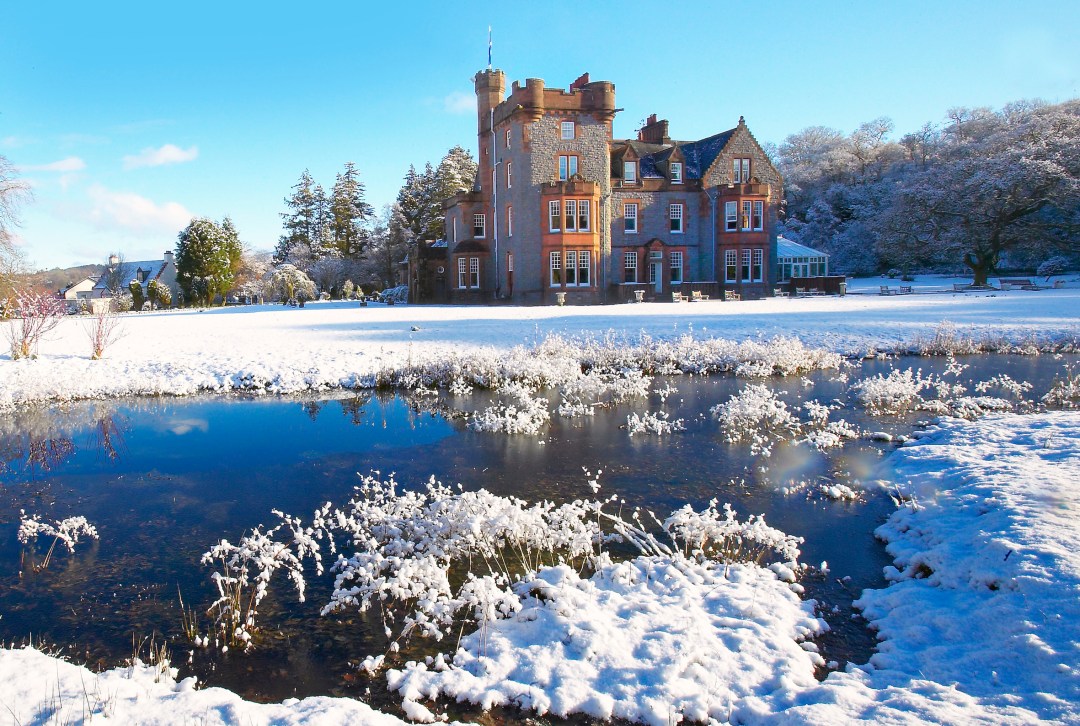 Travelling to the Isle of Eriska, via the overnight sleeper train from London was a bit of a novelty. If you're used to travelling on trains to commute to work, going to sleep on one for the whole night can feel a little strange. And then there's the noise. The rhythmic clickety-clack might lull some people into a deep slumber, but not me. Lesson learned: next time, bring ear plugs!
Busy with work and family life, I was really ready for a break; a proper get-away-from-it-all, switch off type of long weekend, spending quality time with my husband. Although the journey there wasn't particularly restful, when we arrived at Eriska and caught sight of the hotel and the lodge where we were staying, I felt my shoulders drop a few inches as I breathed in the fresh, crisp air and I felt excited for the first time in a long time. Travelling over the rickety bridge to reach the island makes you feel you really are going somewhere secluded and special; a proper escape from the mainland and everyday life.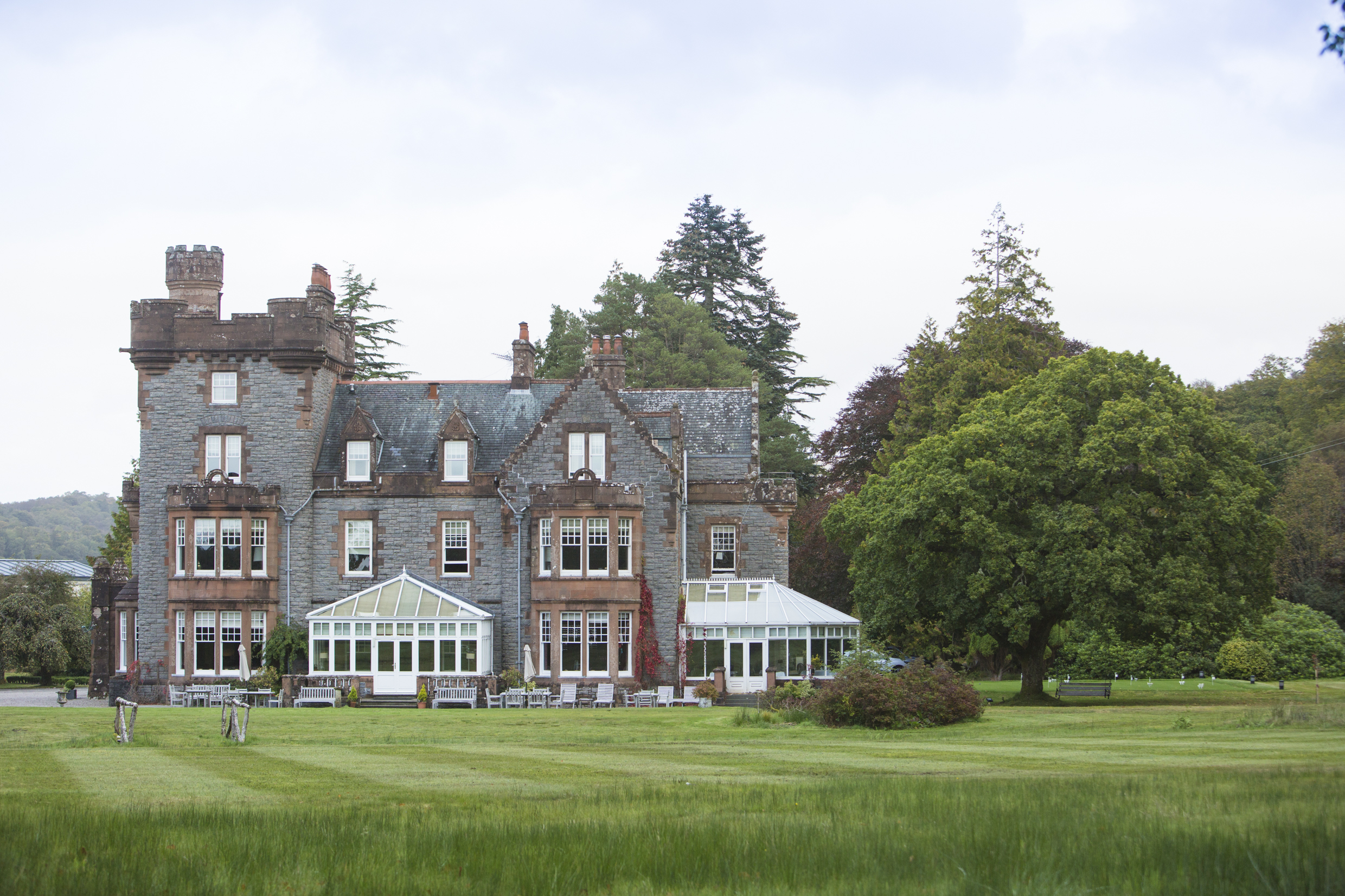 Photograph: Max Attenborough
Home to an abundance of natural wildlife including otters, red deer and golden eagles, we were looking forward to exploring the resort's walking trails and maybe catching sight of some. But first, it was time for breakfast. Considerate from the start, the hotel's staff knew we were arriving at 9am from the sleeper train, and offered us a delicious cooked breakfast (well, there is always belly space for two breakfasts when you're travelling!).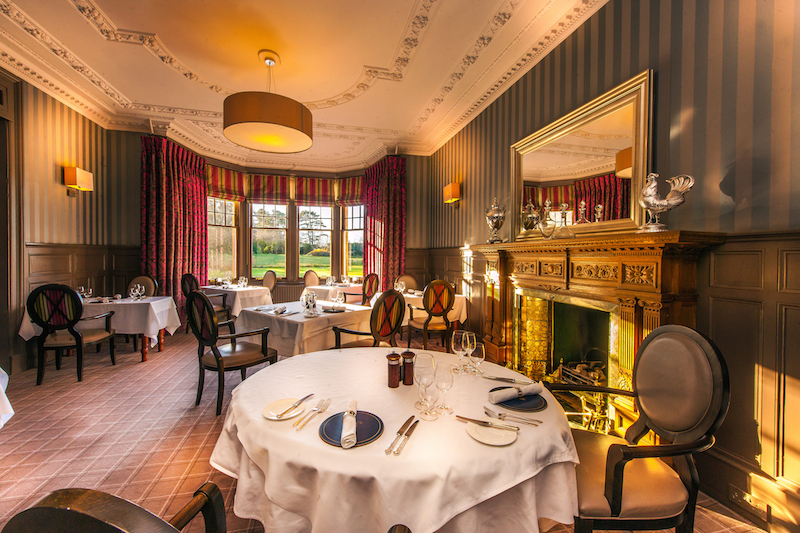 Much of their food is locally sourced and presented beautifully with herbs and edible flowers grown in the kitchen garden, plus there is a smokehouse on-site and the smoked salmon is truly out of this world. The Michelin-starred restaurant is headed up by chef Conor Toomey and during our stay, we had some delicious meals; venison, fish fresh from the lake and fascinating wine-pairings, guided by the knowledgable sommelier. It was a special experience to be able to enjoy such thoughtfully prepared meals in the elegant, comfortable surroundings with the man I love, savouring every delicious mouthful and feeling very removed from my usual daily reality.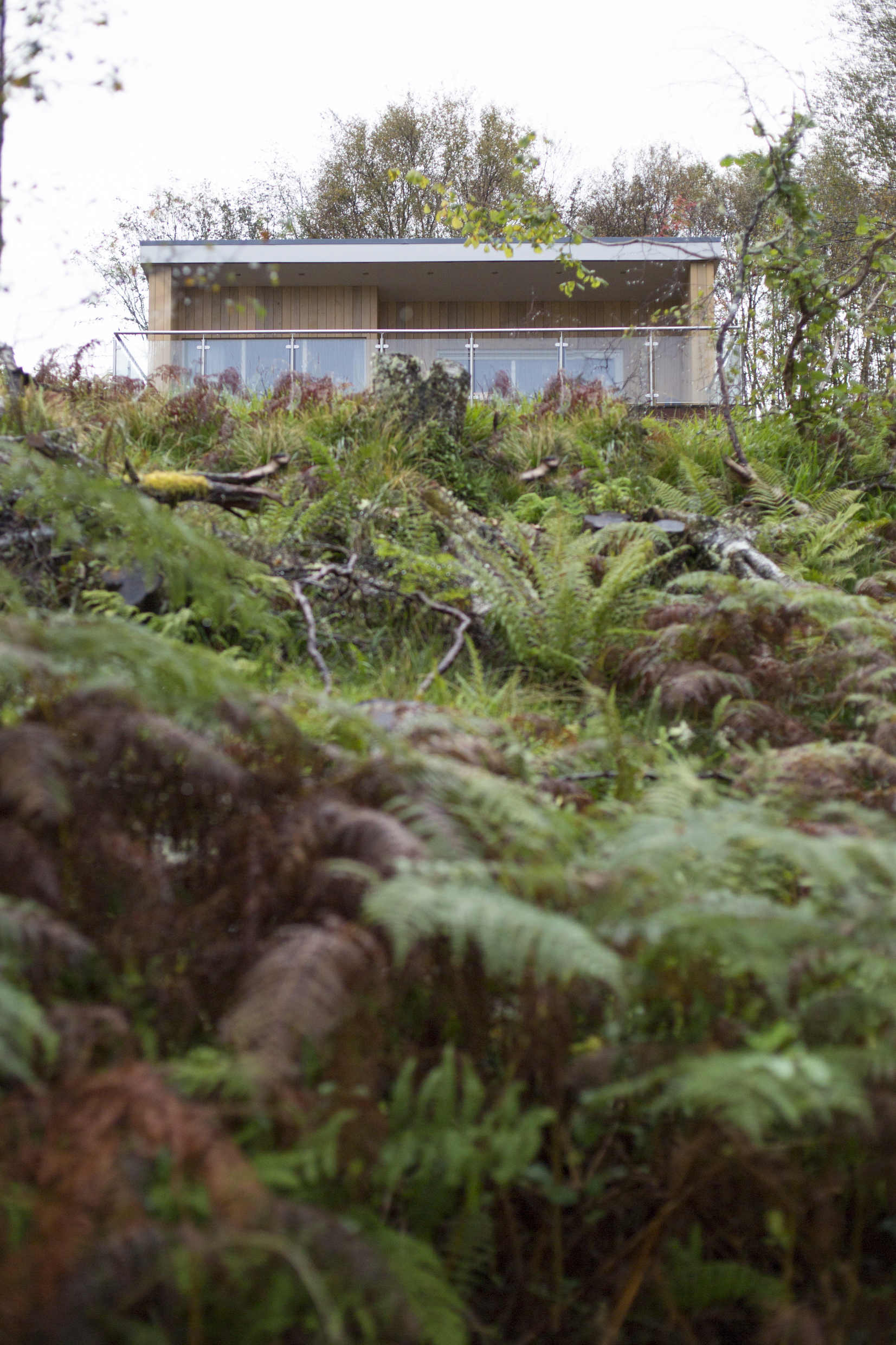 Photograph: Max Attenborough
The Hilltop Reserve lodge where we were staying overlooked Loch Creran and the majestic Highlands and is about a 15-minute walk to the hotel through the forest along a dimly lit fairy path, or a bit longer if you follow the road. Beautifully made with comfort in mind, we slept and talked, read books and relaxed in the hot tub on the decking gazing into the distance, making the most of our home for the weekend.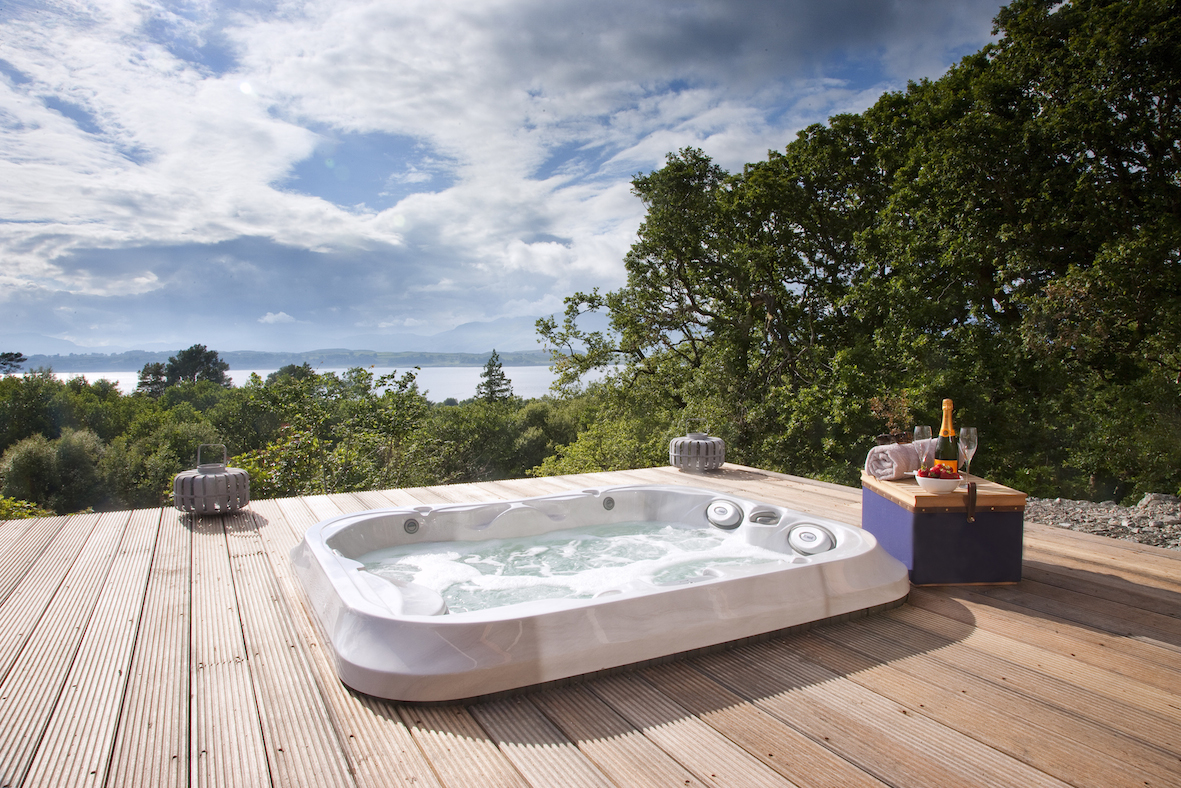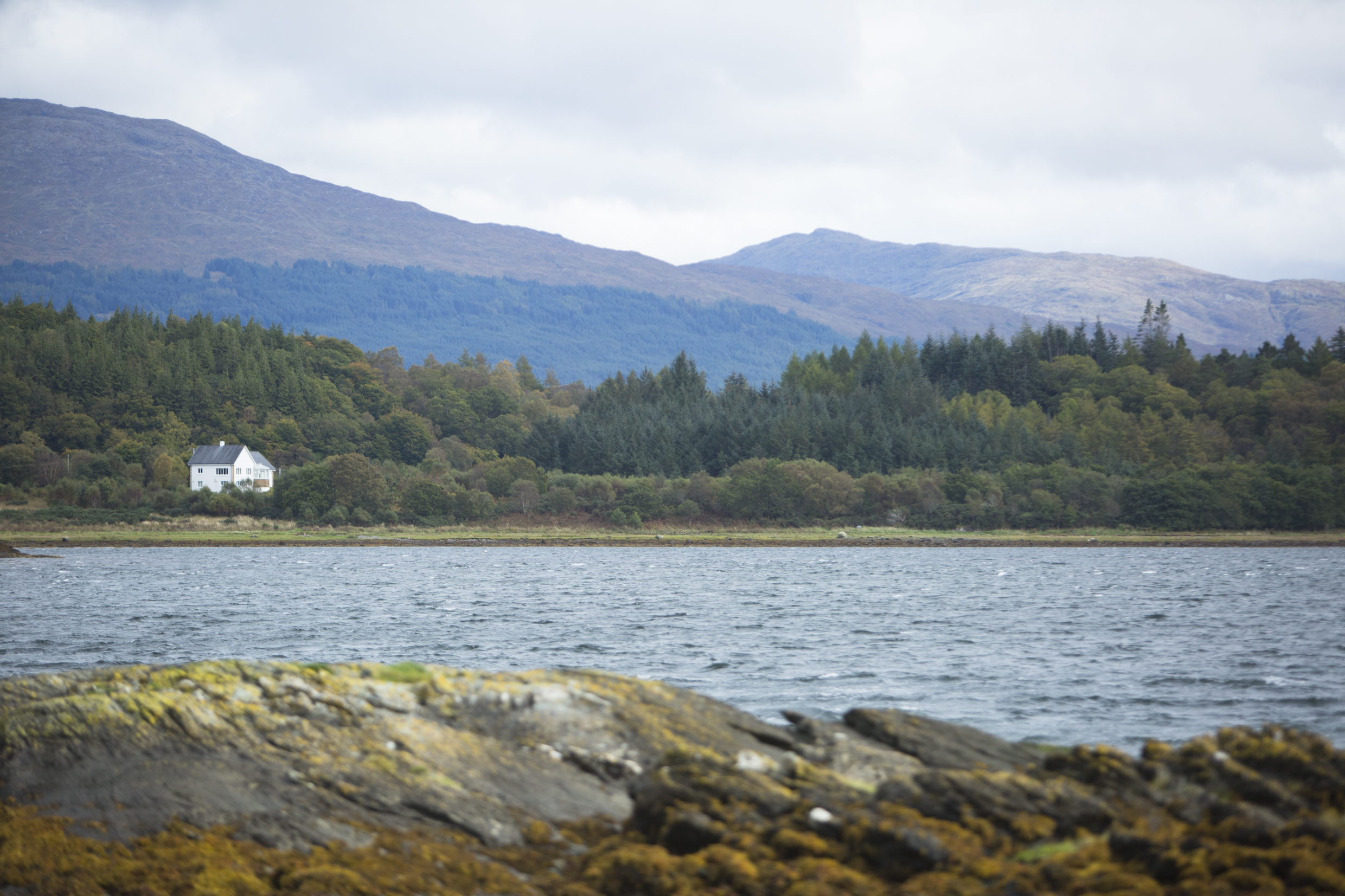 Photograph: Max Attenborough
We explored one half of the island one day, strolling around the secluded woodland areas and the other half the next day, focusing on the coast; the sense of stillness and calm was truly otherworldly. I really enjoyed gazing at the landscape with its beautiful colours; there was an abundance of soft slate, like a silvery blue which was really magical, it kept popping up in the ground between the blades of grass, shimmering in the wet rain.
There was so much to look at; the landscape was so interesting and varied even when the skies were overcast – once you're wearing the right gear to face the elements, you can really appreciate being so close to nature. But the weather was calm, with no wind at all, just the sedate, soothing sea. And the hotel had thought of everything – with wellies by the back door for guests to borrow, we could trample, climb and explore to our hearts' content.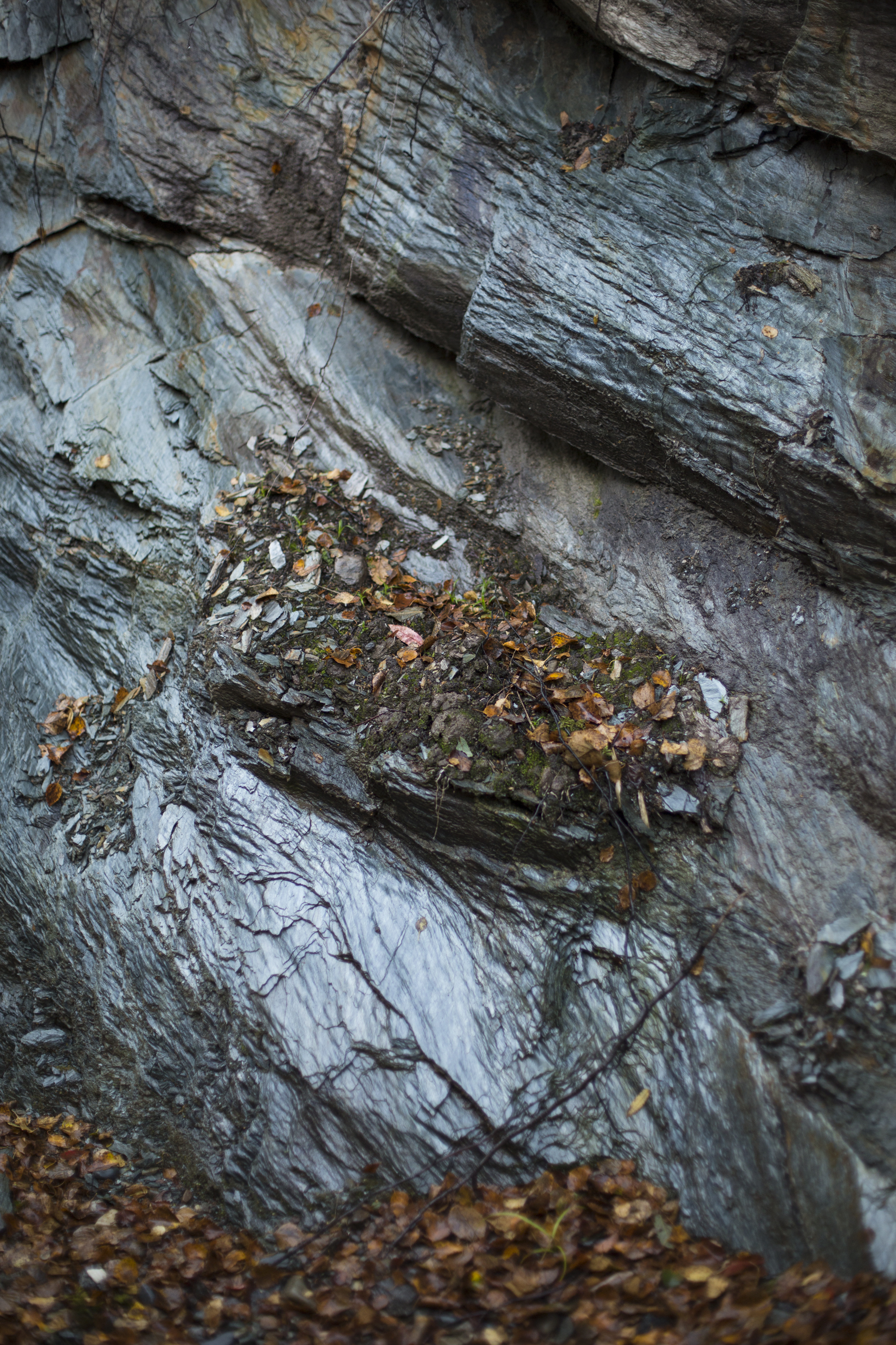 Photograph: Max Attenborough
Then we finished the day with relaxing ESPA massage treatments in the on-site spa and swam for a while in the pool, enjoying the feeling of not having to rush to go anywhere or do anything – what a luxury.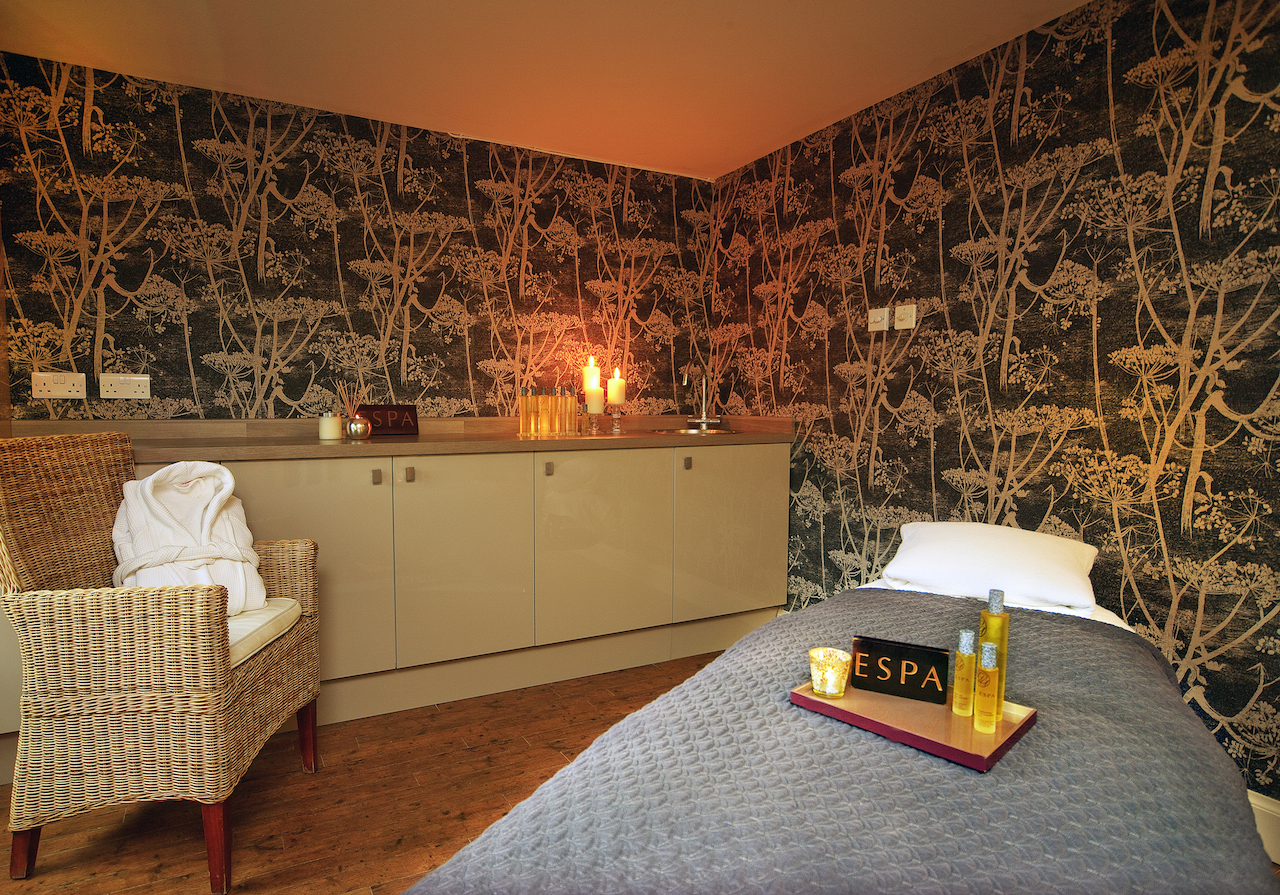 We went off-site too and discovered a lovely coffee shop on the main front where I treated myself to a delicious Belgian waffle and bought some chocolates to take back for our little boy, and we also found time to stop at the whisky shop and had a guided tasting, which was a great way to warm up! All the people we met were so friendly, chatty and welcoming which felt so different to big city life.
We felt ready to return home in our new relaxed and renewed states, and armed with earplugs this time, I was prepared for the sleeper train, where I laid back, closed my eyes and dreamed of the beautiful images of the Isle of Eriska, which will stay with me for a long time to come.
A member of the Luxury Scotland group, the Isle of Eriska is a five-star getaway on its own 300-acre island with a nine-hole golf course, indoor sports hall with tennis courts, croquet lawn, gourmet restaurant and a spa.
With a packed schedule of Christmas festivities planned from 23 to 27 December and five days of New Year celebrations from 29 December through to 2 January 2018, Eriska has something for everyone this season.
The four-night Christmas Package starts from £1,110 per person, based on two people sharing. The five-night Hogmanay & New Year Package is priced from £1,345 per person, based on two people sharing. The rates are inclusive of all dinner, breakfast, lunch, morning coffee, afternoon tea, Christmas Package programme or Hogmanay Package programme, use of leisure facilities and VAT.
For more information, call 01631 720371 or visit eriska-hotel.co.uk