Reviewed: The Spa at Bedford Lodge Hotel, Newmarket
Soothed and transformed after a weekend at The Spa at Bedford Lodge Hotel, Newmarket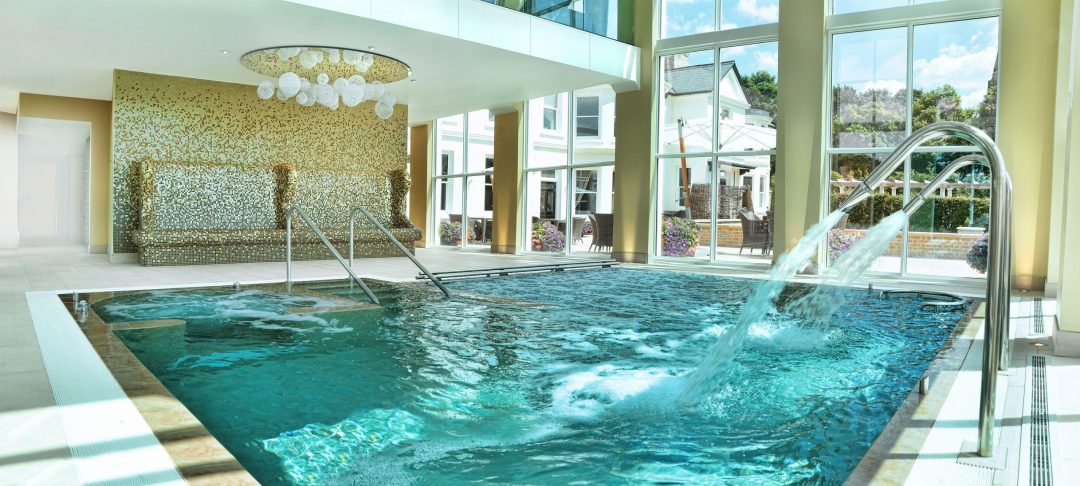 The first thing that strikes me about the Bedford Lodge Spa is the light. As I enter the warmth of the hydrotherapy pool, and my body is massaged by jets, I realise my eyes are being soothed too, by a watercolour Suffolk sky – pale blues, greys and whites framed against the black winter trees. Time slows down and I feel the stresses and strains of a hectic few months slide away.
The spa is in a Georgian building but the main area is a double-height glass box, so from the pool and relaxation areas this sky is all around me. It is lovely and tranquil, and makes the most of the famed Suffolk light. It also allows glimpses of Newmarket, which is of course known for its racecourses, and I quickly realise a town built around horses. My relaxation bed looks over a racing stable, so I lie and watch these magnificent animals and have no need of a book.
The sauna and steam room too have natural light, which is unusual and welcome. After passing back and forth between the two, with trips to the experiential shower (four settings), I am starving. My lunch of quinoa with roasted vegetables and halloumi is good; my friend's blackbean and crisp green vegetable salad even nicer.
Afterwards I have a "precious moments" treatment, designed to rejuventate over the festive season. This starts with chakra stones and a relaxation visualisation, followed by a lower leg and foot massage, a facial cleanse and hydration, and a scalp and shoulder massage. What can I say? I emerged limp and happy, and with beautifully soft hair and skin.
Next stop is the rooftop hot tub, where my friend and I spend a blissful hour and a half watching that amazing Suffolk sky slip into night, a truly memorable winter experience.
As we are booked in for a Spa Break package, which includes dinner and a night in a king-size room, it's back to the country house-style hotel – in town but with three acres of garden – where I am struck, as in the spa, by the attention to detail. The furniture, the bedding, the huge solid bath, the lavender shortbread, the fresh milk in the fridge, renewed while we are at dinner – the style here is unshowy but real quality, which is something that has become rarer and I appreciate.
Dinner is delicious and plentiful. A crab and salmon starter, followed by pork belly and mash for me, and sea bream for my friend. Breakfast the next morning is the same high standard– a large menu offering everything from a healthy buffet to full English, with eggs benedict in between. The style in the dining room is informal, and several of the two-person tables have proper old armchairs, which is a lovely touch.
We have a quick swim in the 15m pool – again naturally lit in an extension with big windows, which is so much nicer than being stuck in a basement. The hotel has a proper health club used by the local community too, so the facilities are good – gym, sauna, steam room, plus a studio offering a full roster of classes which hotel guests can take part in for a nominal fee.
And so back to the station… but feeling very different to when we arrived.
The Spa at Bedford Lodge hotel, www.bedfordlodgehotelspa.co.uk, 01638676130
Precious Moments Package
What's included:
One course lunch and soft drink
Bag and slippers to take home
Precious Moments 55-minute treatment
3-course meal at our award-winning Squires restaurant
Overnight stay in a stylish King bedroom
Full English Breakfast
Price £460 per couple (based on two people sharing)