The top 5 best five plastic-free and sustainable tea brands
As part of our Real Eco awards, Ellen Tout announces the best plastic-free, ethical and sustainable tea brands on the market. These are our top five, award-winning brews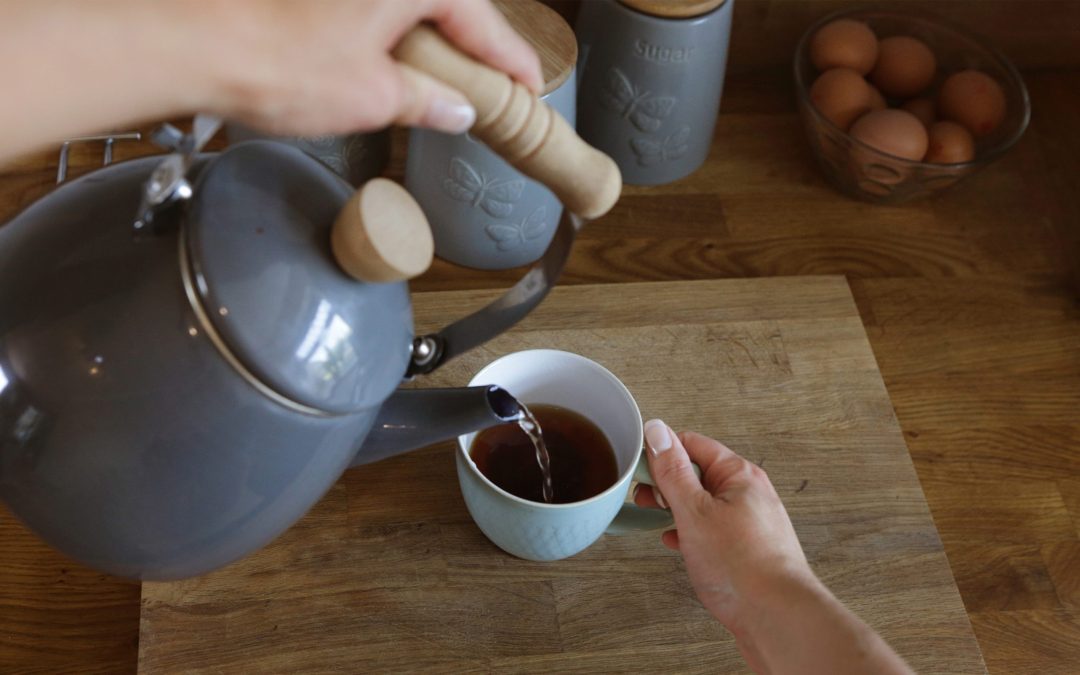 Not all tea is created equal and many high-street brews contain plastic hidden in their tea bags – this means they can't be composted and may leech microplastics. But which tea brands can you trust? Our panel of reader testers has been sampling the best in ethical tea, with no leaf left unturned. Whether you prefer loose leaf or a tea bag, these five eco-conscious blends are vegan-friendly, plastic-free and sourced with the planet in mind. Time to sit back and put the kettle on.
Eco Champion: We Are Tea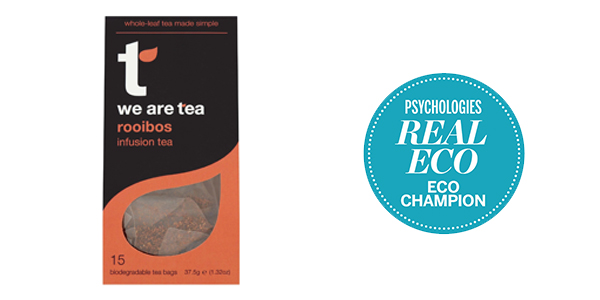 We Are Tea makes biodegradable and compostable tea bags. They are packaged in cardboard and a plastic-like wrap, actually made from biodegradable Natureflex. The company is a certified B Corp and part of the Ethical Tea Partnership. Every blend is vegan-friendly, and we tested three of the most popular, awarding our Eco Champion crown.
Buy it: Rooibos, Sencha or Super Berry tea, from £3, wearetea.com
Reader's verdict: "Delightful and tastes so fresh. Excellent, biodegradable packaging." Tina
Readers' Choice: Noble Leaf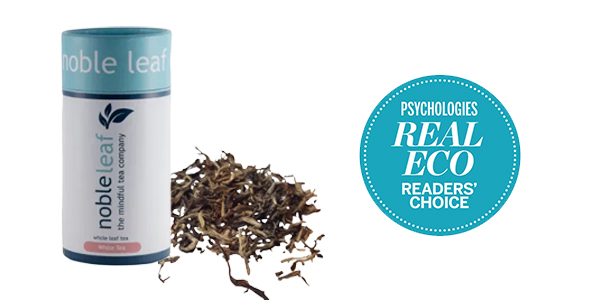 Our readers loved this loose leaf white tea, describing it as 'delicious' and 'delicate'. The company centres around slowing down, being a mindful business and using tea as a form of meditation, which our panel thought was 'inspiring'. For that reason, it scores top points from the panel and wins our Readers' Choice award.
Buy it: Awaken white tea, £14.95, nobleleaf.co.uk
Reader's verdict: "Refreshing and light. I love the mindful and ethical ethos of the company." Nadia
Best Value: Pukka Herbs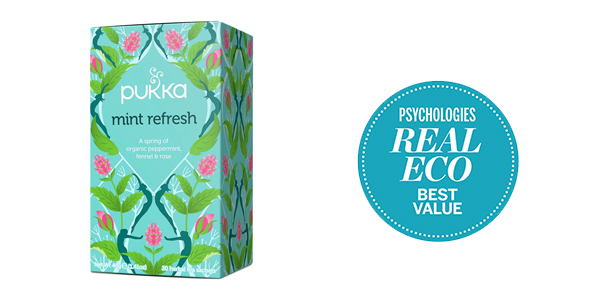 Pukka's teas are organic and compostable, whilst the envelope wrap and box are now recyclable and plastic-free. The company is a certified B Corp and member of the 1% For The Planet scheme. One reader described this mint tea as 'a great pick-me-up'.
Buy it: Mint Refresh tea, £2.49, pukkaherbs.com
Reader's verdict: "It's so lovely. The flavours really complement each other. Perfect for winding down." Katie
Shortlisted: Tea Pigs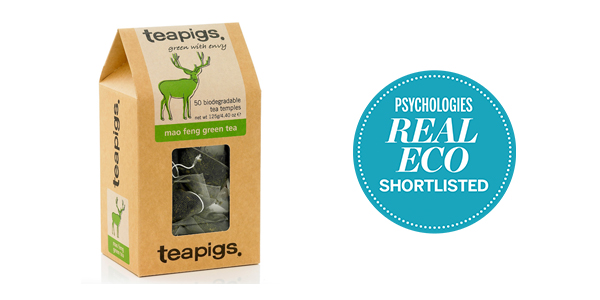 The first tea brand to be awarded the Plastic-Free Trust mark, Tea Pigs' bags are biodegradable, and the outer wrap is compostable Natureflex. The box is made from FSC, recyclable card and printed with vegetable ink. The company also is a member of the Ethical Tea Partnership.
Buy it: Peppermint tea and Mao Feng green tea, £3.99, teapigs.co.uk
Reader's verdict: "I was really impressed with the Natureflex bag that the tea bags came in as well as the corn starch tea bags. The packaging is designed nicely and everything worked as it should tea-wise." Katherine
Shortlisted: Good & Proper Tea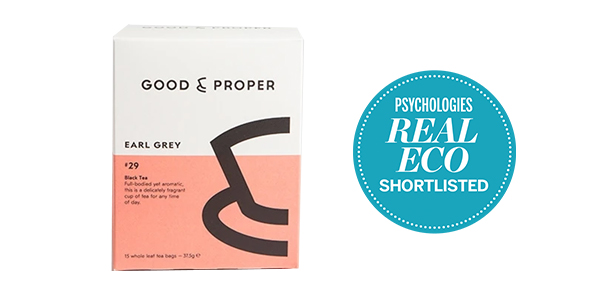 Good & Proper Tea makes compostable tea bags, packaged in recyclable card and a compostable Natureflex wrap. Made from whole leaf tea, one of our readers, formerly a coffee devotee, loved the Rooibos so much she says she's now a tea convert!
Buy it: English Breakfast, Peppermint, Earl Grey and Jade Tips leaf tea bags, from £4.50, goodandpropertea.com
Reader's verdict: "I am a big coffee fan, so don't often have tea; however I think maybe I hadn't had a decent cuppa for a while as this brew was delicious! I am now a convert – sustainably sourced and clever compostable packaging. Great work." Holly
About the Psychologies Real Eco Awards
Each award-winning Real Eco product is carefully researched and scrutinised by Ellen, before testing with our honest panel of 25 green queen readers to be rated and approved. Learn more, here. Read more reviews at psychologies.co.uk/real-eco.
Follow #PsychologiesRealEco and @Ellen_Tout
Image: iStock/Getty