Top 5 best eco-friendly, plastic-free and vegan toothpastes
As part of our Real Eco Awards, Ellen Tout rounds up the top five sustainable ways to clean your teeth – toothpaste that's vegan-friendly and free from plastic packaging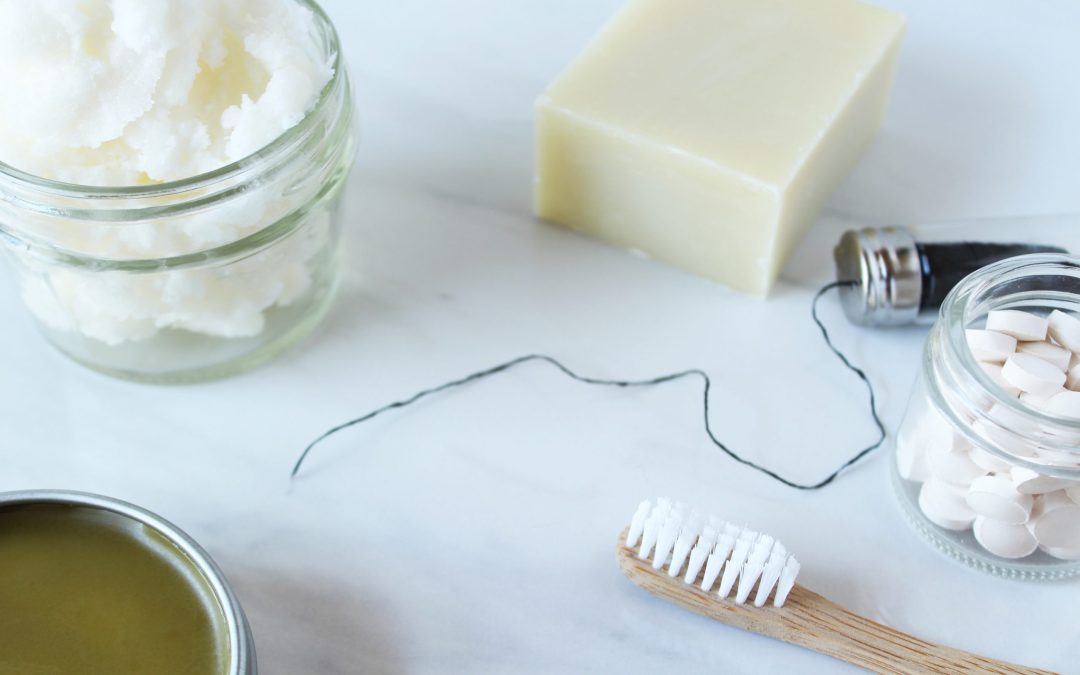 Finding oral care products that are kind to the planet and really work can be confusing. Traditional toothpaste tubes can't be recycled at your kerbside, but do the natural alternatives leave a good taste in your mouth? Here, our Real Eco panel sink their teeth into everything from charcoal toothpaste to refillable toothtabs. These five winning products are vegan-friendly, sustainable, reduce waste and harness the healing properties of nature's ingredients. Open wide!
Eco Champion: Truthpaste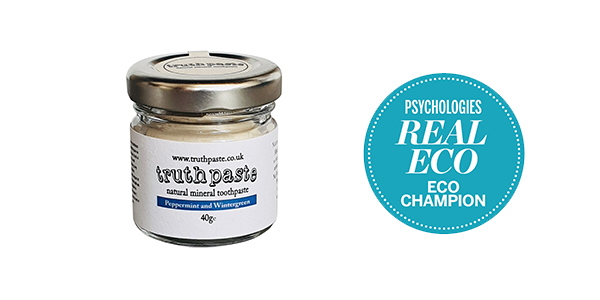 Handmade in Brighton, Truthpaste is inspired by the health benefits of botanical ingredients. The paste is natural and vegan-friendly, and packaged plastic-free in a recyclable glass jar. Preservatives, SLS and chemicals have been replaced with aloe vera, eucalyptus, peppermint and the like. An innovative toothpaste, this wins our Eco Champion award.
Reader's verdict: "I liked this product, although when I started brushing the sensation took a little getting used to! After brushing and rinsing with water, my mouth felt really fresh. It came in a nice little glass pot with a lid that can also be recycled." Emma
Buy it: Truthpaste peppermint and wintergreen, from £3.90, truthpaste.co.uk
Eco Champion: Georganics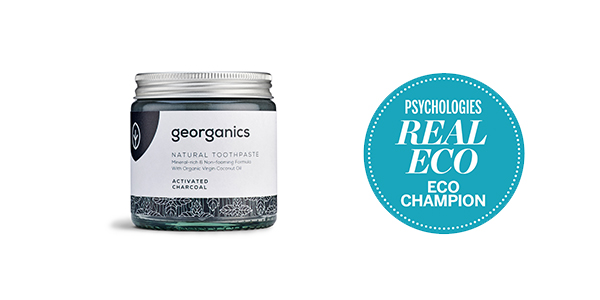 Pioneers in eco-friendly oral care, we love Georganics' toothpastes and powders. Its charcoal range is naturally antibacterial and whitening, as well as vegan-friendly, organic and certified cruelty-free by PETA. The packaging is plastic-free and recyclable. This toothpaste also wins our Eco Champion award for its fresh and sustainable cleaning.
Reader's verdict: "My teeth have definitely become whiter from using this twice a day for three weeks. It is a non-foaming toothpaste that smells minty and comes in a lovely glass jar." Ros
Buy it: Natural activated charcoal toothpaste, £6.90, georganics.com
Readers' Choice: Ben & Anna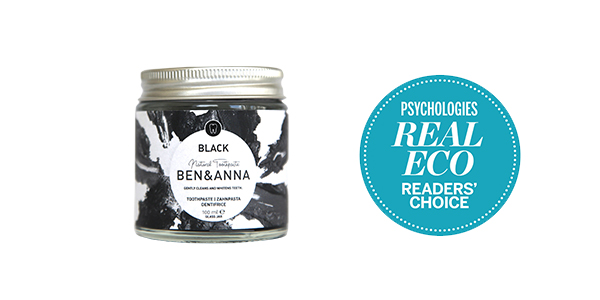 Our readers loved Ben & Anna's toothpaste, awarding it top marks for our Readers' Choice crown. Our panel of testers said it whitened their teeth and tasted great. The toothpaste is natural, vegan-friendly and cruelty-free and is packaged without plastic. The charcoal naturally cleans, and a wooden spatula makes it easy to apply.
Buy it: Ben & Anna black toothpaste, £8.95, benandanna.uk
Reader's verdict: "I was a bit taken aback by the colour – I've never seen black toothpaste before! But it tasted lovely and left my teeth feeling really clean." Tina
Best Value: EcoLiving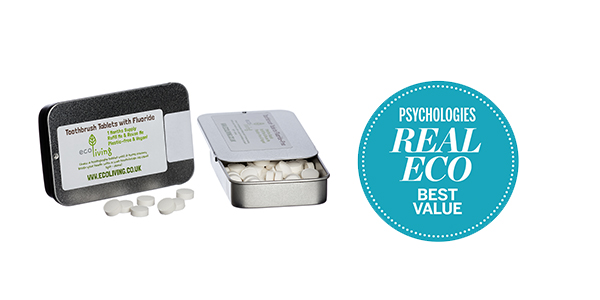 Available in a refillable tin or compostable bag, these toothpaste tablets are a great value option. A bag will last you roughly two months. The tablets dissolve and clean once chewed and are available with or without fluoride. These are vegan-friendly and plastic-free, created by a carbon neutral and 1% for the Planet company.
Buy it: EcoLiving toothpaste tablets tin, £3 or refill bag, £5.50, boobalou.co.uk
Reader's verdict: "I really like these toothpaste tabs – an easy to use, eco-friendly product and packaging. Good value and seems to work well. I would buy this in the future." Leanne
Eco-friendly toothpaste we love: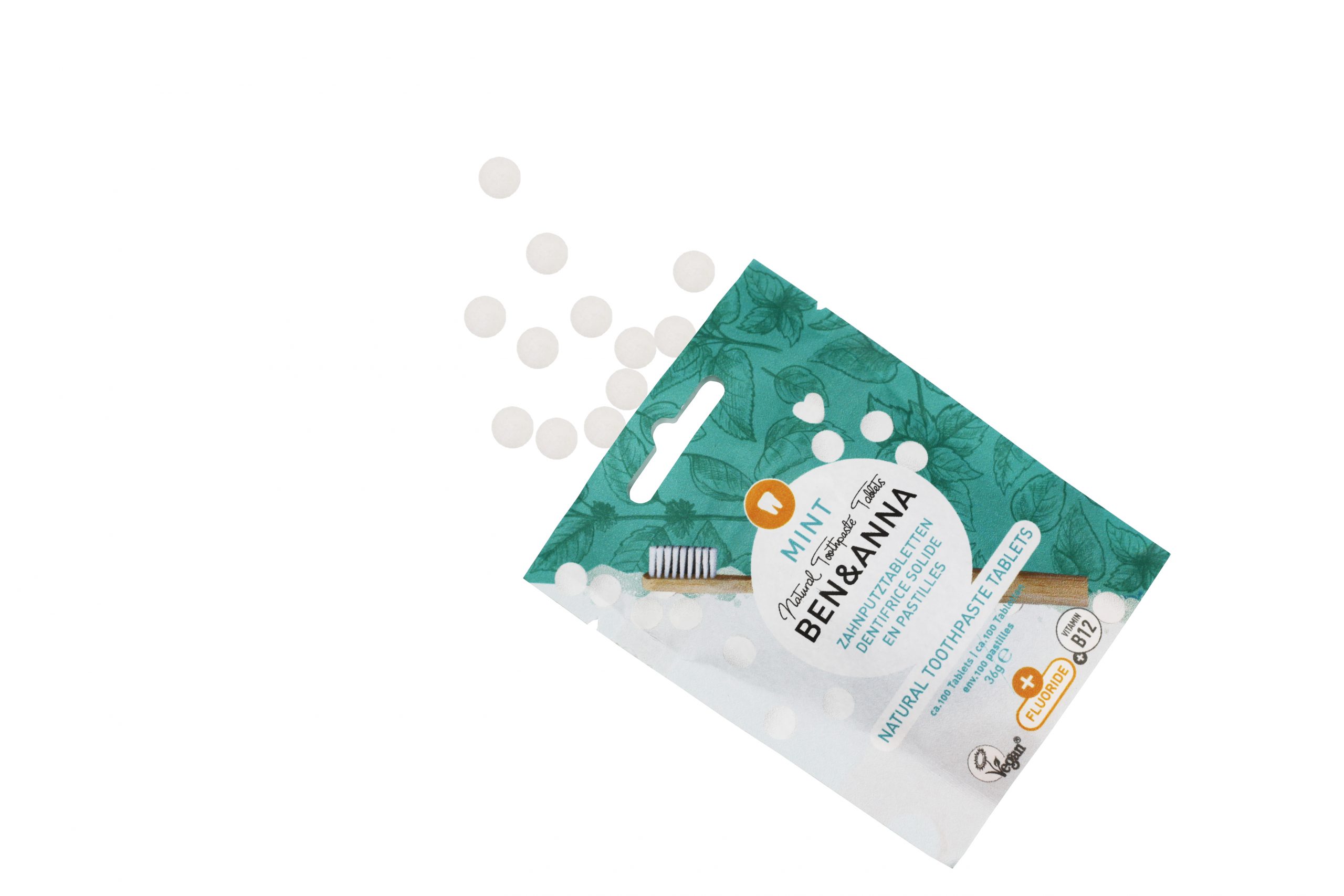 We love Ben & Anna and these new toothpaste tablets are brilliant. A new addition to the brand's range of natural and plastic-free oral care, these are a winner with us.
Toothpaste Tablets with Fluoride £8.95 (100 tablets per pack)
Psychologies Real Eco Awards
Each Real Eco product is carefully researched and scrutinised by Ellen, before testing with our honest panel of 25 green queen readers to be rated and approved. Learn more, here.
Follow #PsychologiesRealEco and @Ellen_Tout
Image: iStock