The dirty art of networking
Do you dread being in a room full of strangers, or a night out with semi-familiar colleagues? Karen Emslie explains why we get that 'dirty' feeling when career-based socialising beckons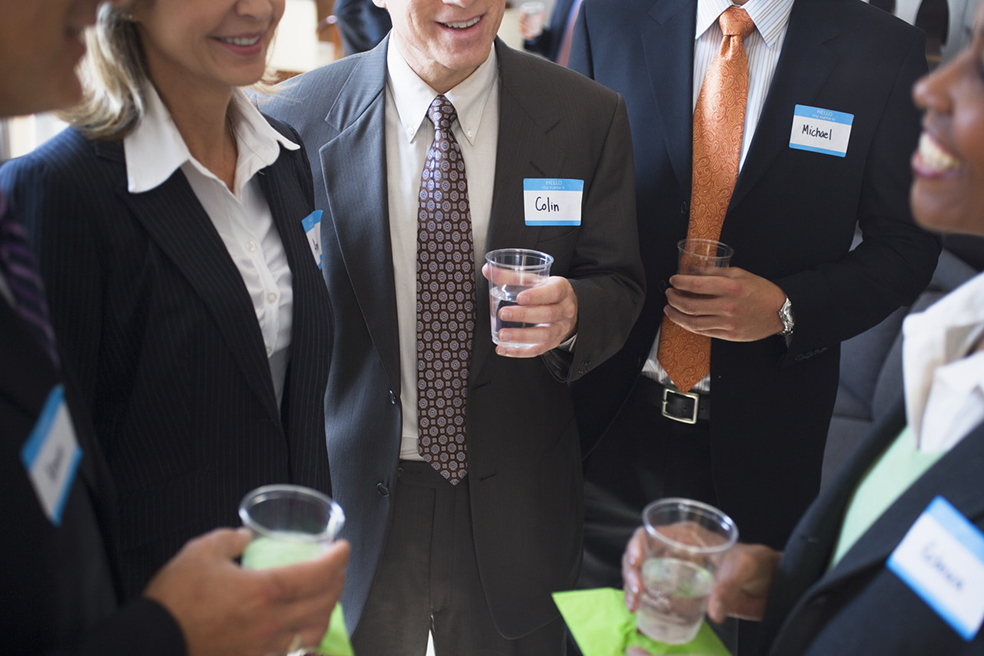 Standing in a room of people, with a nibble in my hand and a fake smile on my face, I'm cringing internally. Yes, I'm at a networking event. I have an idea for a short film and the woman who could make it happen is here, surrounded by several other would-be scriptwriters. I tell myself to go and say hello, but I feel like a fake – won't she know I'm only talking to her because I want something? My bolder contemporaries are already sharing their ideas, but I just want to melt into the canapés. They leave with her email address; I leave with a half-eaten vol-au-vent.
If, like me, networking makes you feel icky, don't worry, you are not alone.
Researchers at the University of Toronto found that some of us feel morally 'dirty' when we network, because we act in ways that we can't justify, schmoozing people for our own gain. Co-author of the research, Professor Tiziana Casciaro, says there are two different types of networking: 'professional', which is planned and used to benefit careers, and 'personal' (making friends), which happens spontaneously and is based on mutual benefit.
People who feel sullied by networking often find it harder to further their careers than those who don't. And the more powerful people become, then the less dirty they tend to feel.
Casciaro studied a firm of lawyers in the US and found that senior lawyers felt the least dirty. 'That could be because they don't care as much about the people on the other end of the exchange, or because they feel like they have something to offer, which makes the interaction seem less selfish,' she explains.
The pattern is perpetuated as people higher up in organisations have more opportunity to mix spontaneously, unlike those further down, who have to actively pursue networking opportunities – and feel the dirtiest of all. And as extroverted people tend to feel more comfortable networking, organisations could be overlooking those talented, but introverted, people.
So, what can you do if networking just makes you squirm? According to Casciaro, seeing it as being about more than you makes it appear more altruistic – if we think of what we can offer, then it feels less dirty as it's an opportunity to give, not just take.
Networking expert Donna Messer, of Connect Us Communications, also recommends this mindset. Messer believes effective networking means gradually building mutually beneficial relationships, not just handing out business cards.
Next time I'm cringing by the canapés, I'll try to focus on what I can offer and take a long-term view. It's like the dating game, says Messer, 'It isn't often that you have marriage in mind on the first date; it's a slow process of getting to know each other.'
Photograph: Simon Jarratt/Corbis