Spa Special 2015: The Sun Siyam Iru Fushi resort, Maldives
'Work has taken over. My boyfriend and I need our lives back' says Ali Roff, Psychologies' Dossier and The Fix editor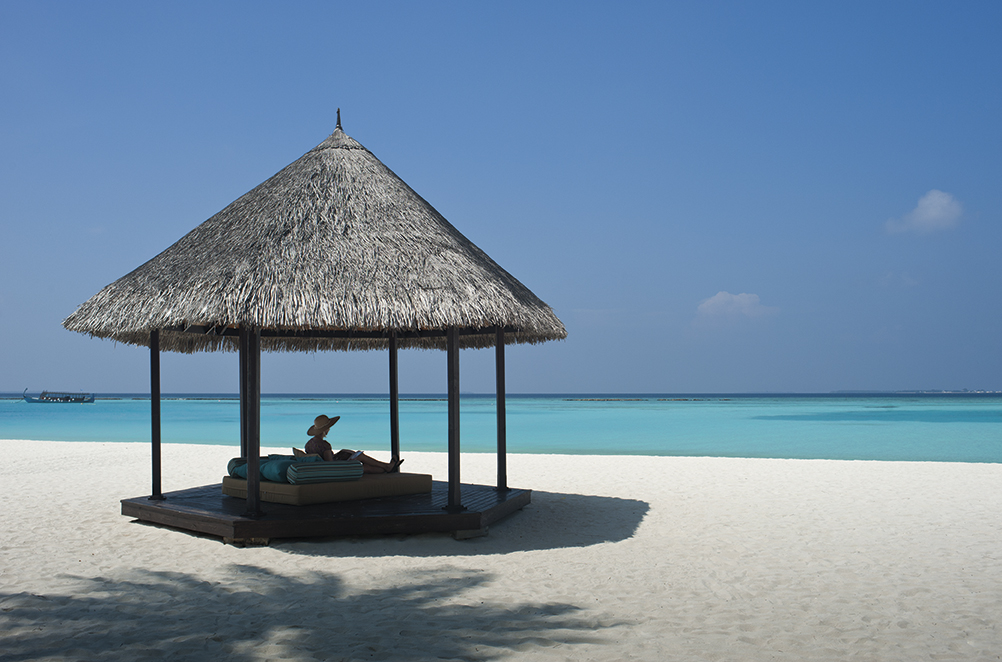 From the moment I stepped off the seaplane onto the jetty walkway of the Maldivian island of Iru Fushi, my concern for the rest of the world, and footwear for that matter, drifted off into the Indian Ocean. It's difficult to find the headspace to be troubled by the usual dramas when every sense is inundated with novel, new experiences. I was looking to immerse myself in island life; to regenerate and clear my mind, if just for a while.
The island is a hub of nature and tranquillity, neatly designed. Palm trees create dappled shade as you criss-cross Iru Fushi's 52 acres; it's big enough to feel as if you have it to yourself, yet you could walk the perimeter in 20 minutes. The morning walk from my beach villa to the Thalgo spa at The Sun Siyam Iru Fushi, an open-air oasis in the centre of the island, is a memory I look back on fondly. A peaceful stroll – birds singing, beaming Maldivian smiles (get to know the locals, their genuine happiness is contagious) – led me to the water garden, where I relaxed in the aroma of sandalwood and jasmine and sipped ginger tea.
The spa combines the ancient wisdom of Ayurveda and Chinese medicine with contemporary Western practices. Ayurvedic and Chinese doctors are on-hand for bespoke consultations before treatment. I tried the Abhyanga deep massage – to aid sleep and release built-up stress – which the masseuse delivers using her whole body weight. Led back through the water garden feeling renewed, another ginger tea was served in the shaded relaxation area – a perfect spot to reset your perspective.
Free from worries about the tedious details of life, my mind was now clear and, open to new ideas, conversations and experiences, my creativity flourished. They say each tiny island in the Maldives – there are over 1,000 – has its own unique atmosphere. This was my first trip to any of them, and even if what they say is true, I don't think I'd be tempted to venture from Iru Fushi: perfection is difficult to replicate.
Seven nights at The Sun Siyam Iru Fushi, staying on a B&B basis, costs from £1,199 per person including flights with Oman Air (travelbag.co.uk).
TIP Try the traditional Maldivian-inspired ritual Bondithaan Kurun, a relaxing Dhivehi medical practice for relieving stress, prepared with herbs collected from the island that morning.