Spa Special 2015: Eremito Hotelito del Alma, Umbria, Italy
'I feel in need of a serious digital detox', says Bella Binns, freelance editor and stylist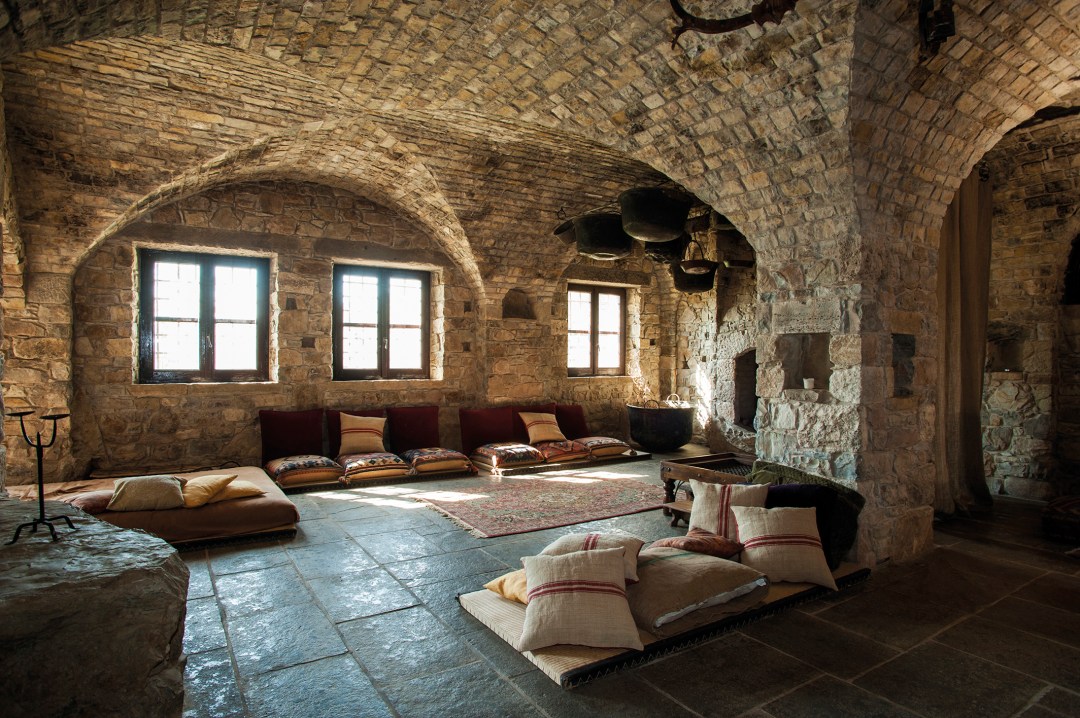 As Marcello Murzilli, Eremito's founder and host, drives us up the steep, potholed track to Eremito (which roughly translates as 'hermits' in Italian – a nod to the monastic tradition on which the luxury retreat is founded), I start to grasp the isolation of the place – and I couldn't be happier. With a hotel-wide tech ban, I've signed up for four days without wifi, text or TV. My laptop, usually squeezed into my hand baggage, is languishing at home. In its place are books that, I hope, will help me shrug off my 21st century shackles and relax. If I can concentrate long enough to read a whole page, that is…
For a chronic multi-tasker like me, Eremito is both wonderful and daunting. Candlelight, Gregorian chants and silent dinners of locally sourced vegetarian cuisine, are all designed to help the solo guests – rooms are for one here – unplug and quieten the constant mental chatter. The silence is deafening at first, and I feel awkward eating in near-darkness with five strangers, but, by the end, the experience has transformed into an almost meditative practice.
My room, modelled on the traditional living quarters of the region's Franciscan monks, is humble but tasteful, with a seat and desk carved into stone overlooking the wooded valley and winding river below. Antique, hand-stitched hemp sheets make for the kind of deep, restorative sleep I rarely experience at home living near Heathrow's main flight path. I also take advantage of the stunning location and venture into the hills and to a small waterfall where I pause for 10 minutes' mindful meditation. It sounds clichéd, but I can honestly feel the energy of the forest vibrating around me.
In a world where luxury commonly equates to more – more connectivity, more stimulation, more choice – Eremito lets you press pause. The luxuries on offer are the most important ones of all – time and solitude. I leave feeling an innate sense of calm and clarity, ready to return to 'real life' but with the resolve to keep a little of Eremito's divine peace inside me as I board the plane home.
TIP Seek further spiritual solace in the rustic stone Turkish bath and Jacuzzi – one concession to the otherwise monastic lifestyle.
Prices at Eremito cost from £275 per person per room for an all-inclusive two-night, three-day stay, including transfers from Fabro-Ficulle train station, breakfast, lunch, dinner, use of spa facilities and organised walks.