Spa Special 2015: Hotel Bellevue, Croatia
'I need to stop making excuses, and just take care of myself,' says Amerley Ollennu, Psychologies' beauty and wellbeing editor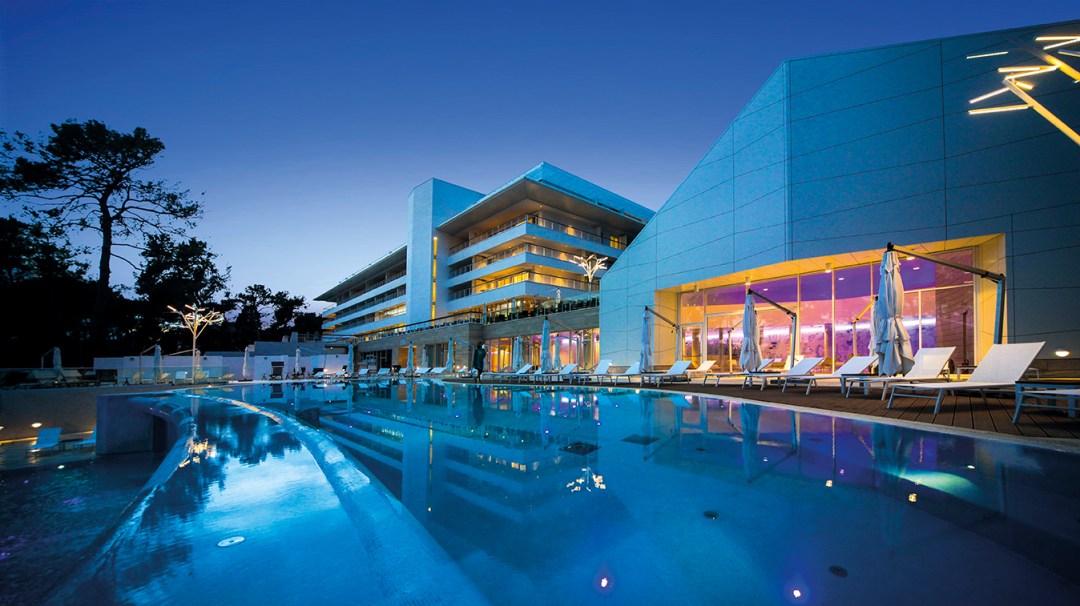 That weird rash on my arm, my constant lack of energy and the lump I can sometimes feel in my throat had gone unchecked for months. Work is always my excuse, so why not book in for a check-up when I'm on holiday? And with its reputation as an island with a healing climate, what better place to visit than Mali Lošinj?
Hotel Bellevue is a modern delight in the heart of a pine forest on the beautiful Lošinj bay. My days were spent relaxing by the pool, paddling in the sea, walking around the picturesque town, and eating lots of fresh fish, salads, vegetables and the most delicious olive oil.
The structure came in the form of medical check-ups, workouts and massage as part of the Santé programme, including both holistic and medical treatments for an integrative approach to health. I had a full body examination on day one. My scan showed some lumps around my thyroid gland – which is not unusual, but one was just over a centimetre in size, suggesting a biopsy would be needed to ensure it was benign. This unnerved me, but got me thinking about how long it would have gone unchecked if it were left to me to see my doctor.
The Santé! programme's Diamond sound and colour therapy bed was a highlight – it combines colour therapy and sound frequency to help the body reduce stress, enhance its immune function, reduce muscle tension and increase endorphin levels. The rest of the programme is made up of a nutritional consultation and a personal training session.
A few months later, my biopsy has given me the all-clear and, unsurprisingly, I don't leave it so long to see the doctor now.
TIP Buy some of the antioxidant-rich local olive oil to bring home – it's out of this world.
The Santé! health preservation programme costs £325. Prestige Holidays offers a week's stay from 8 September from £996 per person, including flights from Gatwick to Pula, transfers and accommodation at the Bellevue in a Superior Atrium room on a bed & breakfast basis.