Spa Special 2015: Sri Panwa, Phuket, Thailand
'I need alternative therapies to aid my arthritis,' says Amerley Ollennu, Psychologies' beauty and wellbeing editor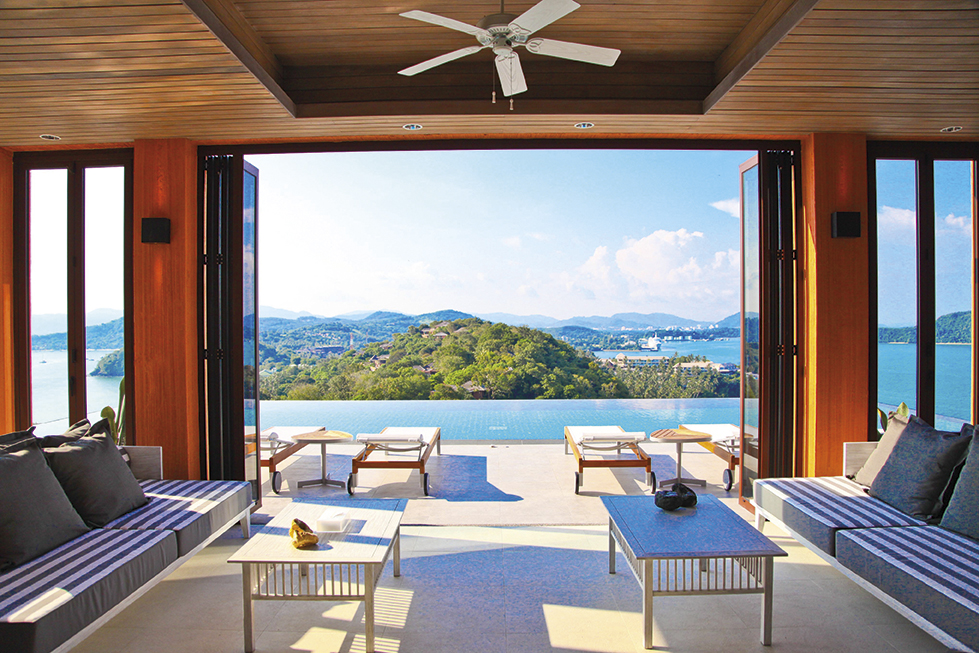 After my foot was run over by a car a few years ago, I developed arthritis in those joints. Yoga had been recommended to me as a way to keep fit without putting too much pressure on my arthritic foot. So, after much resistance – I prefer more energetic activities – but lured by the beautiful resort of Sri Panwa, on the southeast coast of Phuket, I succumbed.
Sri Panwa sits on a 32-acre plot on a steep hill that overlooks the mesmerising blue seas of Cape Panwa. Villas are dotted around the property, appearing from the tropical undergrowth as if they had shot up in pretty much the same way as the natural foliage. Situated right on the harbour, it's so high up above it all that you feel as though you have been transported to a secluded island – this is escape at its finest.
When I did venture out, it was for my daily Hatha yoga classes. A popular type of yoga, Hatha is one of the most holistic forms of the discipline. Made up of postures, purification procedures, gestures, meditation and focused breathing, it not only aids cognitive function – boosting your focus and memory – it can also increase flexibility and help reduce anxiety.
The one-on-one classes meant that I got specialised attention which was just what I needed – if I couldn't do a particular move because of my arthritic foot, then my instructor offered an alternative. And because I'm flexible but don't yet have the strength or form of a more experienced yogi, he was able to create a class that mixed some beginner moves with other positions that were a little more advanced.
After class I'd head to the spa, always arriving a little early to relax for a while on the sun deck and take in the beautiful views. The tranquillity of the calm blue sea below and the uninhabited islands in the distance gave me the space to re-evaluate my life, put things in perspective and make some important decisions about my future – that's the increased cognitive function post-yoga doing its thing.
TIP Ensure you book in for a full Thai massage… well, when in Thailand!
A visit to Sri Panwa starts from £425 per night based on two people sharing a Pool Suite on a bed & breakfast basis, including access to all areas of the resort and complimentary mini bar. Yoga classes cost from £67 per hour for up to four people sharing a class.