Real Ambition: the secret of my success as a composer and DJ
To celebrate the launch of our new book, Real Ambition, we speak to six inspirational women about what success means to them. Read more in our October issue, out now
Kate Simko began her career DJing at Chicago's WNUR radio station and taking jazz piano lessons, which inspired her to compose her own music.
Simko has written music for film and TV and completed a post-graduate degree in Composition for Screen at the Royal College of Music, where she formed London Electronic Orchestra.
1. Describe your job in three words:
Creation, performance and admin.
2. What were three things you did that led you to getting the job that you love?
One: DJing on my college's radio station. It had a huge vinyl library so I was able to listen to lots of music and this is where I learned how to DJ. My show was on Friday nights, which was a great slot because people were just finishing dinner or getting ready to go out for the evening. This is when I started collecting vinyl, which led to my first DJ gigs.
Two: Quitting classical piano – I started university studying classical piano. During the first semester I realised that my real dream was to write my own music, so I left to study Music Technology. This included electronic music composition, alongside the traditional classical music. I also started taking jazz piano lessons and learned how to improvise. Acting quickly to change course got me to where I am today.
Three: Studying abroad in Santiago, Chile. I met Andrés Bucci there and we recorded our first full-length album. We mailed the CD to 10 labels and a highly respected label in Cologne took it! Andrés taught me how to finish songs – I had a bunch of unfinished things on my laptop and didn't believe I was past experimentation mode. Having this first album out, and seeing that it resonated with people worldwide, really inspired me. I realised that even if just one person was touched by it, it's worth it. That was a game changer that led to my solo records.
3. What is your biggest belief about how to be successful in life?
To be successful you need to be dynamic, to persevere, be humble, don't let self-doubt overtake your headspace, be confident and take risks. Personally I don't think you can be successful without being a good person. Fame and fortune is nothing if you're nasty or take advantage of people. I think it's important to have a rich and balanced life outside of your career. Then you get lots of joy and inspiration outside of work and you don't link all of your happiness to one thing.
4. What's the secret of your success?
Living life to the fullest, taking chances and going for my dreams.
5. What's the biggest career mistake you made along the way and how did you rectify it?
The biggest mistake I made was working with people I didn't actually know well, like or trust. If you don't have a good rapport with people then it's just not going to work out. I've realised that when you don't click, it's just not the right fit.
6. What's the one thing about doing your job that surprised you the most?
Traveling to perform is like a breath of fresh air and a reset. I'm still not sick of traveling – I don't mind being alone, the little downtime or lack of sleep. Each time I'm boarding a plane out of my home city I'm still excited for the adventure.
7. Do you ever suffer from 'imposter syndrome' and how do you overcome it?
Yes, when I had my first releases and I was first booked as a DJ internationally I wondered if I was really good enough. I thought it might just be hype and beginner's luck and people would realise that they had been fooled. I overcame that by working hard to be better and better at my craft and learning to believe in myself.
8. What's the best piece of career advice you were given and by whom?
Be a risk taker. I had the same teacher for two years in school and she would repeat this phrase to us regularly. She told us if we remembered nothing else from her class, to take this lesson. I held on to it and haven taken risks ever since.
9. What's the best career advice you would give to someone who wants a job like yours?
Believe in yourself.
10. What does success look like for you in five years' time?
Touring around the world with my band, London Electronic Orchestra. I'd like to perform at festivals, concert halls and clubs worldwide with this project. I'd also like to be scoring feature-length films, have a child and connect some sort of charitable work to my music.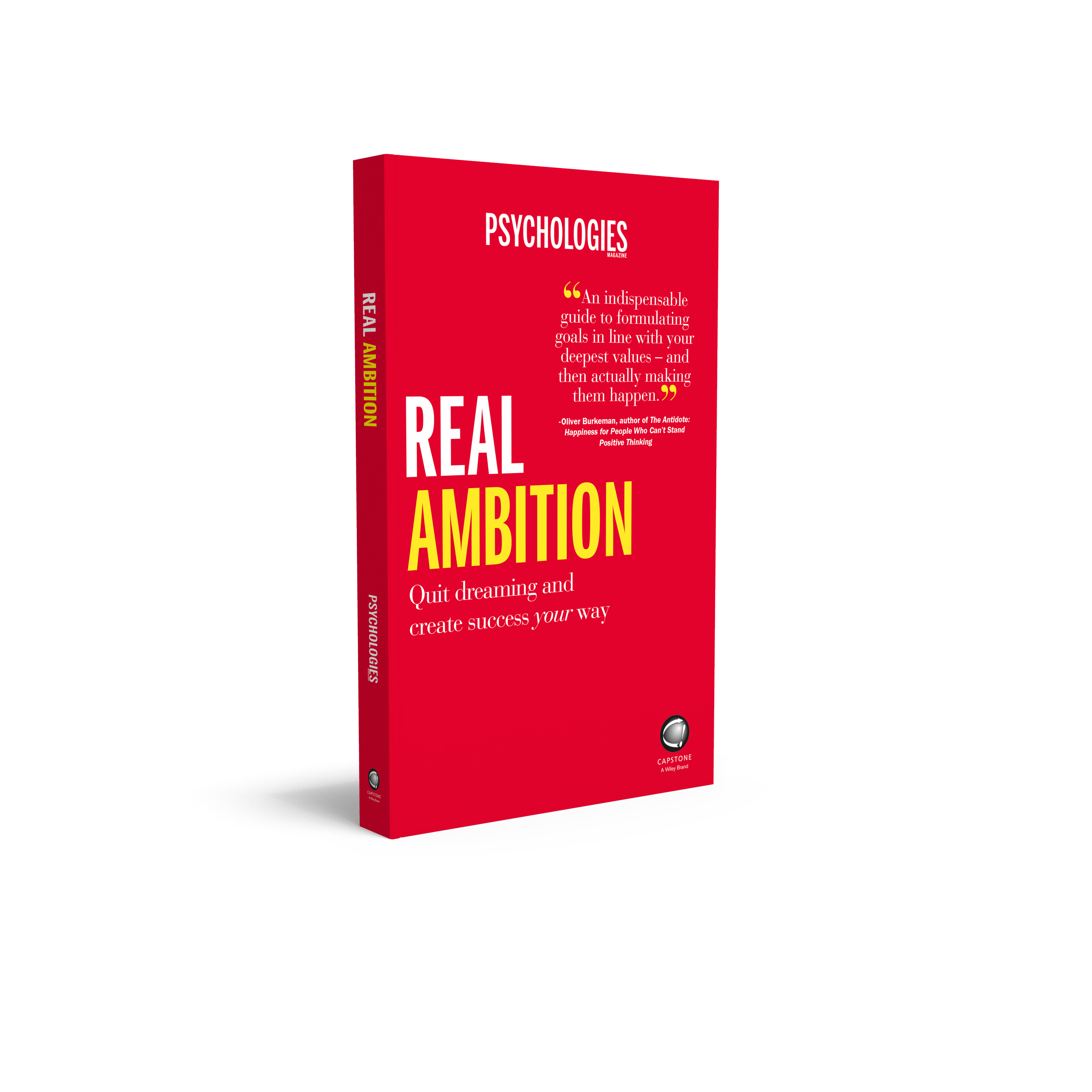 Find out more in the October issue of Psychologies, out now. Our dossier will help you to achieve your dreams on your own terms…
Mirror, mirror on the wall, who is the most successful of 
them all? Ambition often conjures up ideas of competition and greed, but we don't believe it's a dirty word. In fact, we ask: where would we be without it? Ambition propels us forward, helps us to realise our dreams, find fulfilment – and even help others.
So, this month, we ask, 'What does
 your own version of success look like? And will it unquestioningly give you a sense of fulfilment?' 
We discover what makes successful people successful, 
hear how ambition can evolve, look at what holds us back from our goals (and how to get over it) and find out where 
our true passions lie, in this month's test. Dreams, 
notebooks and pens at the ready… go!
Pick up your copy now!
Photograph: iStock