Make a Tube strike work for you
If strikes are making your journey to and from work a nightmare, why not grab a coffee – and make the most of the delays?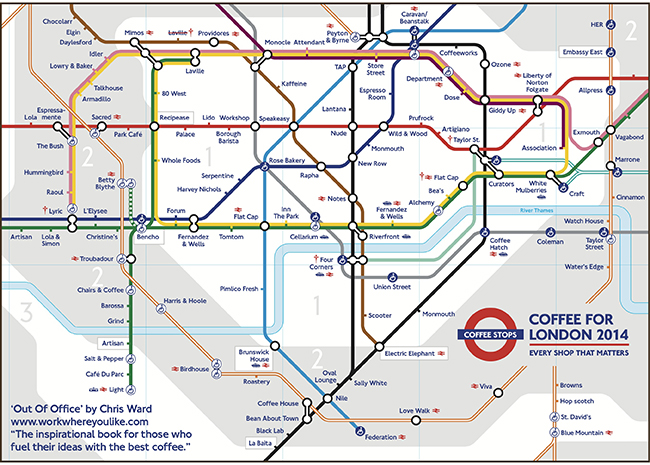 Chris has created a London Tube map of coffee shops, tried and tested to work in, complete with power outlets for laptops, WiFi connection, coffee and more. He has visited every one, using them as his temporary workspace. And with fun places from Kaffeine in West London to Artisan in Richmond and Giddy Up in Islington, you should be able to find somewhere to work wherever you get held up.