Lose – and find – yourself in Las Vegas
Think Las Vegas is just a seedy strip of casinos? Think again, says Rosie Ifould, who found a whole new side to the city – and herself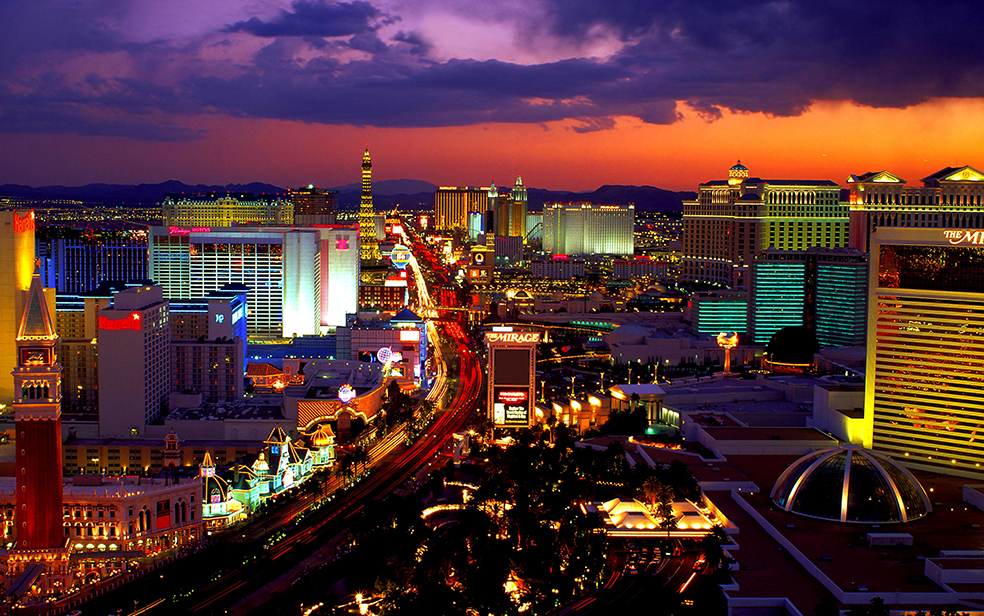 Even if you've never been to Las Vegas, you've probably got a pretty good idea what it's like – or think you have. It's one of those American cities so mythologised by popular culture that you can close your eyes and see it. It's neon lights and the strip, casinos and Celine Dion. Sin City is where people go if they want to lose themselves, but I'm here for the opposite reason. I want to reconnect.
For the past couple of years, I've been fully immersed in the world of babies and toddlers: I steam vegetables, visit parks, and read about dinosaurs and talking pigs. I love it, but at the same time, I look back on photos from my twenties and wonder who it is I'm looking at. I really miss that person. At home, I might meditate or practise mindfulness, but I truly feel, right now, that my route to feeling whole again is going to be via a beautifully made cocktail in a sleek, expensive bar.
Fortunately, the next few days promise a lot of cocktails in some of the world's best bars. I'm here to experience the food culture of Las Vegas – and if that sounds like an oxymoron, it isn't. They're passionate about having a good time here, and this includes making sure you're extremely well fed. It isn't just the big resorts, which have imported some world-famous names, but also the smaller hotels, which like to promote eclectic menus and experimental mixologists. There's also, as I'm to discover, a thriving foodie scene with more artisanal breads, cheeses and coffees than you could imagine.
I am staying in the MGM Grand, a hotel so huge it feels like a city itself. Slot machines, shops, restaurants and mega-auditoriums where you can catch the latest Cirque du Soleil performance mean you could come to Vegas and not leave this one hotel. But I go for cocktails straight after breakfast in the incredible Wicked Spoon at the Cosmopolitan hotel, famous for buffet bars that boast pork crackling, pizza and sushi, alongside the standard stacks of pancakes, pastries and fruit. It all seems so outrageous that I giggle like a child as I choose what to eat. This increases when I move on to the Vesper bar for a pre-lunch cocktail. 'Look up,' the bartender says, and I see the lights come from a great ruffle of glass and glitter. 'It represents Alice in Wonderland's petticoats.'
I try drinks topped with 'buzz buds' – Szechuan flower buds that make your mouth tingle. I am presented with towers of grape candyfloss at brunch at Simon (where they make a knockout Bloody Mary). After an elegant five-course dinner in Sage at Aria, I have cocktails mixed with liquid nitrogen right in front of me. I stare at the extraordinary Fiori di Como ceiling in the Bellagio hotel; made by glass sculptor Dale Chihuly, it has 2,000 hand-blown glass blossoms. 'We want people to go "wow" when they come here,' says the Bellagio's head bartender.
You might not think you'd learn much about yourself from a few days of living it up in some of the world's most extravagant restaurants, but strangely, I do. I remember what a kick I get from making small talk. How I prefer to listen, rather than be centre of attention, and how much I love seeking out weird or wonderful after-hours adventures when I don't have to be up at 5am with a three-year-old. I learn that while I love the kitsch art of slot machines, I'm not remotely interested in gambling, but I'd much rather embrace all the irony-free bad taste things on offer than be snobbish about them and miss out.
Beyond the bars, there's another side to Vegas. After the 2008 crash, property prices in the Downtown area nosedived, making it affordable for artists and musicians. Now, the alternative scene is thriving, with places like The Arts Factory and the Commerce St Studios springing up.
Last year, Downtown got its own three-day festival, Life is Beautiful. It's a showcase of the city's best music and food, and there are also seminars with life coaches and motivational speakers (which takes place in October this year). I visit on the first night and wander among the food stalls, breathing in sweet, smoky barbecue and taking nips of hot whiskey punch. Someone gives me a freshly toasted s'more, made with a rich chilli chocolate – I could have sworn I'd gone to heaven. I wander into the El Cortez casino, with its retro 1970s vibe, and out the other side to the main stage where Kings of Leon are playing. The living here is free and easy – to me, it feels like a little slice of a different life.
On paper 'Vegas' didn't sound like my kind of trip – drinking, late nights, no culture, no nature. But what I found was much richer. Yes, you can revel in the seedy showgirl aspects of it, but it only takes a little effort to seek out spectacular fine dining, diverse collections of art, and people who are passionate about where they live. I felt like I lost myself in Vegas, in the best possible way.
The MGM Grand costs $79 per night (excluding nightly resort fee and tax). Go to mgmgrand.com for best rates. Return flights with British Airways from Heathrow and Gatwick to Las Vegas start from £575, including taxes, fees and charges
Photograph: 4 Corners