The best retreats for looking to the future
Our Retreat Editor, founder of Queen of Retreats Caroline Sylger Jones, reintroduces the joy of travel with the best retreats that cast a glow of renewed vitality and optimism for the new year and beyond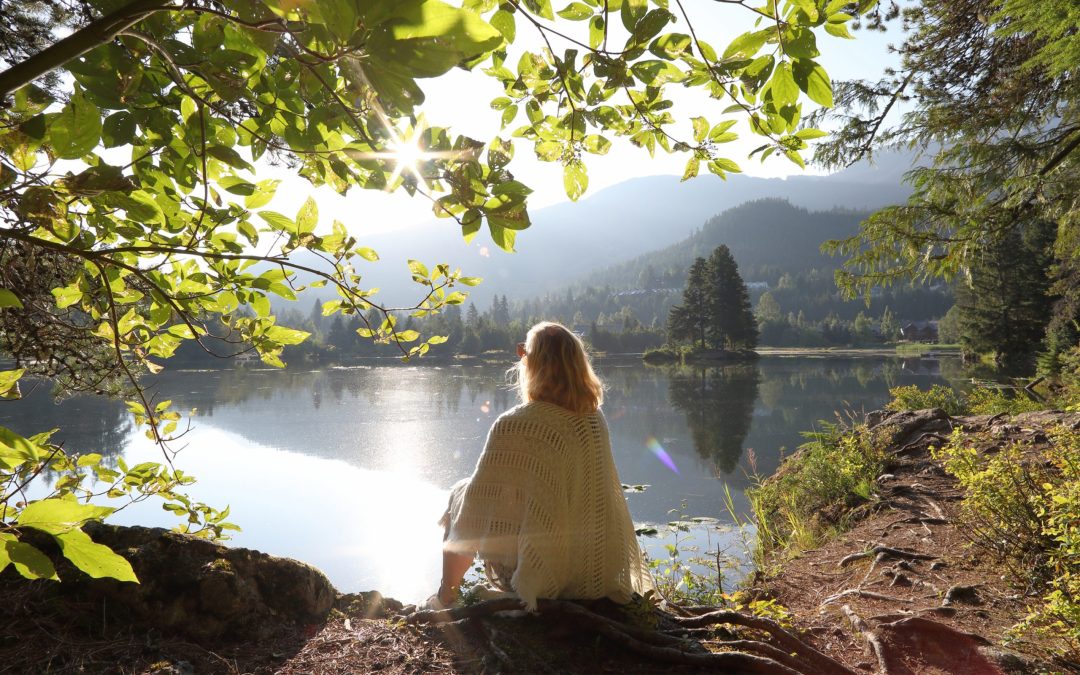 It's been called 'the great retreat' and 'the great realisation'… for you, it might have been 'the worst year ever'. Whatever your view or experience of the pandemic that has rocked the world, joyful retreating has never been more powerful or relevant to help you live your best life.
What's more, the UK is upping its game – so, whether you want to rest and recover at a holistic wellbeing retreat, get guidance on your career or relationships on a life-coaching break, step away from your life to tap into your creativity, and more, there are increasing numbers of options closer to home if you don't want to travel too far. Here, you'll find some of my UK favourite retreats, with a few short- and long-haul retreats to look forward to and plan.
Don't want to travel at all? Many retreats that haven't been able to operate in 2020 are offering carefully thought through virtual retreats instead, so you can dive deep while being expertly hand-held in the comfort of your own home. Or, do as some of my friends have done and book a gorgeous, private self-catering studio near your home for a few days, so you can check-in online in total peace and privacy.
Best riverside retreats
The Sharpham Trust, Devon
A superior venue with an unrivalled range of breaks centred on mindfulness and nature.
This impressively ethical charity that aims to connect people with nature and foster mindfulness is located on an inspiring 550-acre estate bordering the River Dart near Totnes in Devon. It offers a rare treat: a Palladian mansion, strewn with colourful oil paintings, that hosts affordable and secular mindfulness and meditation retreats on set dates throughout the year. Take your pick from mindfulness for beginners to breaks that mix meditation with walking, creativity and other activities. The stupendous views of the bend in the river and dramatic cascade of grounding oak trees from the house and terraces will energise even the weariest heart, whichever retreat you choose.
For those with meditation experience, the regular 'Find Your Peace', a five-night silent retreat, is a deeply restful and nurturing experience. Ramiro Ortega and Patti Summerville lead morning movement classes, a range of guided mindfulness sessions, walks across the gorgeous estate and the chance to connect with others every morning in a small group. Gentle, Spanish-born Ortega has a mine of gems to enliven mind and heart. Without kindness, he says, 'mindfulness is just focus'. Or, when our world is spinning out of control, our bodies can be our refuge: 'The soles of your feet don't feel anxious, your knees don't worry, your buttocks don't feel anger.'
Delicious vegetarian and vegan retreat food is cooked with love by long-standing chef Janet Bird using home-grown, organic produce and delicacies from the estate, including insanely good cheeses, plums and apple juice. For the full experience, it's worth paying a little extra for a Heritage room. The feminine Ruth Ash is romantically beautiful and has a roll-top bath, while the Walnut with en suite on the top floor boasts particularly brilliant views.
The Sharpham Trust also offers virtual retreats, nature retreats under canvas in the estate's woodland and Buddhist retreats at The Barn in the grounds. Prices vary. For more, go to sharphamtrust.org/calendar#/events
Best retreats in Scotland and Wales
Penninghame retreat, Scotland
This life-shifter is an intense, immersive week of inner enquiry that's also fun and liberating. 'The Process' takes you on a healing journey into your subconscious. From daily dynamic meditation to deep self-enquiry, ritual drama and transformative body work, you come out feeling as if your psyche has been scrubbed and the shutters of your heart flung open.
Prices from £1,595 for seven nights; penninghame.org
Aluna Healing retreat, Scotland
Join this cleansing and spiritual retreat to reconnect with nature and your body. Stay in woodland cottages against a backdrop of mountains near Loch Torridon and enjoy yoga, healing practices and walks led by yoga teacher Daniela Lanaia. Join others this spring, summer or autumn or book a bespoke retreat for your own group.
Prices from £820 for six nights; alunahealing.co.uk
The Coach House retreat, Wales
Set between the Black Mountains National Park and the Wye Valley, this is a stunning spot. Book yoga and mindfulness sessions with owner Olivia Clarke, enjoy hillwalking and dive into river swimming. Have a massage in your own peaceful space and delight in lovely meals. Share with a friend or come alone to work on your writing or art.
Prices from £140 per night; thecoachhouseretreat.co.uk
Being at the Cottage retreat, Wales
The combination of glorious cottage in the Llanthony Valley, detox from tech and powerful teaching by coach Wilma Allan will take you to your eureka moment. This is a solo retreat for innovators, entrepreneurial thinkers and emerging leaders. Each retreat is bookended with finely tuned support to ensure optimum results.
Prices from £2,500 for four nights; beingatthecottage.com
Best retreats in England
The Detox Barn retreat, Suffolk
Cleanse, recharge and have a giggle in an idyllic rural landscape. Sisters Sharon and Lauretta Gavin run monthly 'The Gentle Detox' retreats over weekends at their converted barn near Stowmarket in rural Suffolk. It's an ideal introduction to plant-based, wholefood eating and they serve imaginative and nourishing vegan meals alongside yoga, meditation and country walks. You will be encouraged to turn off all digital devices and massages, facials, reflexology and personal training are available to make the most of relaxation and exercise time.
Best of all, the Gavin sisters are an established comedy double act called Gavin and Gavin, so they're serious about their guests having a laugh while on retreat! You'll be energised, enthused and entertained, and inspired by their personal journey to health and wellness. Stay in one of five simple, elegant and cosy bedrooms with a mix of traditional exposed beams, antique-style furnishings and considerate touches, such as reminders to 'Relax' or 'Love your life'. You'll be enchanted by views over farmland and fields and invigorated by fresh country air.
There's a well-tended garden, with a wistful swing seat by the summer house. If you're looking for the motivation to get back on track nutritionally or the impetus to improve your lifestyle, The Detox Barn is the ideal retreat to return to your best self and plan your healthier way of life.
Prices from £395 for a two-night weekend; thedetoxbarn.co.uk
The Bath Priory retreat, Bath
Art to inspire and old-fashioned comforts for a mellow wellness boost this charming, 33-bedroom hotel which is tucked away in beautiful gardens just a 20-minute walk from the bustle of the small city of Bath and makes a lovely short retreat for two. The hotel's collection of Raoul du Gardier paintings are worth the visit alone – gorgeous, evocative displays of a bygone age, which you can admire over tea in the restful library or from the calming sea salt pool at The Garden Spa by L'Occitane, where there is also a sauna and elliptical steam pod for your good health and pleasure.
Book fragrant, Provence-inspired treatments, which draw on L'Occitane's herbarium of essential oils and natural ingredients to relax you. The zingy verbena massage was on a wide, warm bed with proper support for the knees and an eye covering to block out the world so you can focus on your enjoyment.
Spa days are available if you can't stay overnight and, if you're into yoga, you can enjoy self-guided practices on complimentary cards in your room or a quiet spot in the hotel's four acres of pretty and mature gardens (we loved the pea pod sculpture). They provide the mats, and you can take the cards home.
The tranquil restaurant serves some of the best food in the city, and there's a more casual bar for your evening conversations. On sunny days, the wisteria-clad terrace is the place to be.
Prices from £285 per night; thebathpriory.co.uk
Inhabit retreat, London
A haven for rest and rejuvenation in the city. The in-room massage with a gifted therapist at this urban wellness hotel on Southwick Street near Paddington is brilliantly healing. To add to your restful experience, book a private session in the infrared sauna or use the private meditation pod. There are also meditation and yoga classes in the tiny atrium although, be warned, it's an open space, so you will hear noises from the rest of the hotel.
The bright and cheerful dining room offers healthy treats throughout the day and is a great venue for meetings in an inspiring space while, if you want more privacy, the library is spacious and tranquil. Wonderful little touches in the minimalist bedrooms show careful thought – the box in which to put your phone to bed at night, the fragrant diffuser and sleep-inducing mattress. Inhabit London is a great little find for retreating in the city, and even for travellers passing through.
For more on prices for spa days and retreats, go to inhabithotels.com
Best retreats abroad
Borgo Egnazia retreat, Italy
Dance, laugh, be pampered and relish the pleasures of life. 'Hapiness breaks' at this vanilla-coloured, stone hotel in Puglia mix an array of wellbeing activities to help you and your loved ones reclaim your joy. It's top and tailed with an aroma test, carefully administered by therapists in Romanstyle dresses, which draws on the science behind fragrance to determine which activities suit you best. They combine laughter workshops, walks of trust and outdoor activities with nutritional advice and treatments at the Vair Spa.
Our Roman bath experience, deep-tissue massage and pampering treats, using garden produce such as fig and lemon, were wondrous, but we also loved the laughter workshop, when a local actor, dancer and musician had three generations of women moving to traditional Puglian music, imitating each other and dressing up in costumes from a red leather Mary Poppins-style bag!
Available all year on a private basis, there's also a 'Blue Zone' retreat that focuses on longevity, with an array of gorgeous pools, bougainvillea-draped outside spaces and a private beach club for added enjoyment.
For more on prices and availability, go to borgoegnazia.com
Sanctuary in Spain: Also consider Masqi, The Energy House, a boutique-style wellness hotel in a peaceful national park in Spain; masqi.es
Four Seasons, Maldives
Begin your lifestyle revamp in a sublime destination with wellness at its heart. Upmarket resort Landaa Giraavaru is set on a coral atoll in a biosphere reserve and will nurture your wellbeing exquisitely. While most yoga is practised preventatively, its 'Yoga Therapy' programme offers three to seven private sessions with a talented practitioner to help you address seven chronic lifestyle issues – diabetes, thyroid disorder, stress, spinal pain, addiction and hormonal imbalance.
Pedal on your monogrammed bike to the island's spa, a swish white space, and investigate your issue holistically. My consultant trained at the Svyasa Yoga University in Bangalore, a teaching hospital where yoga is used therapeutically, and that works in partnership with the resort. In a tailor-made programme, you'll kick-start habits that promise to reduce pain and reliance on allopathic medicines, and practise yoga on an exquisite deck inches above aquamarine waves in a mind-cleansing sea breeze. Accompanying treatments and rituals are divine. You'll leave with a guide to continuing your practice, and can continue to connect with your teacher remotely for advice.
For more on prices and availability, go to fourseasons.com/maldiveslg
Bliss in Bali: Also consider The Place Retreat, a gorgeous healing retreat with psychotherapy for short- or long-term stays; theplaceretreats.com
The best virtual retreats from home
For emotional breakthrough
Chateau de Mouillac offers intensive emotional breakthrough work in a home retreat via Zoom or Skype as a five-day blitz or spread over a few weeks with the client doing homework between sessions. If you want to follow the cleansing (and utterly delicious) meal plans, information is supplied so you can create the supporting menu at home.
Prices from £1,950 for a five-day retreat; chateaudemouillac.com
Retreats for life direction
Get unstuck retreat mentor and coach Jessica McGregor Johnson offers a virtual two-day retreat to help you find the clarity you need to get life moving again using focused tools, techniques and discussion. Delve deeply into the root cause of your issue and focus on becoming empowered to move forward. Follow-up sessions are included.
For more, go to jessicamcgregorjohnson.com/work/get-unstuck-coaching-retreats
Retrets for holistic health
Breath work and bodywork therapist and healer Pete Warnock helps you increase vibrancy, support lung health and access simple, effective tools to take back responsibility for your health and wellbeing. He holds an online course, weekly breath webinars and private sessions that focus on breath, energy and meditation techniques.
For more, go to naturally-ecstatic.com
Find out about other virtual retreats at queenofretreats.com/destinations/virtual-journeys
The best retreats tailored to your needs
Do you feel lost, lethargic or in need of a creativity boost? Select one of these focused retreats that deliver the tools and knowledge to revolutionise your life.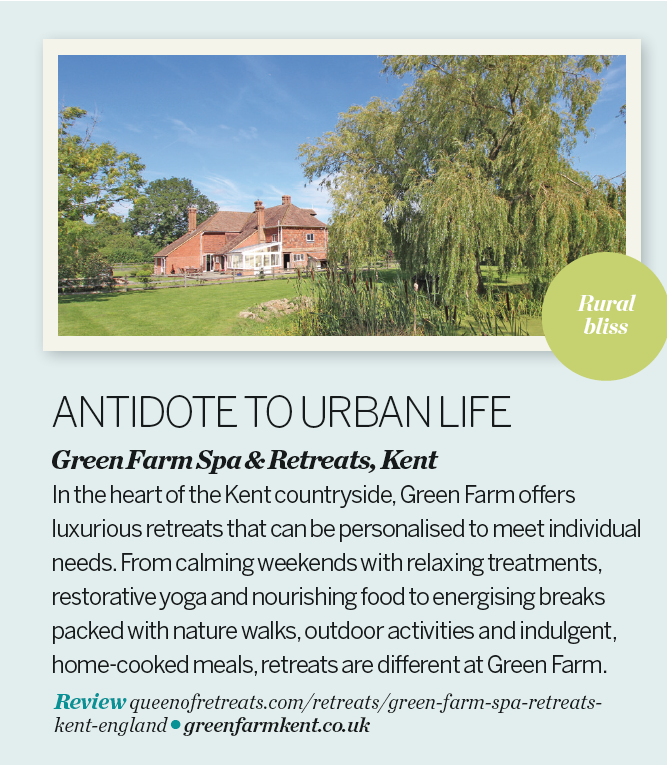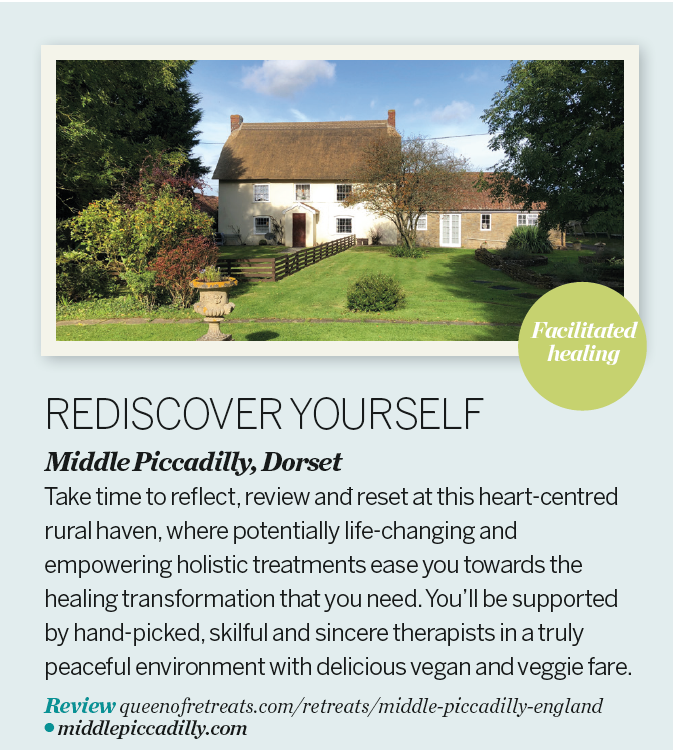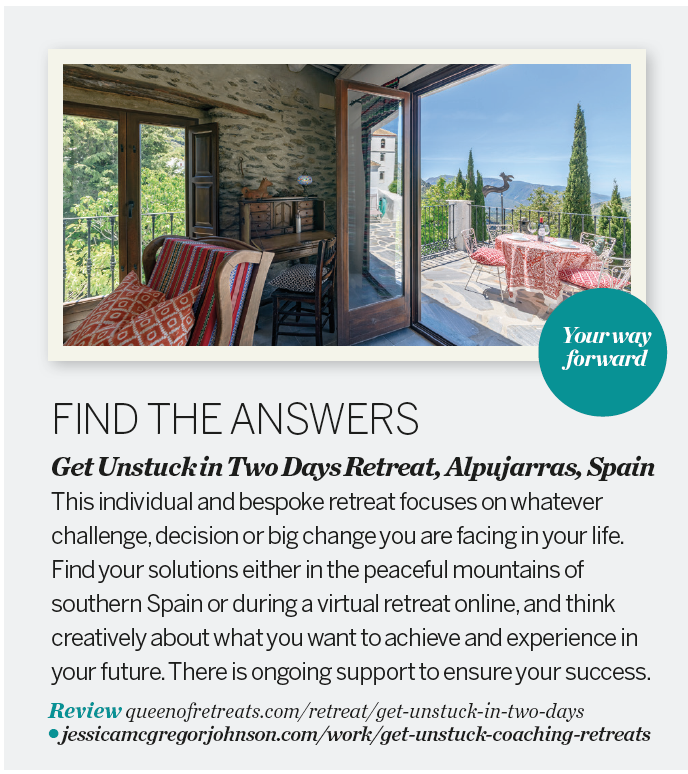 Image: Getty/iStock