Lessons from Lockdown – how to set up a side hustle when a global pandemic hits your business
At Psychologies, we're celebrating stories of resilience and inspiration from what's now being called 'the great pause'. Here we hear from two female entrepreneurs who set up their online business after the first lockdown alongside their full-time jobs.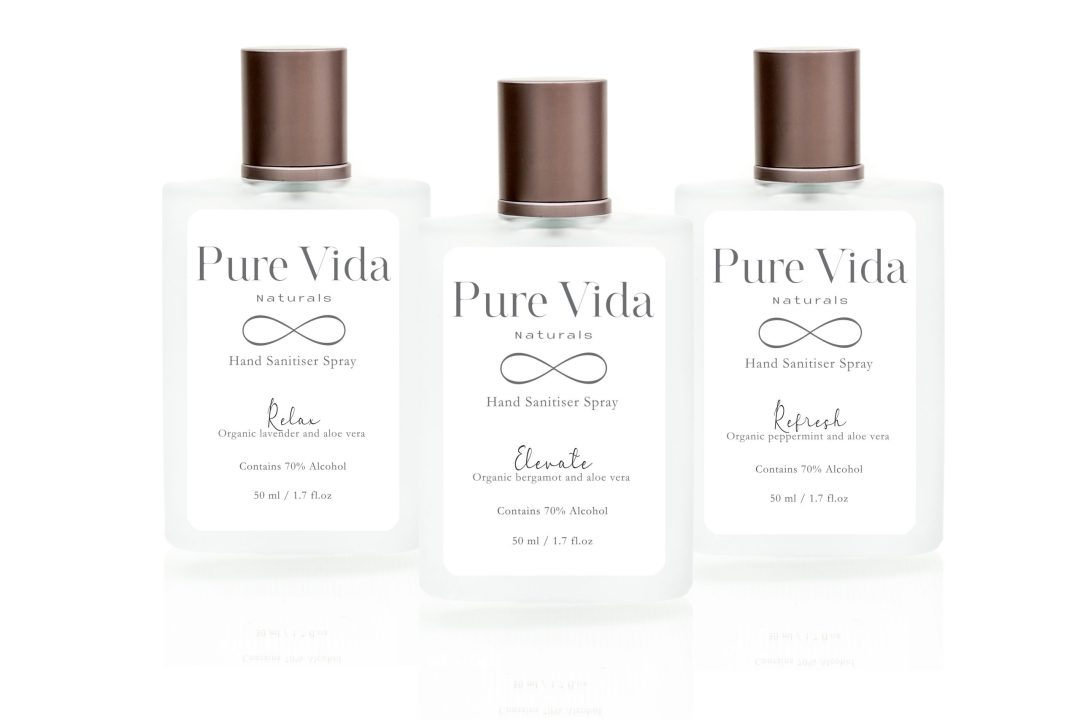 According to the Centre for Entrepreneurs (CFE), just under 14,000 new online firms started in June 2020. Luxury eco-friendly brand Pure Vida Naturals is one of these.
Christie and Danny Day and Catherine Acevedo started the company after the first lockdown due to working in vulnerable industries and one of the Director's sectors becoming decimated. There is no perfect time to start a business but they wanted to turn a negative situation into a positive change.
One day when Christie and Danny first ventured out after months of not going out, they went to a restaurant. Before dining they realised how much contact they'd had with surfaces outside of the home, door handles, tables, chairs prior to eating.
Danny accidently squeezed out too much hand gel and was left with a horrible taste in his mouth after tucking into his pizza, putting him off his meal. This frustrating experience time and time again led him on a mission to find the perfect hand sanitiser.
Having tried multiple products, the same problems cropped up; overpowering chemical smells, unsustainable packaging, a sticky residue left on hands, over-applying with the squeezy bottles or pumps, dry hands from synthetic ingredients being too harsh when used daily on skin, to name but a few.
They set about creating an effective hand sanitiser without any of the elements they disliked about traditional hand sanitisers. A luxury, natural, vegan, cruelty free, sustainable and organic alternative. Here they share their top 5 learning experiences.
Top 5 learnings
Building a business you are truly passionate about
Believe in yourself, your offering and love what you do. Have passion in what you are growing, to get real satisfaction from your work. Consider your brand values and goals. Building a business takes time to succeed, it might as well be something you are interested in and enjoy,
Setting up your company
The team is made up of husband and wife, Danny and Christie Day, a top corporate exec, who spearheads Women in Business Expo; along with Catherine Acevedo, founder of Indigenous Beauty natural beauty products.
Unlike when you are an individual business owner, having more than one person on a board means splitting the workload, sharing ideas, utilising different skill sets and diverse team equals better results.
Having open conversations in the early stages is crucial to align yourselves and manage expectations. There are many decision to be made, from roles and responsibilities, the setup of the company including shareholding and the split of financial investments etc. At this point it would be sensible to get advice from an impartial individual, from both a legal and financial point of view for transparency between the team. A relationship based on mutual respect and honest communication, whether your business partner is a family member, a friend, a colleague, or anyone else, is incredibly important.
Research, research, and more research
One of the most enjoyable things about running your own business is you are constantly learning. Obviously, research is fundamental at the start of any business journey; market research, competitor analysis, sourcing suppliers/providers, product testing etc.
The new product development is incredibly time consuming and this is when you will do the bulk of your research, but it does not stop here. Even when you think you have it all figured out, there will be times you feel out your comfort zone, perhaps with little to no knowledge or experience on a subject/situation and need to make a decision.
Again, you will need to do your research, whether it is reading blogs, picking the brains of people with first-hand experience, or attending specialised events to gain a better understanding. If you are curious by nature, this is all part of the fun!
Managing finances
As a small business with a limited budget, consider all your outgoings and question whether you are using the most cost-effective solutions whilst achieving the quality you want.
For example, you might have your website up and running with your first sales coming through, before you realise there is another payment provider offering more competitive rates with lower transaction fees.
Although it sounds like a small consideration, this amount will impact your bottom line so it's therefore worth taking the time to explore all avenues. Get into good habits early on to have clear visibility of your figures. For instance, you could set aside a day at the start of each month to review your finances and measure your actual sales against your forecast, to keep you on track with your quarterly/annual target.
Maintaining a healthy work/life balance
The truth is when you launch a business, the groundwork and setting up phase can require so much of your attention that your work/life will probably be unbalanced during this time. There will be early starts and/or late nights especially prior to a launch or a campaign, and things may feel very hectic.
For this reason, the word 'blend' is more accurate than 'balance'. Fluidity is key to adapt to circumstances or new opportunities that present themselves. There will be times where you give more focus and energy to your business than your family or social life, and that's to be expected.
To help maintain a healthy work/life blend the team set aside time on Monday evenings for weekly calls to give an update on the previous week and plan priorities for the coming week.
Balancing full time jobs working from home means it can be tempting to tick things off from your business to-do-list during lunch breaks or immediately after the working day is over, however this is where self-care habits comes in. Sometimes you really need to use that lunch break to go for a walk or run, to breathe in some fresh air, clear your mind and move your joints. Planning your weekends in advance is also necessary to ensure you have at least 1 day in the week where there is little to no screen time to allow yourself to switch off mentality and recharge.
Setting up a new business can be hard work and stressful but if you find something you are passionate about and achieve the right blend of personal life and business life the rewards are well worth it.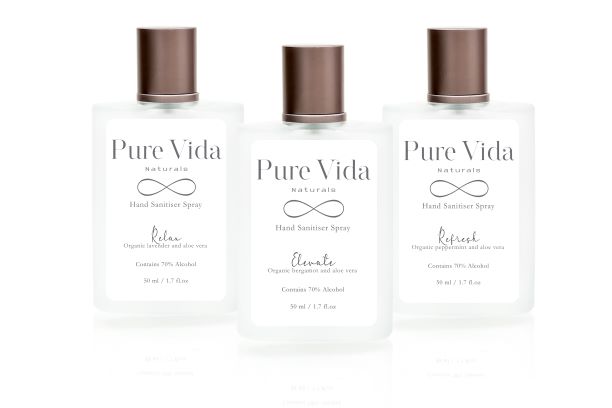 A premium hand sanitiser without any of the elements that you tend to dislike about traditional hand sanitisers. Kind to your skin and kind to the environment.
70% alcohol (over the limit recommended by WHO) with just four other natural ingredients, ethically sourced

Quick drying formula

Non sticky

Scented with certified organic essential oils

Vegan and cruelty-free

Sustainable, recyclable glass bottle

Unisex and suitable for all skin types

Elegant accessory for everyday use

Made in the UK