Knock, knock. Who's there?
Outraged by inequality? Feel like you want to protest? Well, maybe humour is a way to create some real social change. See Jenny Eclair, and a host of other talented stand-ups, at an afternoon of comedy for women's rights on 15 November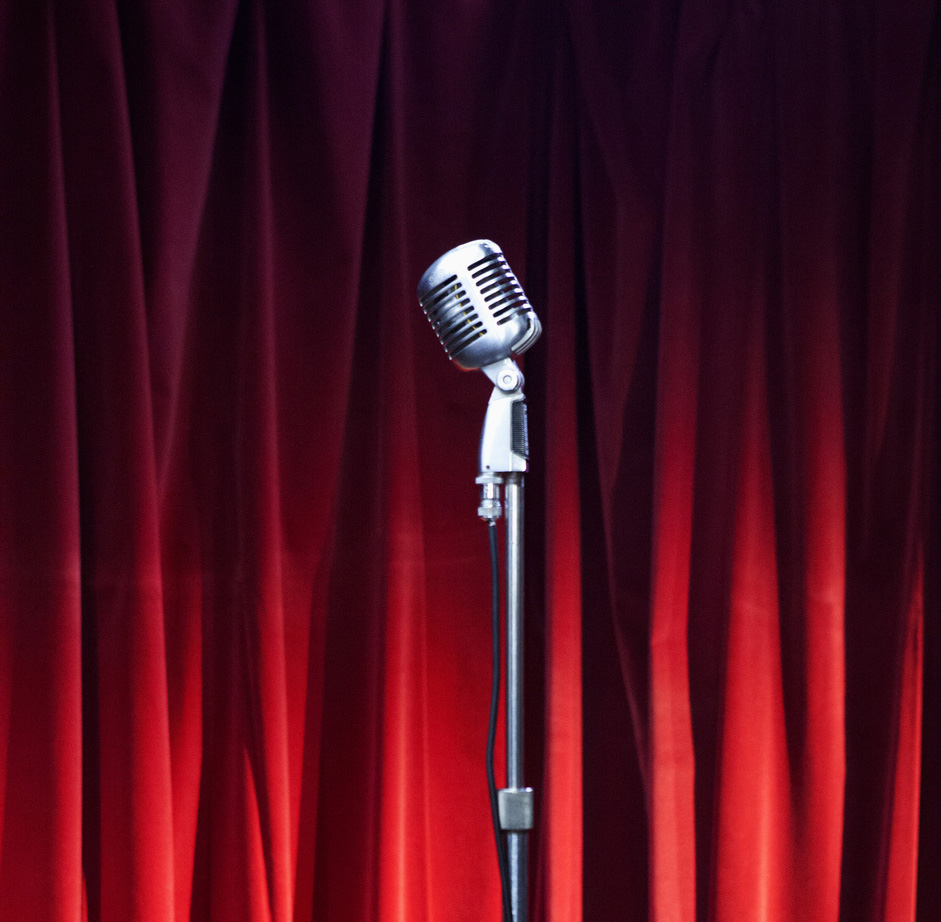 We are supporting Stand Up for Women in a near all-female line-up at the iconic (and more usually all-male!) Comedy Store, London, for an afternoon of belly laughs in support of women's rights on 15 November.
Jenny Éclair, Lucy Porter, Shazia Mirza and two of the hottest new acts from Edinburgh, Luisa Omielan and Abi Roberts, will be taking part in the third comedy gala from Stand Up For Women – the 'Comic Relief' for women's organisations – to raise awareness and funds for women's rights.
'We've been overwhelmed by the support of so many comedians for this initiative – from fresh faces like the wonderful comic magician, Ada Campe, to stars like Rory Bremner and Jack Whitehall – who headlined our last show,' says Dr Sasha Rakoff, founder of Stand Up For Women.
'And this is just the beginning. We aim to be on TV like all the other big benefit shows – Stand Up To Cancer, Children in Need, Comic Relief. So if anyone reading this has contacts with the Head of Comedy at the BBC or happens to know Jo Brand or owns an ethical company that wants to invest in a great cause – give us a buzz!
'On a more serious note, it is actually extraordinary that something like this isn't already on national TV. After all, we are talking about a situation where one in three women in the UK experience male violence, usually at the hands of their own partners, and millions more face discrimination and harassment.
'So we urgently need massive awareness raising and in a way that can engage with everyone, that is positive and that isn't blaming men – this culture is hurting men too, almost grooming them to be hyper macho, de-humanising boys from the youngest age with the constant message that it's 'unmanly' to feel or to communicate or to see women as anything other than inferior, sexual objects.'
Apart from supporting a great cause, this line-up just can't be missed:
Jenny Éclair: A TV regular and star of Grumpy Old Woman with a career that started with her winning the coveted Perrier Awards (the first woman to do so).
Lucy Porter: A TV regular ('Mock the Week', 'Have I Got News For You', 'Never Mind the Buzzcocks', team captain of 'Act Your Age'.). Touring the world in between sell-out Edinburgh shows and one of the UK's most sought-after comedy writers.
Shazia Mirza: A multi-award winning, international performer and columnist (The Times, The Guardian, The New Statesman). Regularly appears on TV and radio ('Have I Got News for You', 'The Wright Stuff', 'The Vanessa Feltz Show'.) 'Mirza performs with a distinct comedy voice that should put other comics to shame.' Three Weeks ****
Luisa Omielan: of 2012 run-away Edinburgh Festival hit 'What Would Beyonce Do?' and this year's 'Am I Right Ladies'. Already with a BBC2 radio pilot show 'Luisa Omielan's Party'. 'Best New Comer Nomination' Edinburgh Festival. 'A gutsy new star is born' The Daily Telegraph
Abi Roberts: Received 4- and 5-star reviews for her 2014 Edinburgh debut show 'Twerk in Progress'. Also launched 'Musical CID', where she talks to leading comedians (Al Murray, Jo Caulfield, Seann Walsh) about their favourite music. 'Raucous and incredibly funny' The Daily Telegraph
Comedy for Women's Rights takes place at 2pm on Saturday 15 November at The Comedy Store London. Tickets are available from: www.standupforwomen.org.uk/comedy
Psychologies is supporting Stand Up For Women. Log into our Laughter Lab at: https://lifelabs.psychologies.co.uk/channels/79-laughter-lab-with-stand-up-for-women
Photograph: plainpicture/Johner