Celebrate reading on World Book Night
Every year World Book Night falls on Shakespeare's birthday, 23 April, and the UNESCO International Day of the Book with the aim to share a love of reading. Here, author Amanda Prowse, talks about what reading means to her…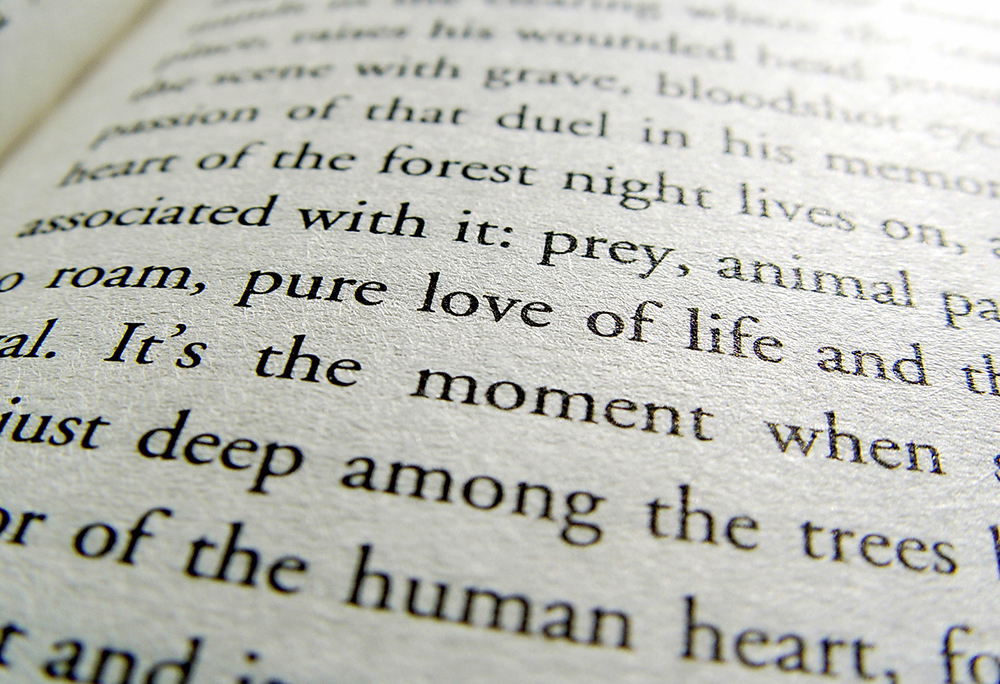 Since it began in 2011, World Book Night has created an extraordinary group of over 50,000 volunteers, giving books away to over 2 million people, in an effort to inspire reluctant readers, and encourage everyone to make reading a part of their lives. Hundreds of thousands of books made up of 15 specially printed World Book Night titles are given out by thousands of volunteer reading enthusiasts, including book-lovers, authors, libraries, bookshops, prisons, hospitals and schools throughout the UK.
Perfect Daughter by Amanda Prowse (Head of Zeus, £7.99) is one of the 15 World Book Night titles. The list has been curated to reach specific audiences with different attitudes or approaches to reading and here Amanda Prowse shares what reading means to her.
What reading means to me… It is always strange for me when I meet someone who says, 'Oh, I don't read.' I have so many questions for them. How does that work? How do you fill your time? And most crucially; WHY EVER NOT? Because for me, reading is like breathing and eating. I need to do it just to stay alive. Even now, aged nearly 50, when I take a new book into my hand, my heart speeds up, and I smile, knowing that a new world awaits me. These days, my current book comes with me into the car, into the kitchen, into my handbag and up to bed. My next books, meanwhile, are sitting in piles around the house, whispering their promises.
In fact, though, I grew up in a house without books. My parents, who worked long hours and cared for four children, only really read on holiday, while my brothers and I paddled in a freezing sea and spent our nights laughing in a caravan, eating fish and chips and playing dominoes. I moved house a lot as a child, living in and around London until my teens and then North Yorkshire and the West Country. I attended five different schools. Each move felt like a massive upheaval; just as I made friends and learnt the bus route, it felt like we were packing up again. I needed some consistency; an anchor in my often stormy, ever-changing world.
Then I discovered books, and it was my salvation. The first time I set foot in a library, I found it intimidating. It was unlike any other place I frequented: neat, ordered and silent. The sacrosanct atmosphere meant that even a squeaky shoe on the highly polished wooden floor drew stares. An officious lady explained the Dewey Decimal System to me and gave me a small brown cardboard sleeve with my name written on it. Inside, nestled my library card. That single act, that gift of a small piece of card no bigger than three inches long, changed my life. I couldn't quite believe that someone trusted me to take books home for free, and then, when I had finished them, to come back for more. It felt wonderful!
Every week, choosing my next book was torturous. Each spine seemed to call to me. Where was Green Gables? Who was Black Beauty? And why were the Women Little? I would touch my fingers to books that I wasn't choosing on that day, like a promise to them that I would return. And return I did. Again and again. I now had access to the whole wide world; all I had to do was set foot in that library. Books soon became my educators, my friends, and my escape.
At first, I kept my reading habit secret. Like my brother, I was dyslexic. I couldn't read quickly and I didn't always understand punctuation. All those dots and dashes that peppered the page meant little to me and I found that embarrassing. But then, something wonderful happened. The more I read, the better I got at it. Like so many things, practice made perfect. And that's the great thing about reading; you can go at your own pace. No one is expected to tackle War and Peace first off, but I guarantee that, even for people who, like me, were a bit afraid of reading, there will one book that will hook you!
Whether it's fact or fiction, hardback or ebook, the key is to start. For my non-reading friends, I often recommend The Thorn Birds by Colleen McCullough – a roller coaster of a ride; one of the best family sagas ever written, full of hardship, illicit love, intrigue – you will get lost in its pages. I first read this book when I was 14 and have reread it many times since.
If that feels like too big a leap, treat yourself to any classic Roald Dahl and read it aloud – you will be amazed by how it will lift your spirits. Books can be expensive, but that's the wonderful thing about your local library – you can read as many books as you want, for FREE! My advice would be pop in and see what awaits you. And maybe, like me, you will learn to love those spines, in a comforting place where you will always be among friends.
World Book Night, run by The Reading Agency, is an annual celebration of reading and books that takes place on 23 April, Shakespeare's birthday and UNESCO Day of the Book. It sees passionate volunteers give out hundreds of thousands of books in their communities to share their love of reading with people who don't read regularly or own books. For more info, visit worldbooknight.org and on Twitter @readingagency
For more about Amanda Prowse, visit amandaprowse.org and follow her on Twitter @MrsAmandaProwse
Photo: iStock