Just for the weekend: The Cary Arms, Devon
At The Cary Arms in Babbacombe there is sure to be a warm welcome for you, and your dog, writes Rosie Ifould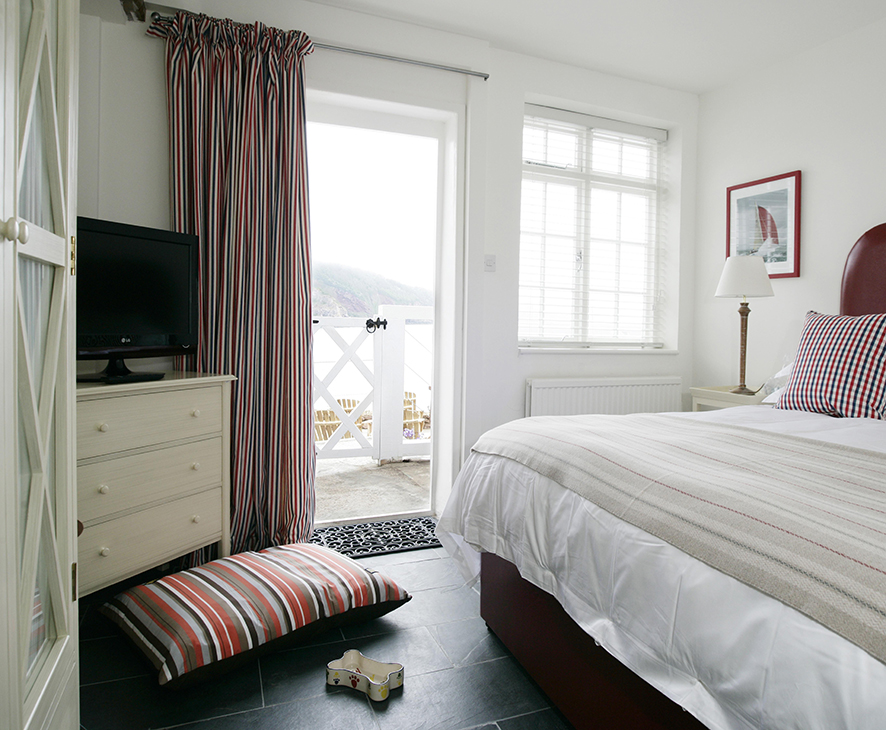 Why go?
With the promise of good weather just weeks away, it's time to venture out again, and what better place to blow away the cobwebs than the Devon coast?
The Cary Arms sits on an idyllic section of it, tucked into its own cove, with dramatic cliffs behind and a sweeping view out to Portland Bay on a clear day.
First impressions
After journeying down a steep winding road, you're rewarded with a cosy welcome. The décor in the main part of the hotel feels like a very comfortable, well-appointed inn with squashy armchairs and board games. Our room, on the furthest edge of the property, is more reminiscent of a New England beach house and, with its double fronted windows, is perfect for looking out on stormy seas from the comfort of bed.
But the VIP reception is saved for our dog, who gets his own bed and bowl of biscuits on arrival, and the offer of a special 'dog's dinner' when we eat in the bar that evening.
Don't miss
The sea. But how could you? It is literally on your doorstep and if you go in season, you may see dolphins in the bay as you relax on the terrace. If you manage to tear yourself away from the beach, there are lots of places in Babbacombe to enjoy a cream tea, and nearby Paignton Zoo is a favourite with kids.
At the time of writing, there are plans to expand the one-room spa into something more extravagant, so you can treat your skin after exposure to the sea winds.
Perfect for
Dog walkers – you're right on the South West Coast Path, and your four-legged friend will get a warm welcome. Also good for families nostalgic for an old-fashioned kind of escape.
From £155 per room per night, for information and to book, please go to caryarms.co.uk