Just for the weekend: Discover new food
Busy work weeks don't allow much time for culinary experimentation so, for a dose of inspiration, Danielle Woodward headed for Wales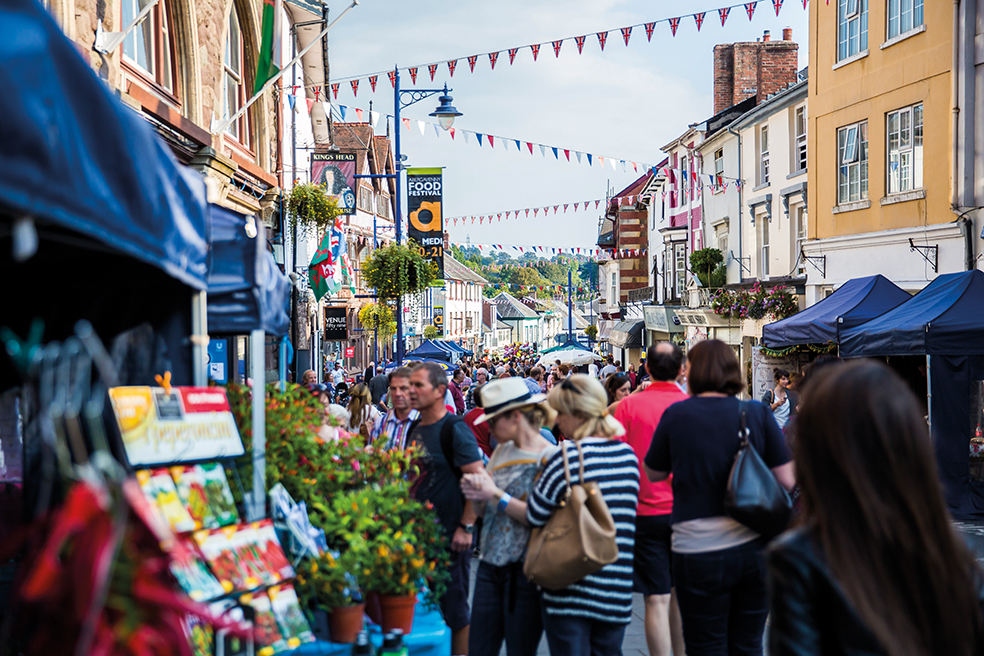 One of the things I love most about travelling is trying different food. Lured by the Abergavenny Food Festival and knowing that treating yourself to good food can increase happiness, I wondered if I could be inspired by Wales.
The five-star St David's Hotel and Spa, overlooking Cardiff Bay, was the ideal base for my culinary adventure. I started off the weekend with a sevencourse tasting menu at the hotel's restaurant, Tempus & Tides, which focuses on Welsh specialities, such as Bury Inlet mussels and Breconshire lamb cutlets.
The next day began with a 'food safari' with local culinary expert Sian Bassett Roberts, in the lush countryside of the Vale of Glamorgan. Our first stop was Hendrewennol, a pick-your-own farm that also sells local produce, including jams, fruit chutneys and ice cream.
Next, we stopped at the Vale Resort near Cardiff, where we had a go at making Welsh cakes, and tucked into a delicious lunch of cawl (lamb broth), laver soup made from the mineral-rich seaweed found on Welsh coasts (which is also exported to Japan for sushi), and Welsh cheese. We ended the day with another seven-course 'Clogwyn' tasting menu at Restaurant James Sommerin in Penarth.
A digestive tea and a good night's sleep later, I went to the annual Abergavenny Food Festival, for more delights like cider from Gwynt Y Ddraig, Aberwen cheese from Friesian cows in the Snowdonian foothills, and curries conjured up by the Incredible Spice Men.
I returned home rested and happy, (and stuffed!), inspired to cook the meals I'd tried.
For Welsh Food Tours, visit lovingwelshfood.uk and visitwales.com. Rooms at St David's Hotel & Spa start from £99 per night. The Abergavenny Food Festival runs annually in September, for more information go to abergavennyfoodfestival.com
Photograph: Abergaveny Food Festival