How to make a career leap
Nicky Hambleton Jones talks about her career leap from management consultant to creating her own personal stylist business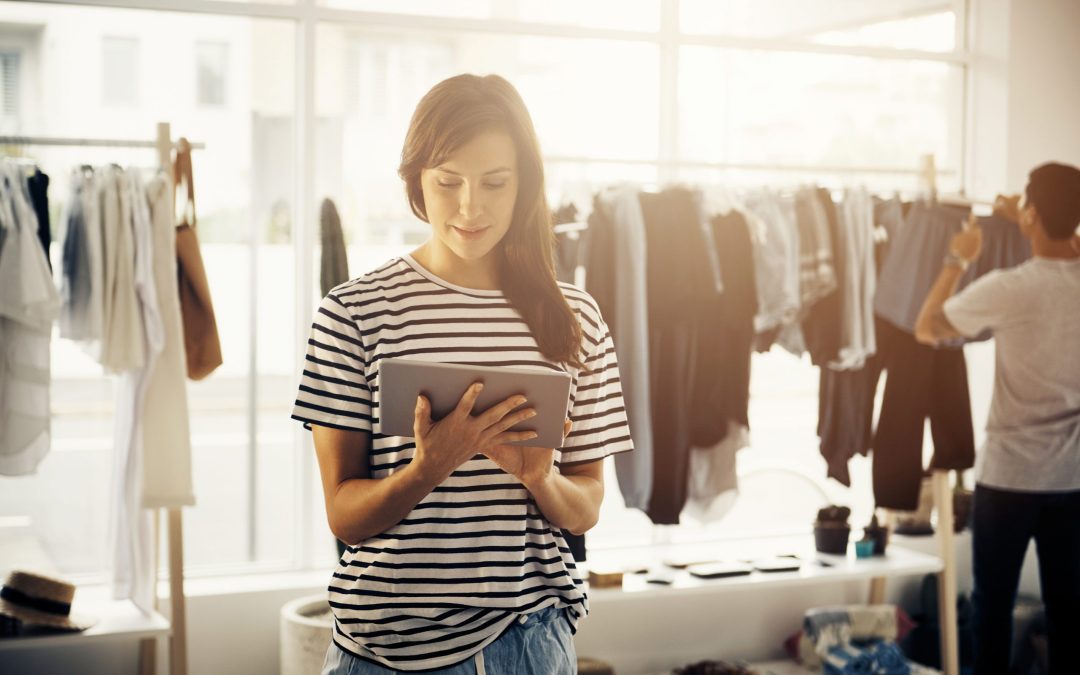 Almost 17 years ago, I was the bogged down in a city job I hated. I was exhausted, trying to fit myself into a lifestyle and job that I hated. I was a management consultant. From the outside, it probably looked like I had a glamorous life but I hated it. I felt stupid and worthless and simply didn't fit into the values systems of the company I worked for. I'd find myself working harder and harder, only to feel more insecure.
I hired a coach to try and help me work out where I was going wrong. In my first week of coaching, I was made redundant. It was the third time it had happened to me. I bawled my eyes out. I felt so lost and unhappy. I thought, 'That's it, I've failed, I'm useless'.
Looking back, I see that the redundancy was the best thing that could ever have happened to me. It forced me to come out of denial and stop putting up with a job I hated. A month later, I had a business idea that filled me with such excitement and enthusiasm that I couldn't imagine doing anything else. I had a passion for fashion, but also loved helping people feel better about themselves.
So, I decided a career as a personal stylist would be a perfect way to combine the two. However, at that time, the concept of a personal stylist was almost non-existent. There were no courses to fall back on or companies to work for, I was left to my own devices and taught myself through a lot of trial and error not to mention blood, sweat and tears.
I had loads of negative beliefs kicking around. The main one was that I would never make it. I wrote down all my negative beliefs on a piece of paper and realised how much negative energy I actually gave them. When I wrote them down, they did seem faintly ridiculous. So, I created a new mantra, 'I am happy to succeed, I am happy to fail but I choose success.' I had been stressing myself out by running away from the idea of failure. But when I actually surrendered to the thought that it could happen, it took all the sting away.
People think you need contacts to start a business or be successful. That's rubbish. I didn't know a single soul in fashion, but still managed to create a business in the fashion industry.
It's not the contacts you need, it's your support team – your coach, your friends, those people who believe in you 110 percent. These are the ones who will tell you to keep the faith in your darkest hour, and who'll push you to keep going when you doubt yourself.
17 years on and I have a successful style consultancy and a style academy where I run short courses for people who want to unleash their creative energy, do something different and empower others to improve the way they look and feel at the same time. Changing careers and working as a personal stylist was the best thing I ever did.
The top three reasons why becoming a personal stylist changed my life for the better:
Improving other people's lives
Nothing is more rewarding than helping someone feel better about themselves and helping them to change the way they see themselves in the mirror. Apart from hairdressers, no other professions can claim to offer instant results.
People often think they need to lose weight or make big life changes before investing in a new look / wardrobe. When in fact, if you feel good, exactly as you are, you're more likely to stick to a gym routine and a healthier lifestyle.
As a personal stylist, you can literally change people's lives by giving them the confidence to achieve their dreams and boost their self-esteem at difficult times in their lives, for example: new relationships, going through divorce, new careers, illness, post-baby body and lifestyle changes.
Be your own boss
Once you are trained up it's easy to set up your own personal styling company and give yourself the flexibility to work when you want. This makes it the perfect career to integrate with a growing family. You can easily fit client appointments within school hours, so you get the best of both worlds; working mum and hands-on mum.
Create your own personal brand
The busier life gets the harder it is to connect with one's creative side. Working as a personal stylist will encourage you to express your creative spirit each day, making you feel more alive and less like a glorified tick list. It also encourages you to build your own personal brand.
Event
If the idea of being a personal stylist appeals to you then why not consider doing our next personal styling course run my me (Nicky Hambleton-Jones). Our four-day intensive personal styling course could be just the thing you need to put your styling ability to the test in a safe but inspiring environment, and who knows you may even reinvent your own look and style at the same time. It's a transformational journey that will change your life and the way you look for the better.
Plus, get 10% OFF when you quote 'Psychologies'.
Image: istock