How to launch your podcast in 30 days
Lynsay Anne, host of the top ranking podcast, Podcasting for Business on how to set up your own podcast and grow your audience and your business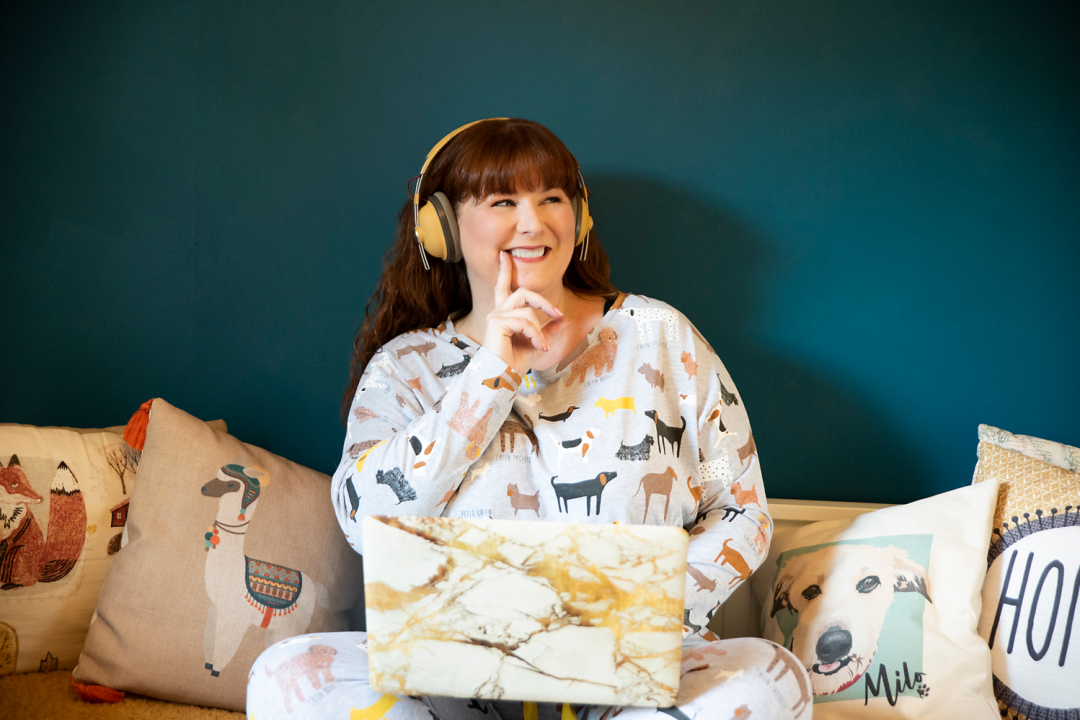 How to start a podcast in 30 days
You've got to have been living under a rock not to have noticed how popular podcasts have become in the past year or so.
There are just over 1 million podcasts compared to over 31 million YouTube channels so as you can see, there is still a lot of land to grab in the podcasting world.
With podcasts about anything you can imagine from health & wellbeing to entrepreneurship there's a place for you to start your own.
Here's what you'll need to do to get started.
Preparation:
The key to a successful podcast is all in the preparation. Consider the purpose of your podcast. Are you looking to start a business? Grow an audience? Whatever it is, make sure you have a strategy and goals for your show before you start. Decide what your podcast will be about as well as the title and how often you'll release an episode. I suggest no less than once per week. Identify who the podcast is for and what they want to learn. You'll also need some eye-catching artwork to entice people to listen to it.
Equipment:
You've most likely got the things you need to get started – a laptop or tablet, a microphone and a set of headphones. In addition you need a host like Libsyn to distribute your show. You don't have to spend a lot of money on equipment and I recommend you don't at first until you're sure you enjoy it.
Guests:
Consider if you'll have guests on your show or a co-host or will you host your podcast solo? You could combine different formats to make it more interesting for your listener.
Production:
You can record and edit your podcast for free using Garageband or Audacity. Like anything new, it will take time and practice to get good at producing your show but stick at it. It will be worth it!
Launch:
I recommend a period of at least 4 weeks before you launch your show to let people know that it's coming soon. Get them excited and tell them about your plans on social media.
It doesn't stop once you've launched. Being consistent with your podcast and creating regular, valuable content for your listeners has the potential to massively grow your audience and brand identity.
How your podcast will grow your business and audience
I often have people say to me 'Lynsay, I can't start my podcast until I've got a bigger audience'
But here's the truth..
The podcast IS the thing that will grow your audience.
It's great to have a huge audience already to launch your podcast too but the vast majority don't and are in the first few years of their business.
Focus on giving them value and on building a community and the clients will come to you without having to chase them and spend a fortune on marketing and ads!
Research shows that you're 14% more likely to make a sale through your podcast. This is because you've built a connection with your listeners and they trust you. (Edison Research, 2019)
Here are some practical ways that you can grow your audience and business with your podcast:
Community
Start an online community group for example on Facebook and encourage your listeners to join you there to carry on the conversation and connect with each other.
Downloads
Create a simple PDF relating to the topic you've talked about on your episode and get your listeners to download it in exchange for their email address. This will help you to grow your email list where you can continue connecting with them through a weekly newsletter.
Guests
Approach guests that you'd like to have on your show to talk about your topic from a different perspective. It's interesting for your listeners to have another voice to listen to but your guest will then share the episode on social media too.
Monetise it
You don't have to make money from your podcast but if you'd like to, you can start by simply talking about your products and services on your episodes or give your listeners a link to buy from you right the way up to securing a sponsor for your podcast. Podcast advertising is almost a billion dollar industry now.
Consistency
The biggest way to increase your audience and grow your business is by showing up consistently for your listeners. Building a connection with them and them getting to know you and your style. They'll tell their friends about your podcast and when the time comes that they want to work with someone who does what you do, then the obvious choice for them will be you.
Download my Start Your Podcast Checklist