How to boss that pay rise
Not being paid enough? Don't settle for a 'no' – learn the secret to getting a salary increase and head to the negotiation table with confidence, writes Natasha Fishwick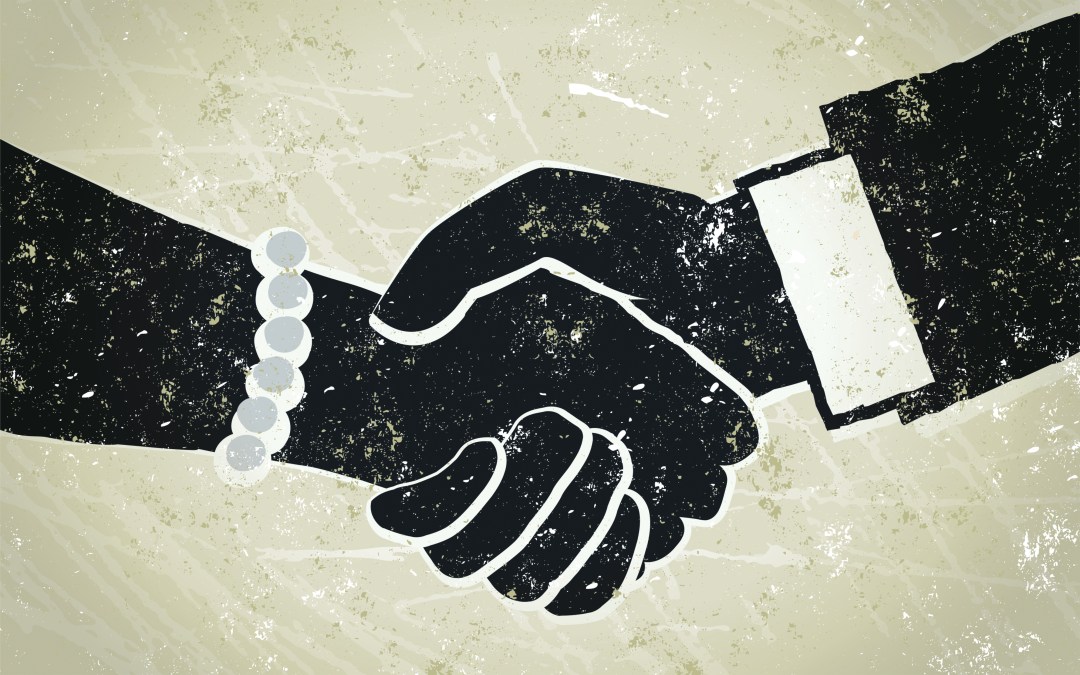 Recently, my boss, Olivia, resigned. My company didn't find a replacement for her – instead, they left me to pick up the bulk of her work and responsibilities, which I could only manage by working longer hours. I've been doing that for four months and am enjoying aspects of it but, if I'm doing the job, I should be paid for it, right?
Yet, research shows that we don't always get the pay rise we want, and that's especially true for women. The Office for National Statistics reported that men's full-time salaries grew faster than women's between 2014 and 2015. Women are likely to earn £300,000 less than men over their working lives and, when it comes to negotiating pay rises, here's a piece of shocking news: women and men ask for increases as often as each other, but women are less likely to receive them when they do ask.
The reason mooted for this is a lack of assertiveness in negotiations. Women are being paid less than men for the same work because we aren't as forceful and self-assured when we ask for a rise. I decided to contact negotiation expert and author of We Have A Deal (Icon Books, £12.99), Natalie Reynolds, to give myself the best possible chance.
1. Capitalise on the 'maybe'
'When it comes to negotiations,' says Reynolds, 'the circumstances are always different – but the process is the same. Negotiation is about going from the "no" to the "yes". There's a "maybe" in between and, how you navigate that "maybe", makes the difference to your outcome.'
There are a few stages to negotiating a pay rise for the best result. First is 'plan and prepare'. Reynolds says: 'There is a concept called "predictable surprises" in a negotiation, which means nothing should be a surprise. The prep work is about making sure you haven't neglected anything.'
I feel some resistance. Do I have to do all the work for the best chance of getting the increase I want? Reynolds' answer is 'yes'. When I think about it, it makes sense. The time I spend on my campaign could, literally, pay off. 'A confidence killer at the negotiation table is the unexpected,' she warns. 'We go into a negotiation thinking about the "big issues", but we don't think broadly about all the other things that might have a knock-on effect.'
So, it's not only about my salary, it's also about all the other factors: my performance in my new role; my department's performance; overall sales and the brand as a whole – all of these affect whether I get my rise.
'Try a mapping exercise to outline the different issues influencing your negotiation,' advises Reynolds. 'Then, plot out the variables you're actually negotiating.' I see that I could request to work a four-day week instead of full-time if I hit a wall about money. Reynolds prompts me to think of other variables I could use as leverage. Could I work from home one day a week to save travel costs? 'Try and see what motivates them; see the situation through their eyes,' she urges. 'You are developing your business case.'
2. Conditions to trade and boundaries
The next stage is to identify my break points [places at which change can be made], my opening position and 'counterparts': not only my boss, but also my own expectations plus the other people affected by my salary; my partner and elderly parents, for example. 'Your variables – location; hours; promotions; working from home – can all be traded. You need to work out what your break points are on these.'
I realise I would love to work one day less, or work from home, to break up my week. I find strong trade-offs that I did not realise exist.
Then, I use my imagination to identify the worst possible outcome, in order to desensitise myself from it. 'Imagine how it would feel, and what your response would be, so that you are prepared for it. At which point would you quit? Anything after the worst-case scenario feels far less painful,' says Reynolds. 'Then, work out what success would look like.'
3. Get ready to take the lead
When I know my boundaries, I can think about an opening proposal. Reynolds advises opening high in order to leave myself some wiggle room. 'Open ambitiously, but credibly,' she suggests. 'Often, women don't open ambitiously enough because we underestimate our worth.'
Then comes the jewel in the crown of negotiation – anchoring. 'Ideally, try and make the first move, because their first move is only ever going to be an exaggerated version of what success is for them,' – in this case, zero increase. This is anchoring. By setting the pace, I'll make it more difficult for them to come in low as I've set the benchmark for comparison.
But, what if they don't give me what I want? My next move is to use the other variables I've identified as trading cards. Reynolds says: 'Don't get fixated on the obvious – there are always other ways to unlock a solution. It isn't about winning or losing, it's about trading. If you anchor an offer, they will come back to you… Then you tell them whether their offer works for you by anchoring a new trade-off.'
4. Time to make the deal
I take the expert's advice and anchor my salary request, reminding myself of my self-worth and opening ambitiously. When my boss tells me that no one is getting a salary increase this quarter, it is clear I am not going to get my opening 'offer', but at least he knows I mean business. I pre-empt this rebuff and have an answer ready: 'In that case, I'm afraid I will no longer be able to cover the responsibilities I picked up since Olivia left.'
Had I not been prepared, I'm sure I would have replied in anger or squeaked in disappointment, with remarks such as 'that's not fair', which wouldn't have moved my position.
I admit to myself that added responsibility is great for my CV and provides a new challenge. So, I put another trade on the table in the form of delegating some work in order to take on the new tasks I enjoy, coupled with working one less day a week. He promises he will think about it and we will meet again.
5. See it through to the end
When we next speak, my manager says that working one day less a week is not a viable option – but counter-offers with allowing the delegation of some of my tasks to give me more time for any additional responsibilities – plus a £4,000 salary increase and working from home on a Wednesday. It is a far cry from what Olivia was paid, but it is a rather large step from where we were at the beginning of negotiations. I also ask for a change in job title, and he agrees.
Reynolds stresses the importance of sealing the negotiation by following up in writing – an email response is fine – following your meeting, to convey your understanding of the deal you have agreed. As I fire off the letter, it feels like a success: earning more money, stepping up to new challenges and with more time for building up my contacts. I had let go of the straight-up 'yes' and, in turn, traded on the many things that work for me, which, in a way, feels like even more of a gain than just a salary increase.
Natalie Reynolds is CEO and founder of advantageSPRING.
Photograph: iStock