David Ashton: the inspiration and hurdles of setting up my business
David Ashton has been making award-winning luxury jewellery for many years, starting as a hobby as a teenager. Here, he talks to Suzy Walker about making his big leap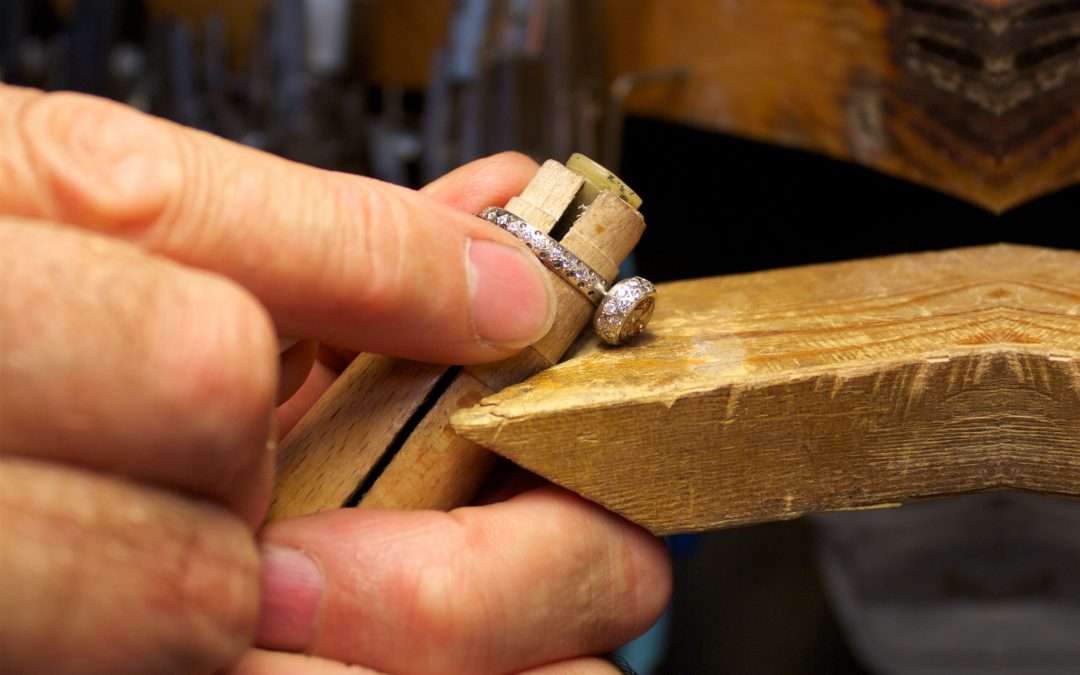 What inspired you to set up your business?
Making jewellery had been an interest since I was a teenager. Making rings, bracelets, brooches and earrings in my shed, also doing small repairs. I would go to the plating shop where I worked and scrounge left over silver anodes to melt down and reuse.
Why such a dramatic career change?
The career change was a must, as having served an apprenticeship as an instrument maker, by the time I had finished the company folded, it was a dying trade. So many instruments being taken over by digital & plastic mechanisms.
You went from being an engineer to being a creative – how did you know that you wanted to pursue that path?
Well being an engineer is creative, and the jewellery I make is some what engineered. I always had a bench in my shed that I used to make jewellery for friends & family, which I really enjoyed, so seemed a natural path to choose. After my apprenticeship I went into gas analysis, then aircraft production, most famously working on the nose-cone for concord.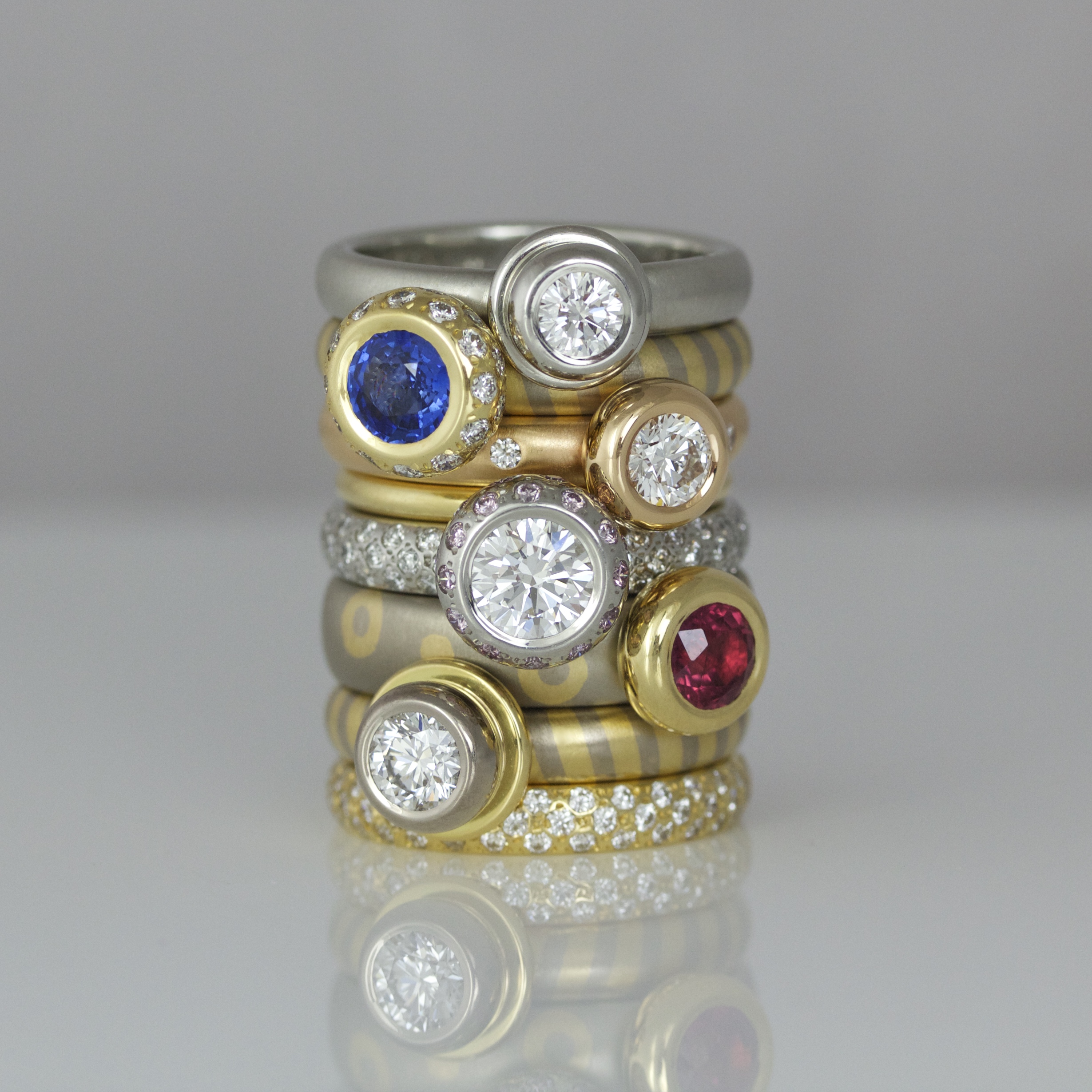 What were the steps you took to retrain and how long did it take?
As regards to jewellery training, I'm self taught, although there are many skills that crossover from instrument making. It was mainly a questions of developing a style. I did study gemstones (FGA) at the gemological association, and completed the Diamond diploma (DGA).
How did you finance your re-training?
Running a market stall selling loads of plain, safe, silver jewellery working 15 hour days, 7 days a week, for a number of years without time off or holiday to accrue funds to pay for DGA & FGA training at the gemological association and to constantly reinvest in materials to build up stock. It took determination, self-belief and financial restraint.
How did you build your confidence? How did you know your designs would work?
Confidence I have never been short of, so much that my family are surprised I have lived (my other passion are vintage cars & motorbikes).As for my designs they have come about through lack of formal tuition and playing with ideas, I've been lucky that I have arrived at a style the people like, which has naturally evolved over years.
When did you know that you were becoming successful? Was there one moment when you felt like you'd 'made it'?
The answer to this question might sound strange, but I started advertising in the 90's, and I would say to people close to me that I will feel successful when somebody that lives in my street applies for a brochure…and it happened !! I was successful.
What were the greatest life lessons you learned along the way?
Try, try and try again. As my Mother would have said.
Having started the business with very little money on a market stall, in my opinion there is no better place to learn about trading and understanding dealing with people.
What was the biggest mistake that you made?
Trying to get ahead and build stock, there is a big temptation to buy bigger and more expensive stones and materials, then there is an unexpected sudden financial down turn, it is difficult to pay the bills, so I learnt to expect the unexpected. Another difficult time was at the end of the 90's when windfall money from the privatisation of building societies dried up and a lot of belt tightening went on.
Once again misreading the financial future is a difficult thing, as luxury goods are usually the last thing people will purchase if money gets tight.
For anyone considering a big leap in their career path, what advice would you give?
Love what you do, then you will succeed, because the passion shines through.
Find out more about David Ashton here.