5 ways to thrive working alone
Working alone or from home can sound like an amazing option, giving you more freedom, flexibility and less commute but it's not always easy, especially right now with potentially more family and distractions around you than usual, says Juliet Thomas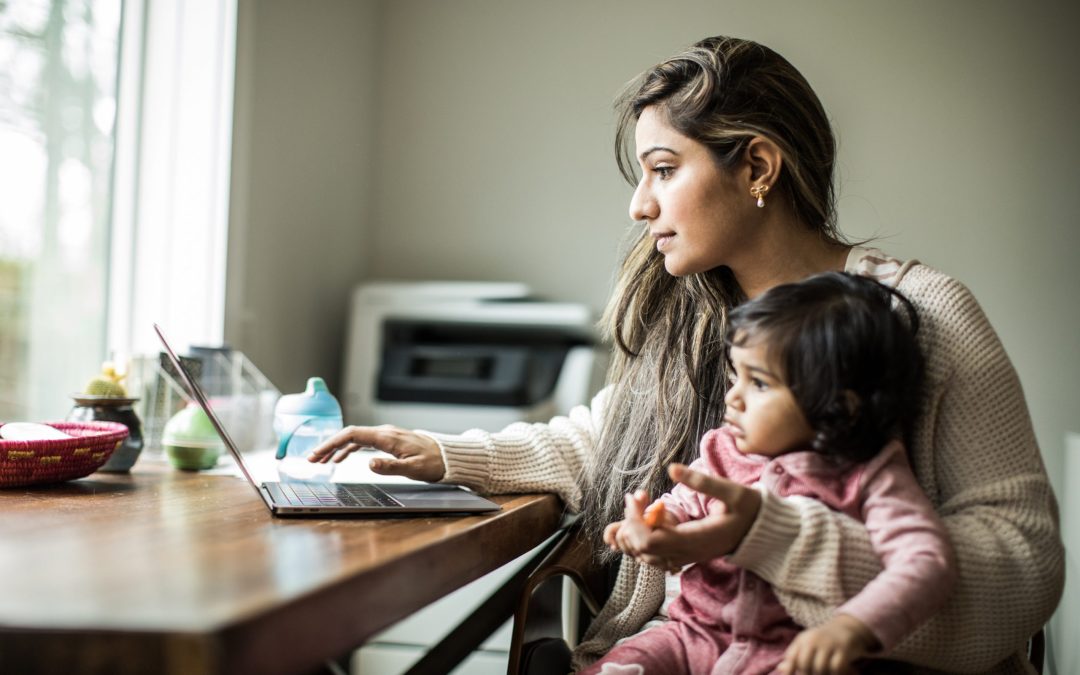 With more people working from home in the current climate, here are some simple steps to help you establish a harmonious working environment so you can then focus on the tasks in hand.
Please note that some of these options are to take on board once social distancing is over.
Finding your space
Making space in your home for you to work, away from household chores and distractions is key to effective working and feeling settled. If you don't have a spare room or office you can use, then seek out a corner in your home that appeals to you.
It could be a space in your hall, on the landing or even a converted shed in the garden, wherever you choose, make sure it is comfortable, warm, light, and preferably somewhere that fits a desk and a good supportive chair.
Then add personal touches so that the space becomes even more inviting such as your favourite books, pictures and stationery. The aim is to make it a space that you love to spend time in.
Setting your stall out
Working from home can sometimes mean that friends and family either call or just turn up at times when you are actually working because you're just 'at home', right?
This is why it is vital to set your stall out from the beginning and put clear boundaries in place so you're not working longer into the day than you wanted to.
You'll need their support, of course, so just let them know when the best time is to catch up.
Planning your time
Now you're all set up in a peaceful place, think about planning a weekly timetable. This isn't just appointments in your diary, it's about breaking down your working time into achievable chunks, that you can then satisfyingly tick off.
Decide when you are at your best – perhaps you are you a morning person or you focus better in the afternoons or evenings. Plan key tasks around when you are at your peak.
And don't forget about breaks and making the best use of them. Dr Chatterjee's bestselling, new book, 'Feel better in 5', is a brilliant way to build just 15 minutes into your day to refresh your mind, body and soul. At the very least, stretch and get away from your desk at regular intervals.
Adding a walk in the fresh air during the day and soaking up some vitamin D is also recommended to stay healthy, more alert for the afternoon and to help you sleep better at night.
Keeping connected
Working on your own can be a lonely experience and is why I created WOW Wednesdays, a local accountability group, to encourage people who work alone to get together, set personal goals, share success, expertise and ideas.
It's a simple thing to set up and can make all the difference having a support team cheering you on.
Another alternative is to join a flexible, shared working space where it feels more like a larger office environment, which may work better for you.
Added to this is the ever-growing online community, there has never been a more optimum time to find your tribe online. Here you can find a whole host of entrepreneurs who may have similar interests and often offer advice to help you grow your business.
Learning and dreaming on the job
When you are working alone and doing every aspect of your work, from admin to creating and all the things in-between, it can be easy to get lost in the busy-ness of your business.
Consider planning in time to work 'on' your business instead and take a day away from where you usually work to get a fresh perspective, away from emails and calls. Then you can spend time looking ahead and thinking about new directions you want to try or perhaps challenge yourself to re-train or upskill.
Future planning will help to sustain excitement and passion for your work and give you the space to explore what you would really love to do next.
Working from home or alone can be a hugely rewarding experience. By following these simple steps and creating a positive and inspiring environment that you love to work in, you give yourself the best chance of success for both you and your work to thrive.
My background
Juliet created The Curious Creative Club website to combine her creative passions of writing, art and photography, writing a weekly Blog to encourage people to live a more creative fulfilling life by embracing their curiosity to try new things.
She also teaches writing workshops, produces art cards, is the founder of Wow Wednesdays and is also one of Psychologies Real Eco panel members, testing environmentally friendly products for the magazine.
Find her on Instagram:
@thecuriouscreativeclub and @soothedbynature, her nature photography account
On Facebook: The Curious Creative Club
Image: Getty/iStock