What is permaculture?
Baffled by permaculture? Ellen Tout goes back to school to learn about the symbiosis permaculture strives for between nature and community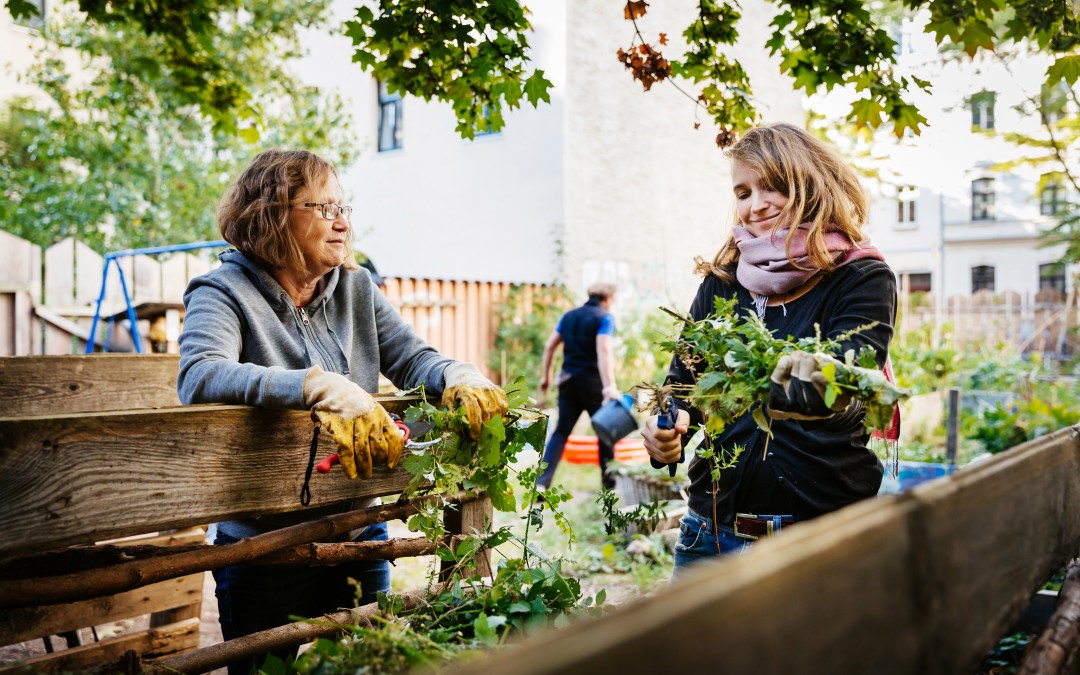 5 minute read
When I attended a workshop about permaculture, I expected to learn how to garden and grow veg in harmony with nature. I quickly realised that permaculture is about much more than gardening – it's a fresh way of thinking and interacting with nature and people. At its heart is sustainable living, and I love its message of use less, receive more, known as 'earth care, people care, future care'.
Socio and eco sense
That could mean living off-grid or being self-sufficient, but I was inspired by stories of communities woven together by permaculture. We heard from 'permys' who described how permaculture is used in disadvantaged or marginalised areas to unite people, provide food, raise eco awareness and support nature. Its principles are used in city gardens, eco arts projects, green businesses, growing schemes and forest schools. Sustainable living can seem unachievable or confusing – but the gist is easy: learn from nature to support people and the planet.
The first rule? Observe. I've just moved home and my impulse was to move things around and fill the garden with flowers. Permaculture asks us to sit back for a few months and take in what is already present. Where does the sun shine? Is there wildlife? Is the soil sandy or chalky? After observing, we can create spaces in harmony with wildlife. Forest gardening is one way of doing this: planting to mirror a forest, with trees, vines, shrubs and veg all growing, interconnected, in one spot – to create a mini ecosystem, even in the smallest of spaces.
We concluded by imagining what a permaculture-inspired cup of tea looks like – rethinking our brew to cut out plastic, travel emissions, pesticides and wasted water. The answer was simple, yet one I had overlooked… I went home and filled a windowsill box with mint, lemon balm, lavender and camomile cuttings. It now blooms in my kitchen, smells amazing and provides a fresh, sustainable cuppa – for two.
Nature's finest
Terra Perma: Living in perfect harmony
How does your garden grow?
This guide shares how to design a garden where plants are chosen for their beneficial effects on each other. Creating A Forest Garden by Martin Crawford (Green Books, £30)
Home tweet home
Give nature a safe and secure home with specially designed bird and wildlife boxes sold by the RSPB.
Read and reap
This book covers foraging, vegan recipes and growing your own food in a way that supports the planet. The Vegan Book Of Permaculture by Graham Burnett (Permanent Publications, £15.95)
Read more from Ellen on her eco journey in the magazine each month and follow @Ellen_Tout
Image: Getty