Try a luxury relaxing break in Thailand
Resorts in Thailand are plentiful but not many stand out from the crowd like The Sarojin, as Amerley Ollennu discovered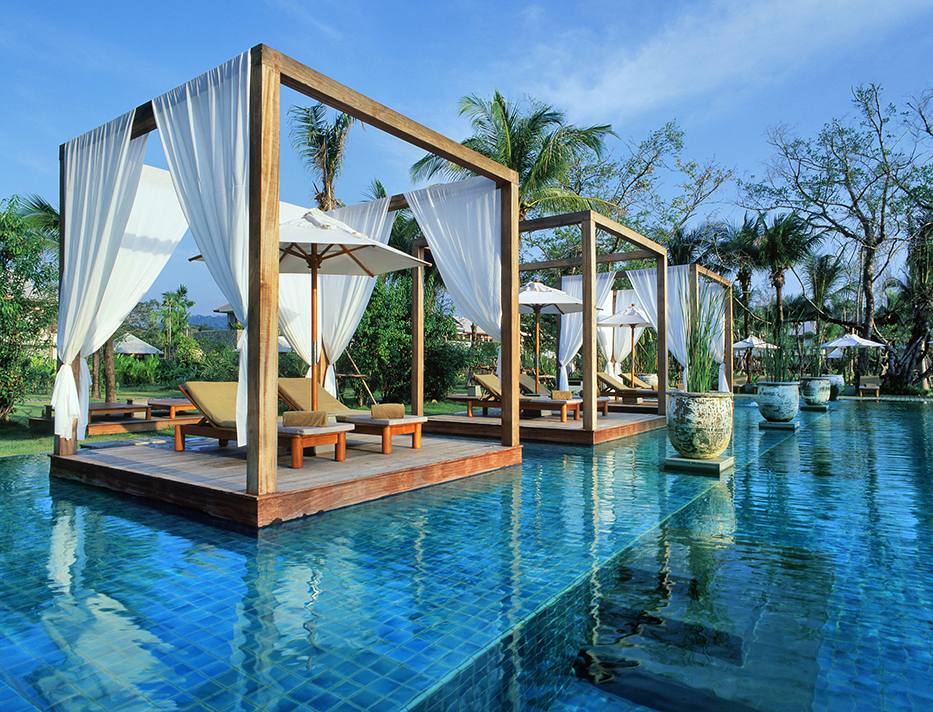 The Sarojin, located in Khao Lak, Phang Nga province, Thailand, was everything I imagined an intimate Thai hotel resort to be. Surrounded by 10 acres of tropical garden and looking out towards 11km of tranquil private beach – all white sand and azure blue sea.
There for the afternoon, I sampled the delicious Thai cusine at Edge the hotels beach restaurant – the best I had tasted during my week long stay travelling in and around Phuket. Green curry – and red for that matter – Pad Thai, Pomelo salad and local prawns washed down with fresh coconut water eaten while my toes nestled in the sand.
After lunch I headed to the pool to read, soak up some sun, and let my meal digest. The pool area is both stunning and incredibly quiet you can literally hear nature all around you – from the ocean to the trees in the wind and the birds in the sky. Young children aren't permitted to stay at the hotel, which helped with the relaxed, peaceful factor of the resort.
Post-relaxation I headed for more, by placing myself in the hands of the skilled therapists at the Pathways spa, a secluded haven that is beautifully fused into the natural surroundings, and whose open air treatment pavillions look out through a coconut grove and beyond that the Andaman Sea.
Pathways blends together the ancient physical and spiritual healing of spa, creating an almost sacred harmony for physical and spiritual nourishment. Massage in Thailand is described as an act of "Metta", this is a Sanskrit Buddhist term used for an act of "loving kindness". Thais believe all acts should be done with this feeling of "Metta". The ancient and sacred belief of "Metta" gives life to the very heart of Pathways.
For centuries, Thai people and monks have used the natural healing properties of local herbs, trees, flowers and fruits to purify and rejuvenate their bodies and minds. The journey to purification of the spirit is achieved by combining these rich earthy ingredients into secret remedies passed down from generation to generation.
Pathways works to preserve some of these traditions from the Ancient Kingdom of Thailand in a luxurious selection of natural body treatments combining the healing properties of natural local ingredients with "Metta" to enhance your feeling of wellness.
The essential oils used in treatments at Pathways are all made in Thailand and are 100% natural. Each oil has a sesame seed and sunflower oil at its base due to their natural healing properties. One is then able to instictivly choose the oil one needs at the time of treatment by smelling each oil individually and opting for the one they are most drawn to.
Kob Koon – Thank you. A blend of plai & ylang ylang – used to calm nervousness
Jai Yen – Calm Heart. A blend of mint & eucalyptus – used to alleviate feelings of bodily sluggishness and to give a feeling of refreshment
Choke Dee – Good Luck. A blend of ylang ylang, bergamot and geranium – used to create a romantic feeling
Jai Dee – Kindness. A blend of lemongrass, lavender and sandalwood – used to help alleviate stress-related conditions.
After my huge lunch it was no suprise I went for the Calm Heart blend, which was used during my Faa Fairt 90-minute Massage (the spa's signature treatment). The full body massage was performed by two therapists working together in rhythmic harmony over my whole body. A unique blend of different massage styles: Thai, Swedish, Balinese, Shiatsu, Hawaiian were used for what can only be described as the ultimate in sensory indulgence.
I floated off the bed post-treatment and have yet to experience such a level of relaxation again.
Rooms at The Sarojin start from £116 based on accommodation in a luxurious Garden Residence, including all-day à la carte breakfast with sparkling wine served for two people. EVA Air offers direct flights to Thailand from London Heathrow, with return airfares from £550 per person.