How to make your workplace more eco-friendly
Ellen Tout helps a reader create a more eco-friendly workplace, encourage colleagues to follow suit – and tell the boss being green in your office is a money-saving, team-building exercise too!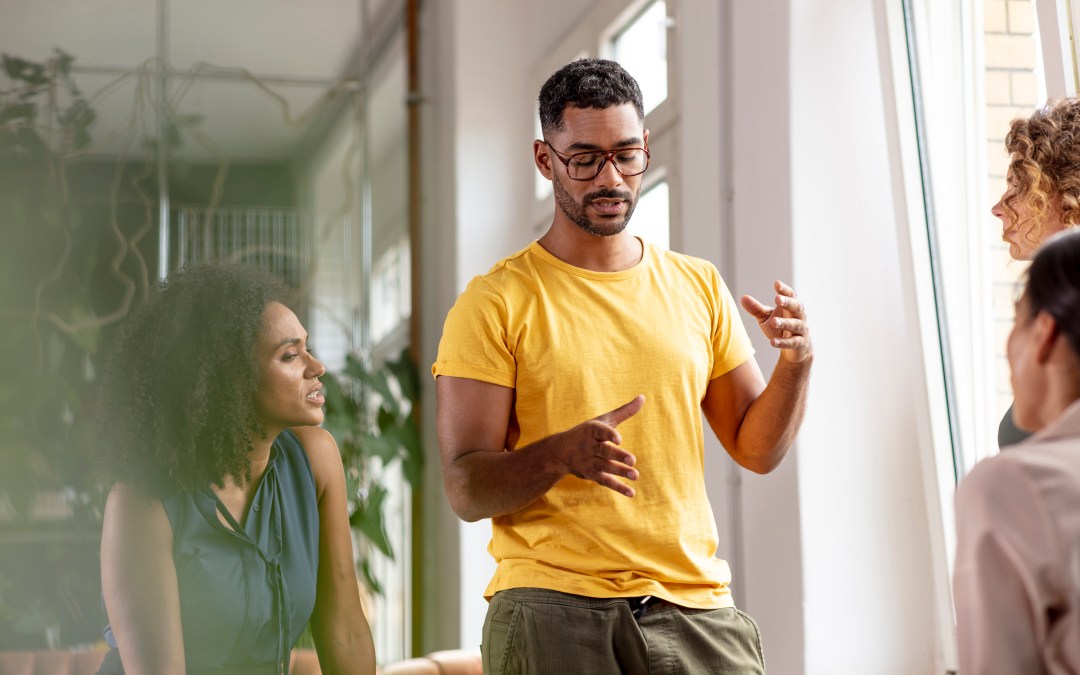 Globally, 71 per cent of greenhouse gas emissions are created by just 100 companies. That is shocking but, as businesses start to wake up to the importance of sustainability, there's lots we can do to help in our working lives. Employers can join schemes such as WWF Green Office, 1% For The Planet and The Planet Mark. The latter is a sustainability certification programme, but firms don't have to be perfect just yet – it's an opportunity to meet like-minded professionals and learn together. The Psychologies team is working towards it too.
Why being green is good for business
If your boss is not yet proactive, highlight how sustainability is good for business. Brands that create social value gain a greater market share and attract a better workforce. It's also likely that your customers want to see efforts to save the environment. Could these be a marketing tool, or even help the company save money?
Energy usage is the biggest way offices add to the climate crisis. Suggest energy-efficient bulbs and, if you use air conditioning, encourage people to close doors. Could meetings be held via video to avoid unnecessary travel? And could printed handouts be shared via email or on-screen? You could also suggest veggie snacks at meetings. Are all lights and screens turned off at night? And ask your IT team to activate power-saving mode on all machines. As individuals, you could also close programmes while they're not in use, dim your screens and replace screensavers with standby mode – all of which save power (and money).
Reducing waste in offices
Is office waste an issue? Advocate recycling of printer cartridges, double-sided printing (if at all) and the use of recycled paper. Ask for recycling bins, including for plastic and to compost coffee grounds. Could disposable cups be ditched, and plastic milk containers replaced with glass bottles?
One of the biggest challenges is changing attitudes. If you bring your lunch in reusable containers, for example, could you use that as a conversation starter? Maybe you could run a green advice workshop or invite a guest speaker? Informative posters around the office might inspire others. Creative ideas, such as a cycle-to-work scheme, clothes swap or car sharing all make sustainability more accessible and fun. Get as many of your colleagues engaged as possible in being green – it's more effective when we do something together, even imperfectly, than when only a few people do it perfectly. Good luck!
Eco living advice
Order Ellen's book, The Complete Book of Vegan Compleating: An A–Z of Zero-Waste Eating For the Mindful Vegan, now! It's full of waste-free recipes, tips and ideas to help you reduce waste and make the most of every ingredient.
Stay in touch and follow Eco Living Editor @Ellen_Tout on Twitter and on Instagram follow Ellen @ellen_tout and for Ellen's waste-free compleating food ideas, follow @compleatly_vegan
For more eco living ideas, see psychologies.co.uk/real-eco
Images: Getty and Leanne Bracey.