Top 5 best eco-friendly and vegan soap bars
As part of our Real Eco Awards, Ellen Tout selects the five best vegan, natural and plastic-free soap bars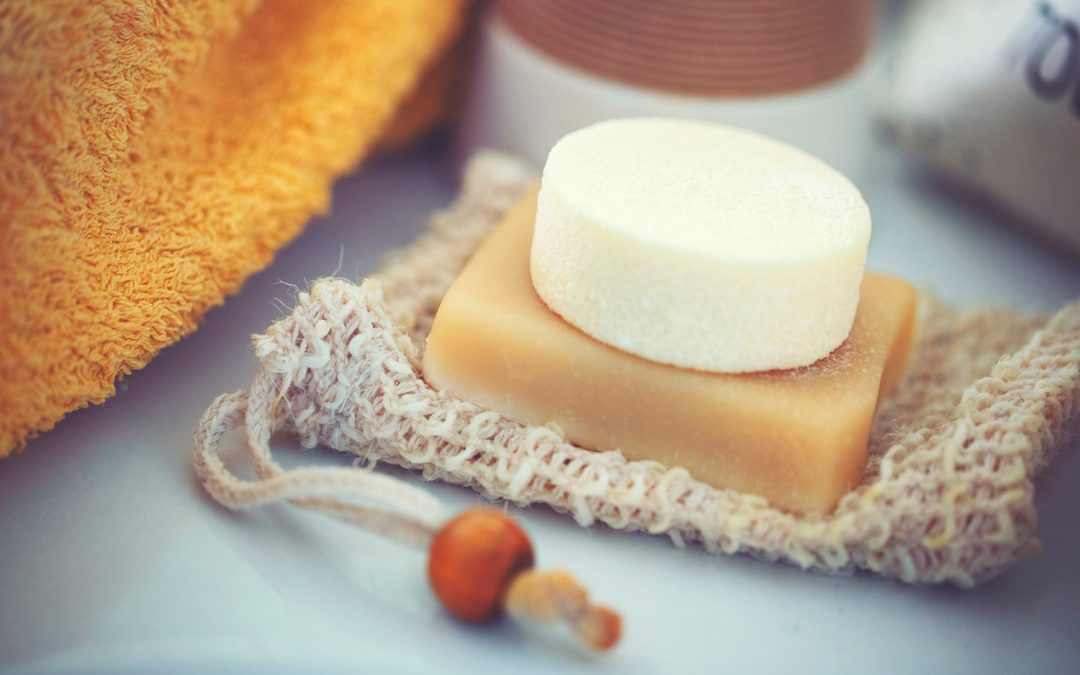 We all want to avoid plastic and making the switch to using a soap bar rather than shower gel is a great way to make your bathroom more eco-friendly. Many soaps now also offer specialised bars, like facial soaps, shampoo bars and those for specific skin types.
These eco-friendly soap bars are all vegan, cruelty free and natural. Each is packaged without plastic and in a sustainable way. Some of the soap bars, like our Readers' Choice Friendly Soap, are also free from palm oil and SLS. However other bars, like our Eco Champion Weleda, have gone above and beyond to source sustainable palm oil.
Each soap bar has been researched and approved by our Eco Living Editor, Ellen Tout, and meets our strict Real Eco criteria. The soap bars have then been tried and tested by our brilliant panel of 25 readers.
Eco Champion: Weleda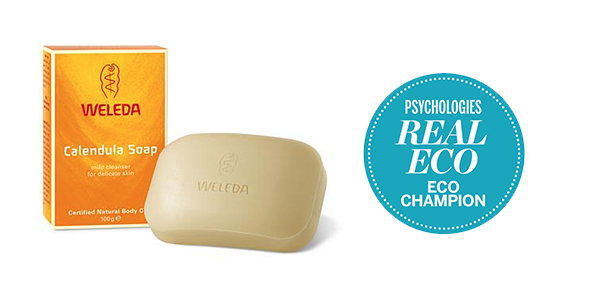 Made from 100% organic plant oils, the Weleda Calendula soap bar is vegan-friendly and produced using Weleda's own biodynamic calendula. The soap bar is packaged in FSC and recycled, plastic-free packaging and smells amazing. Although this bar contains palm oil, it is organic and meets stringent UEBT 'Sourcing with Respect' certification standards. Weleda is a member of the Forum for Sustainable Palm Oil (FONAP) and has been a pioneer in sustainable sourcing. Weleda's soap bar wins our Eco Champion award for its honesty and real commitment to sustainability throughout the business.
Reader's verdict: "I found the soap to be really gentle on my skin, it felt fresh and cleansing. I have been avoiding soaps for a while as I have mild flare ups of eczema, but this was light, smelled lovely and did not dry out my face like other soaps tend to. My two-year-old also really enjoyed using it in her bath!" Holly
Buy it: weleda.co.uk
Readers' Choice: Friendly Soap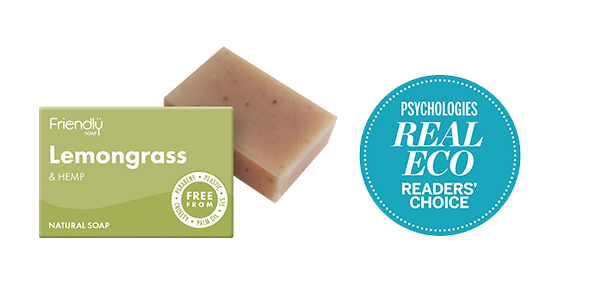 Our panel of reader testers loved Friendly Soap's Lemongrass and Hemp soap bar. All products are certified Cruelty Free, vegan-friendly and free from palm oil, SLS, plastic and parabens. Made in Yorkshire, the soap biodegrades after use and comes in a range of scents. All packaging is recycled, recyclable and plastic-free. Friendly Soap also makes shaving bars, shampoo bars, cleansing bars and more. Friendly through and through!
Readers' verdict: "I love the simplicity of a soap bar. I travel lots so shoving the soap into a container makes hand luggage so much easier and the smell is simply lush!" Nikki
Readers' verdict: "I really love the smell and texture. I have been using it on my face and body. It's lovely to use and didn't leave my skin feeling dry. The price is reasonable. I would buy and recommend it." Vera
Buy it: friendlysoap.co.uk
Best Value: The Little Soap Company's Eco Warrior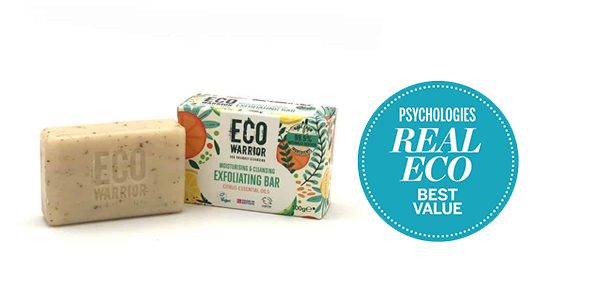 The new Eco Warrior range from The Little Soap Company is brilliant and really affordable. The soaps are vegan, natural, certified Cruelty Free, free from SLS and biodegrade after use. The packaging is plastic-free and recyclable. Made in the UK, the different scents are all lovely and we particularly love the Exfoliating Citrus Bar. Whilst these soap bars do contain palm oil, it is RSPO certified sustainable.
Reader's verdict: "At the risk of sounding like a fan girl, I loved the soaps! I received a selection box and the cleansers were our favourite. They are lovely and literally leave you squeaky clean. The shaving soap is so moisturising, and I didn't need to oil afterwards." Kat
Buy it: littlesoapcompany.co.uk
Real Eco: Wild Sage + Co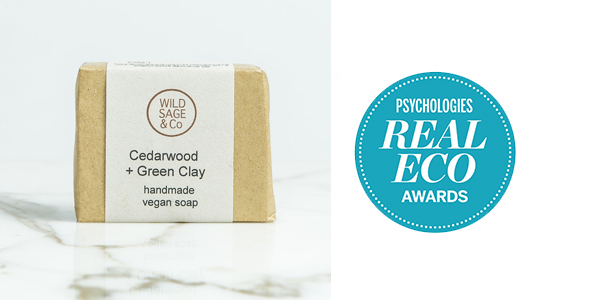 A family run business, Wild Sage + Co makes cold pressed soaps and natural skincare. The business aims to reduce waste where possible and the soap's packaging is plastic-free. All products are handmade, natural and cruelty free. We tested the Cedarwood and Green Clay soap bar, which is free from palm oil, SLS and parabens.
Reader's verdict: "The soap smells good and leaves the skin feeling soft and fresh. It holds its shape over use and doesn't become sticky or mushy like some soaps. This is a nice product for your face and body and has no unnecessary packaging." Emma
Buy it: wild-sage.co.uk
Real Eco: Bean & Boy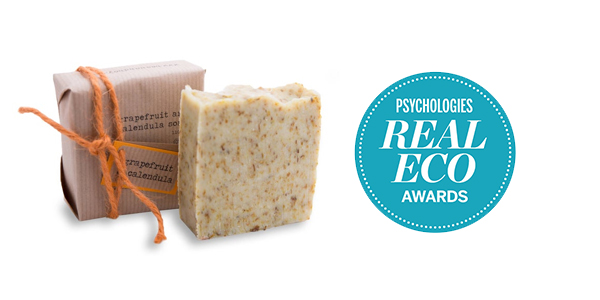 Bean & Boy's soaps are traditionally made and cold pressed. We tested the Grapefruit and Calendula 'Happy' soap, which is vegan-friendly, cruelty free and natural. The soap bar contains pure essential oils and responsibly sourced palm oil. It is free from SLS and parabens and packaged with the environment in mind. The business aims to be as responsible as possible and where possible harvests rainwater and uses green energy.
Reader's verdict: "The soap smelled really nice but not overpowering – very natural and uplifting. I liked that it doesn't turn into mush in the shower and keeps its shape. The calendula seeds work well as a bit of exfoliation. It left my skin feeling clean but not dry. The packaging was good too – simple and small." Juliet
Buy it: beanandboy.com
Try shower tablets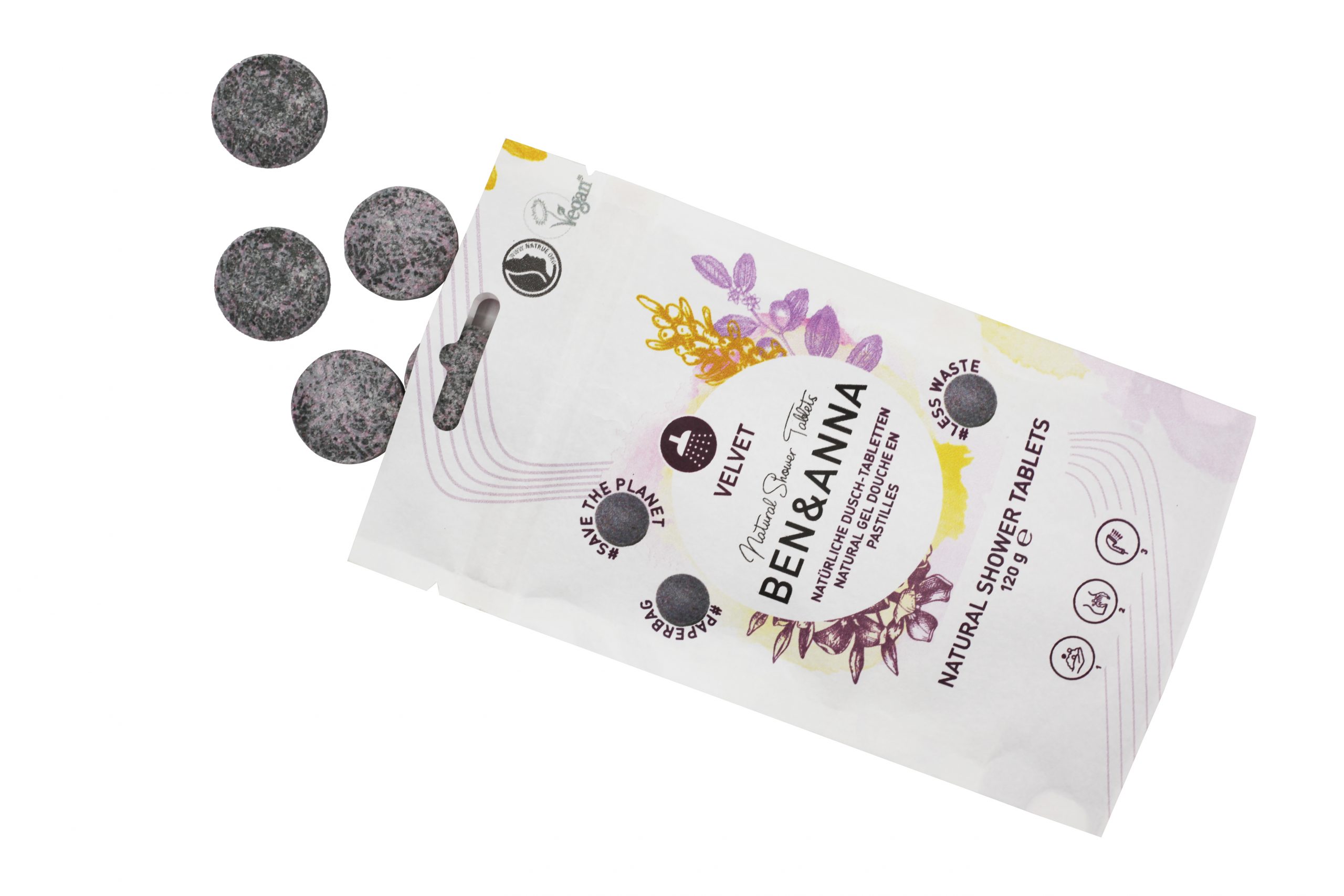 New from the brilliant Ben & Anna, these shower tablets are a natural and simple alternative to shower gel or soap – especially great for travel or every day use. They smell lovely and last for a few washes each.
Shower Tablets £11.95 (24 tablets per pack)
Psychologies Real Eco Awards
Each Real Eco product is carefully researched and scrutinised by Ellen, before testing with our honest panel of 25 green queen readers to be rated and approved. Learn more, here.
Follow #PsychologiesRealEco and @Ellen_Tout
Main image: Getty/iStock