Top 5 best eco-friendly and plastic-free deodorants
As part of our Real Eco Awards, Ellen Tout selects the five best natural, vegan and eco-conscious deodorants that really work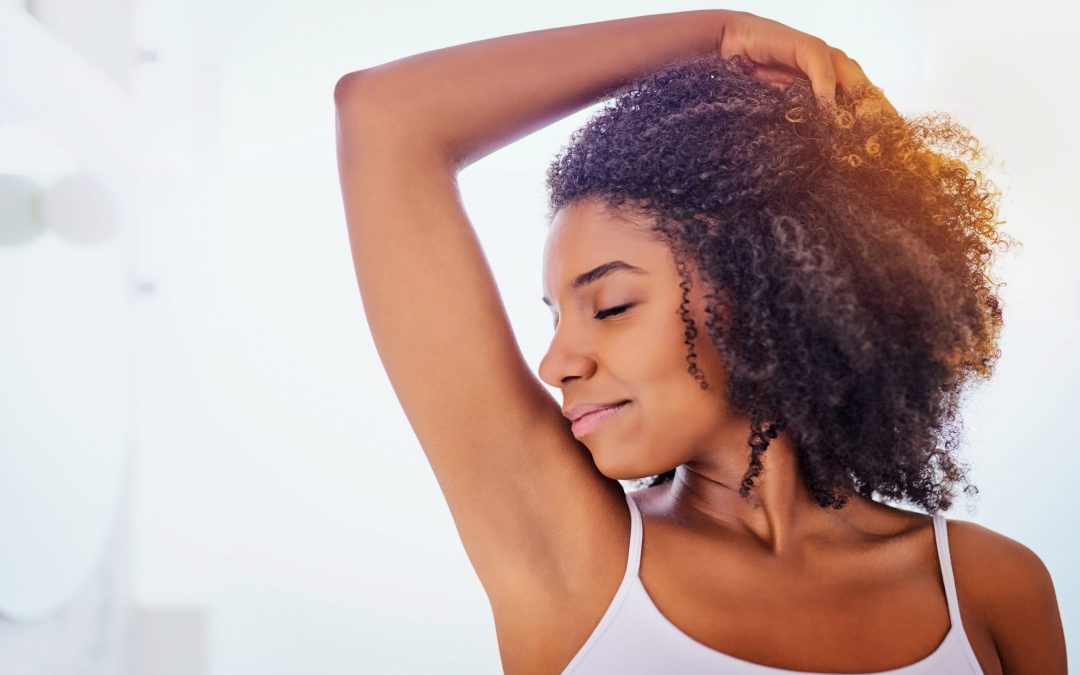 I'm proud to share our top five, tried-and-tested Real Eco deodorants. When I first started using natural deo, I was sceptical but quickly amazed by the results. They work in harmony with your body to neutralise bacteria and are kinder to the planet and your skin.
Here are five that I really trust. These winning brands are all natural, prioritise eco-friendly values, create minimal waste, are vegan, cruelty-free and free from palm oil. And that makes perfect scents! Ellen, Psychologies Eco Living Editor
Our Eco Champion: Fit Pit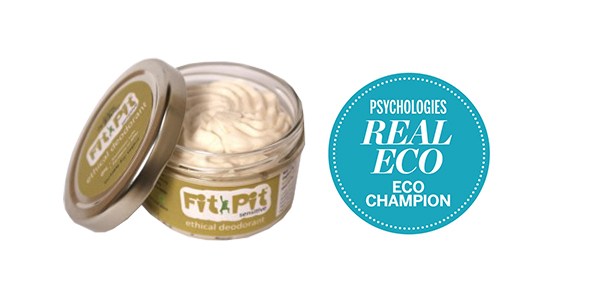 Our top-scoring eco deodorant is created by green sisters Eve Carnall and Suzanne Loudwill. Handmade in small batches in the UK, it's free from aluminium salts, parabens, BPAs, palm oil and petrochemicals. It's organic, vegan, plastic-free and delivered in reclaimed packaging.
Reader's verdict: "It smells good, a little goes a long way and it is surprisingly effective!" Emma
Buy it: Fit Pit Ethical Deodorant, £10, thegreenwoman.co.uk
Readers' Choice: Pit Putty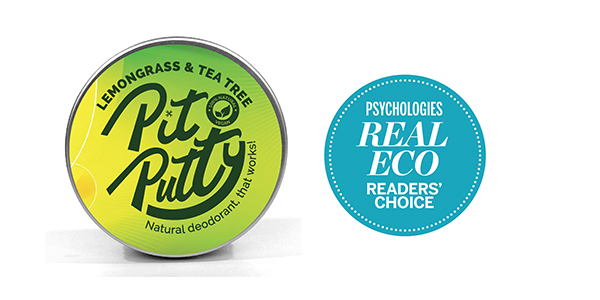 Our readers loved the scent of this natural deodorant and crowned it their favourite. Made in the UK by couple Luke and Laura Baldwin, it is vegan and free from harmful chemicals, aluminium oxides and preservatives. The tin is also reusable or recyclable.
Reader's verdict: "It really does work: I tested with a long walk, yoga and running!" Vee
Buy it: Lemongrass Natural Deodorant, £11, pitputty.eu
Real Eco: Ben & Anna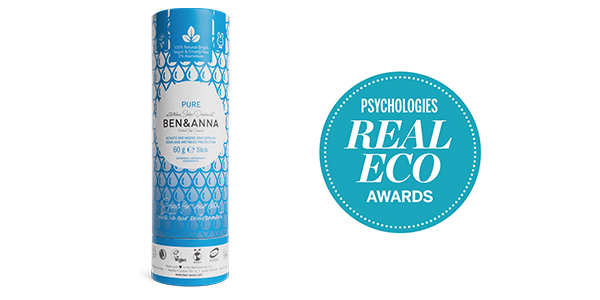 Ben & Anna's deodorant ticks all the boxes. It's vegan, cruelty-free, plastic-free, 100 per cent natural and easy to apply. The founders also actively support ocean cleaning with One Earth – One Ocean. Available in various scents, the Pure stick is great for sensitive skin.
Reader's verdict: "I really liked the look of this product, and the smell: not too strong and it reminded me of a spa." Juliet
Buy it: Pure Natural Soda Deodorant, £9.95, benandanna.uk
Real Eco: Pure Chimp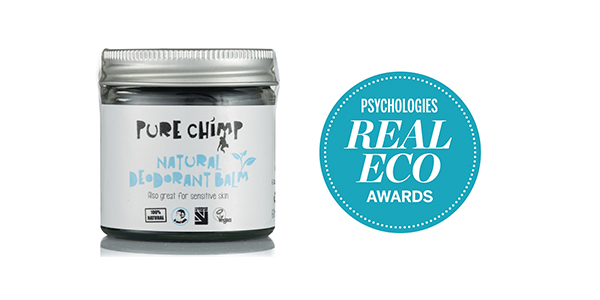 This cheeky deodorant helps support the work of Save the Chimps and the brand is a member of the 1% For The Planet scheme. It is natural, handmade in the UK, palm oil-free, vegan, and is sold in a glass jar. It's definitely worth going bananas for!
Reader's verdict: "I love the smell of the balm – it smells like banana sweets. It's the nicest smelling deodorant I've ever tried. The feel of the balm is nice on the skin and although it goes on grey, it works into the skin well leaving no colour." Katherine
Buy it: Natural Deodorant Balm, £9.95, purechimp.com
Real Eco: The Natural Deodorant Co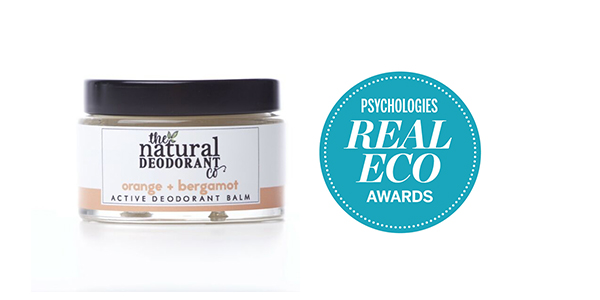 The Natural Deodorant Co recently removed all plastic from its large 55g jars. The range is vegan-friendly, free from palm oil and certified cruelty-free. It also contains no aluminium, alcohol or mineral oils.
Reader's verdict: "A little goes a long way, even after a workout." Nootan
Buy it: Orange + Bergamot Active Balm, £11, naturaldeoco.com
Psychologies Real Eco Awards
Each Real Eco product is carefully researched and scrutinised by Ellen, before testing with our honest panel of 25 green queen readers to be rated and approved. Learn more, here.
Follow #PsychologiesRealEco and @Ellen_Tout
(Image: Getty)