The light and dark side of colourism
Ditch lightening products for brightening and skintone-evening solutions, says columnist Dija Ayodele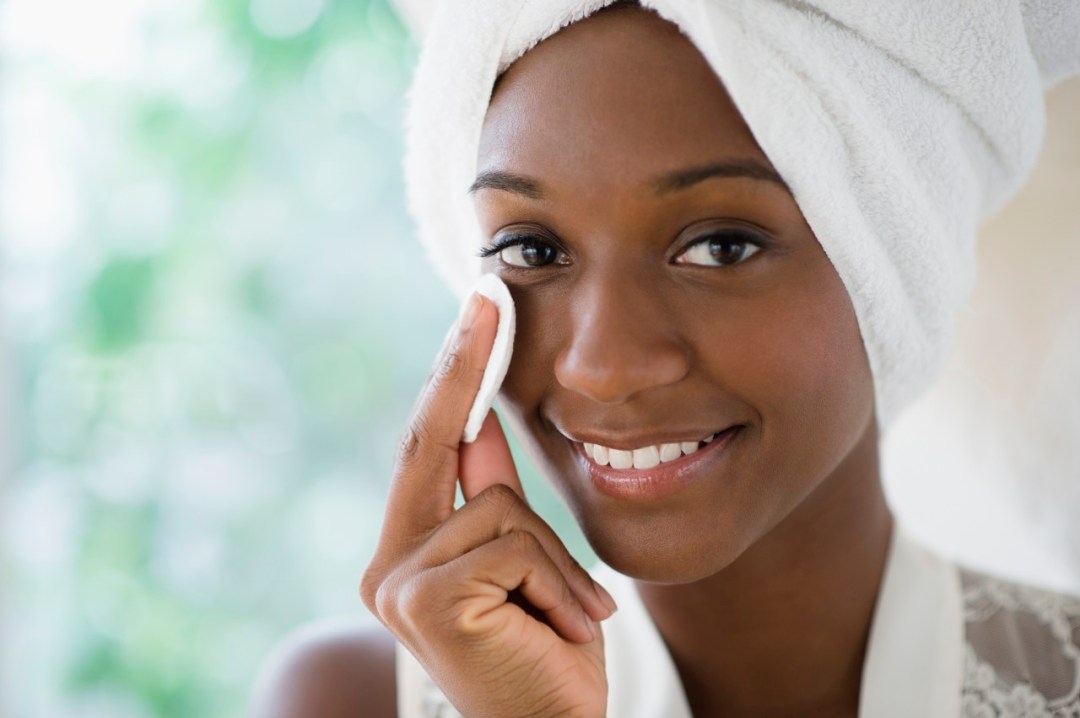 Until my daughter was referred to as a 'cute high yellow' baby I never acknowledged colourism. Shade and colour just don't exist in my world. I'm not confused or naive, I just don't go around examining the intricacies of black skin.
Making sure my foundation blends with my skin tone is the only attention shade and colour get in my life.
Beauty products that use the word 'white' in their product names don't help in the fight against colourism. As a facialist I know these products are not intended to change your colour, for starters they don't have enough active ingredients, but a headline-grabbing name sends out an irresponsible message and pushes vulnerable people into dangerous practices like skin bleaching.
That said, there is nothing wrong with trying to achieve a more even skin tone.
I know all about dark marks on skin, especially on my face. Sometimes it's like being on a never-ending hamster wheel trying to eradicate the tell-tale signs of where a spot once set up shop.
Because of higher levels of melanin, women of colour are more likely to suffer from hyper pigmentation issues due to melanin cells that go into overdrive to protect the skin when it suffers trauma.
I've found it's best to be proactive when trying to achieve an even skin tone. Prevention is better than cure, so using a brightening cleanser daily helps to keep skin clear. Yours Truly Organics Take it Away Cleanser, £22, with added vitamin C keeps my oily combination complexion bright and radiant. The founder, Kelita Bignall, is a black woman, who has also suffered from uneven skin tone in the past, so she understands the struggle and wanted to make products that provide a solution.
Dr. Andrew Weil for Origins Mega-Bright Dark Spot Correcting Night Mask, £48, is also a worthy home investment that's done a great job at quickly fading the dark spots on my cheeks. It uses the prized herb Rosa Roxburghii, a powerful type of skin-brightening vitamin C and Japanese Ume, renowned for minimising dark spots. The same goes for Sunday Riley Good Genes Treatment Serum, £85, which refines skin for a more even complexion using lactic acid and prickly pear extract to exfoliate dead and discoloured cells. It's so important for women of colour not to miss the trick with exfoliation. Without it, our skin has the tendency to appear lacklustre and even more uneven in tone. Friends ask if I've had work done. It's that effective!
Talking about getting work done, skin peels are the way forward and are safe for women of colour who want faster and more comprehensive results. Let's face it, if skin discolouration is your bugbear the last thing you want is to spend six months trying to clear up one spot! I've just tried CosMedix Pomegranate Exfoliator Peel, £70, designed to correct superficial skin concerns quickly using Lactic Acid and Resveratol to naturally exfoliate. It takes a few weeks for the full results but I find it impressive that already I can see my skin is clearer only after a couple of days.
I've also added Cosmedix Pure C Mixing Crystals, £46.11, to my arsenal. It's 100 per cent readily absorbed pure vitamin C that can be added to any product to brighten the skin and boost your skins ability to resist sun damage.
With all these beauty buys up my sleeve, I see no need to do anything other than embrace the beautiful skin tone I was born with.
Photograph: JGI/Jamie Grill/Blend Images/Corbis