Spa Special 2014: The BodyHoliday, St Lucia
In this year's Spa Special, we've purposefully sought destinations that work to heal, nurture and balance body, mind and spirit. We hope you enjoy them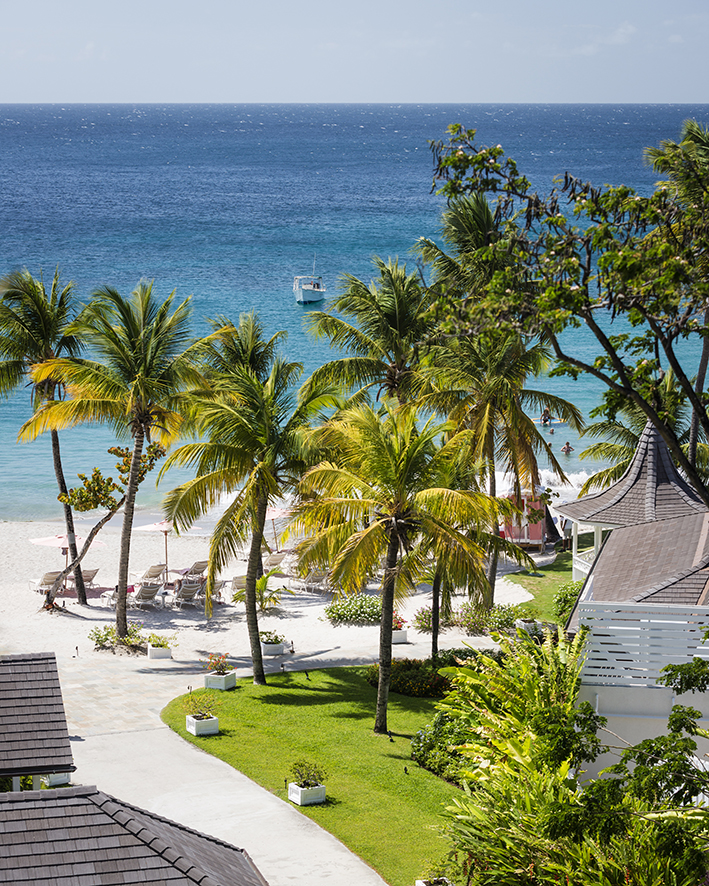 'Give us your body and we will give you back your mind,' promises the BodyHoliday, St Lucia – just what I needed after turning 29 and going through a period of unusual personal stress – thanks to all the impossible goals I'd set myself, which I'd always believed I'd achieve before turning 30. So, yes please, give me my mind back.
I arrived expecting it to be like a bootcamp, which is what I thought I needed (further pressure and punishment). It couldn't have been more different. Yes, I had a timetable of sorts, but it was up to me how I filled it. Daily inclusive treatments from anti-ageing facials to traditional Ayurvedic rituals at the spectacular hilltop spa were not to be missed, and the rest of your days could be spent on the beach, at a yoga class or hiking the Piton Mountains. With three restaurants on-site, there's also plenty of choice when it comes to food, and healthy options are clearly marked on every menu and buffet – you can also see a nutritionist if you feel like you need more guidance.
The resort is situated on the north-west tip of St Lucia, sitting on Cariblue's crescent beach, surrounded by 42 acres of lush tropical gardens. There is an air of friendliness and warmth from staff and fellow guests. The hotel promotes a sociable environment, from weekly movie nights and group sunset cruises to a dedicated 'solo' table at mealtimes, which made forging new friendships easy. I arrived during Jive June (there's also September Solos and Octoba Yoga), which offered guests the opportunity to learn to foxtrot, jive, tango and cha-cha. I tried a couple of the classes and they were enjoyable, all-ability affairs with fantastic teachers, highlighting the resort's unique fun and relaxed attitude towards health and fitness.
With so much on offer, it's up to you whether you want to dip your toes in or fully submerge yourself. My hunger to try new things like dance, archery (I'm a natural, apparently), and to take advantage of the pro tennis coaching meant that nothing was a chore. As I had more fun, I realised I'd been taking life a tad too seriously and when the end of the trip came, I was on my way to acquiring a calmer, lighter state of mind.
Kuoni (01306 747008, kuoni.co.uk) offers 7 nights all-inclusive at the five-star BodyHoliday, St Lucia, in a luxury room, including flights with British Airways from Gatwick with group transfers. Prices for June 2014 are from £1,930pp, based on two sharing. To book, quote reference: 'CL0046'.
Words: Amerley Ollennu