Recipes: Nadiya Hussain's heart-healthy salmon -with a salsa verde kick!
Gather friends and family for a festive feast to remember with this wonderful centre-of-the-table type dish, a whole side of salmon baked with a punchy salsa verde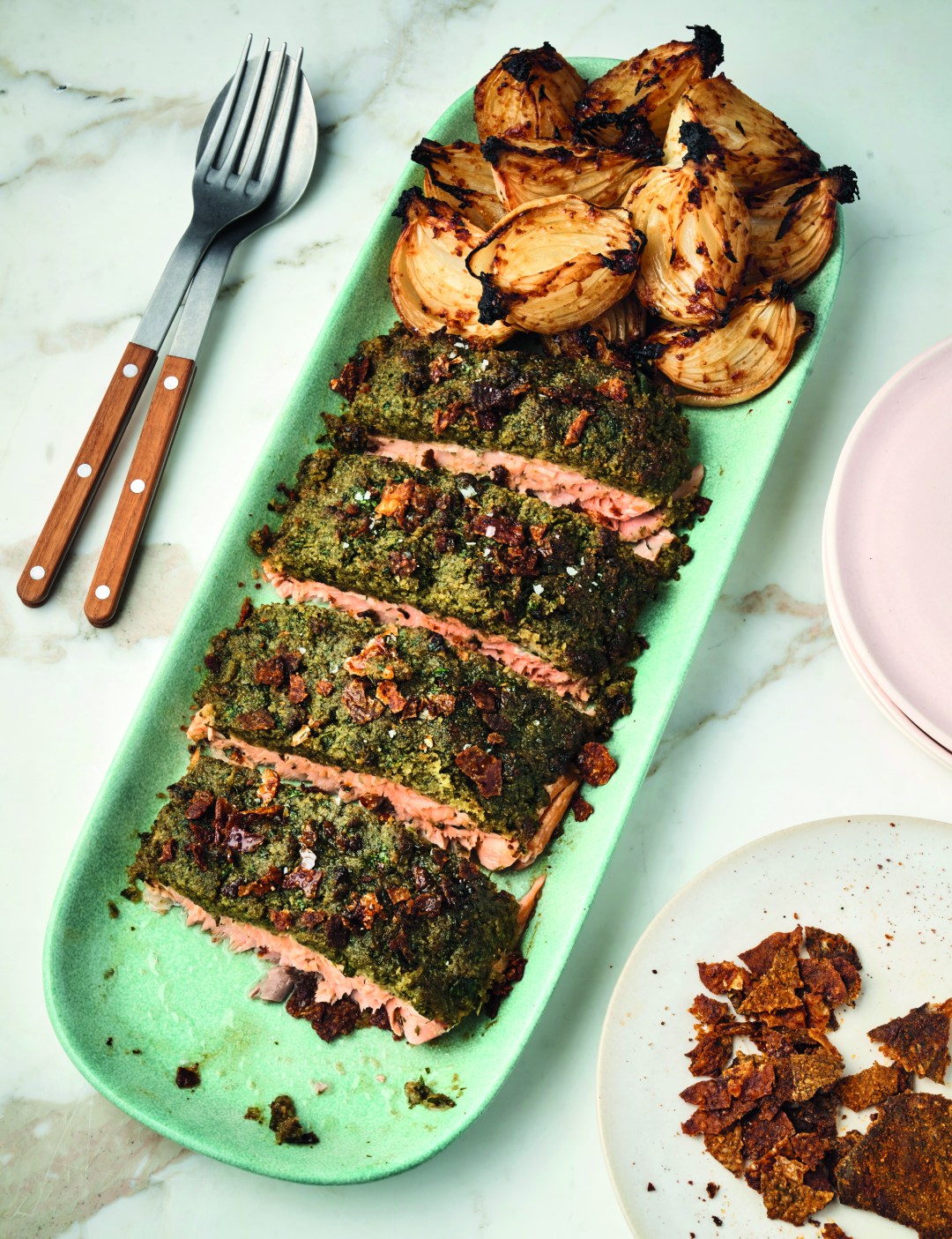 Serves 6-8
Serve this showstopping dish with onion wedges cooked gently in a medley of simple flavoursome miso and ghee, and the crispy salmon skin crumbled on top. Nothing wasted, everything used, and stunning to look at and eat.
For the onions:
* 6 onions, peeled and halved, intact at the root
* 2 tbsp ghee, melted
* 3 tbsp miso paste
* ½ tsp salt
For the crispy skin:
* 1.5kg side of salmon, scaled and pin-boned (ask your fishmonger to separate the flesh and skin for you)
* 2 tbsp cornflour
* 1 tbsp paprika
* ½ tsp salt
For the salsa verde:
* 100g ghee (no need to melt it as it will be whizzed in the food processor)
* 2 tbsp balsamic vinegar
* 95g tin of sardines, in oil
* 40g capers
* 3 cloves of garlic
* ½ tsp salt
* 2 x 30g packs of fresh parsley
* 100g panko breadcrumbs
Nadiya's Fast Flavours (Penguin Michael Joseph, £22) is out now.
Photograph: Chris Terry