Recipes: Warm yourself with soups, broths and breads from Rachel Allen's new book
A humble bowl of soup is always a comfort, whether nursing a cold or a broken heart. Rachel Allen, a food writer and teacher at Ballymaloe Cookery School, shares her gratifying recipes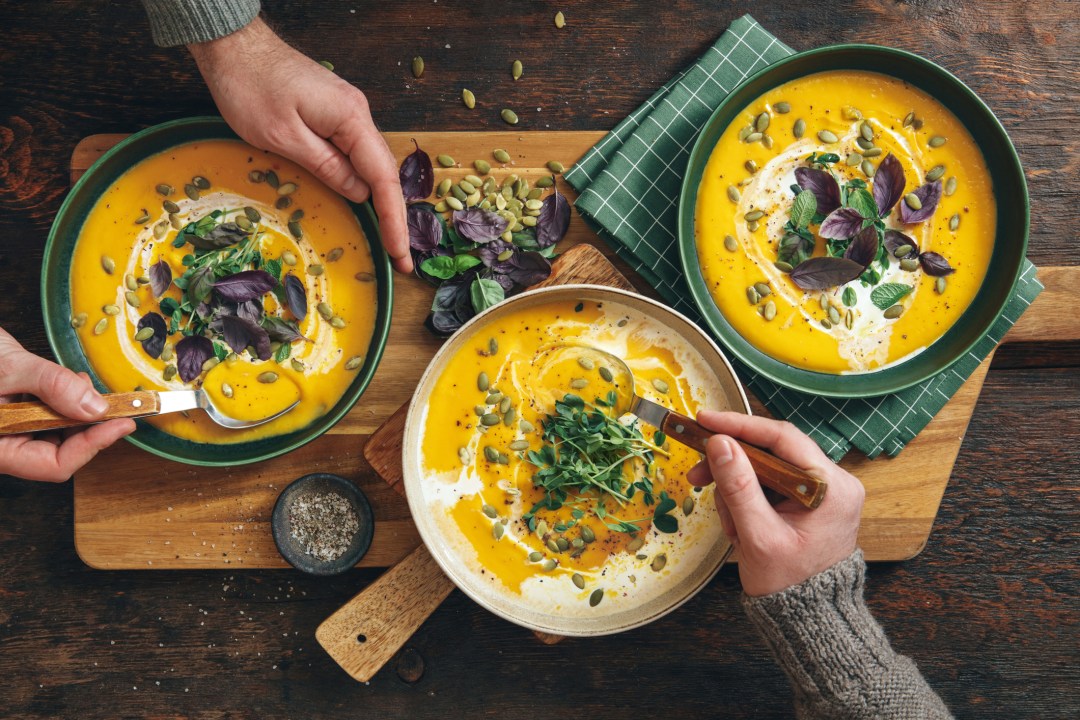 Cauliflower, Cashew and Coriander Soup
Serves 6
This smooth and creamy golden bowl of goodness gets its silky texture from cashew nuts and its soothing anti-inflammatory qualities from the yellow turmeric. Serve on its own, or with toasted cashews scattered over the top.
* 1 cauliflower head
* 3 tbsp extra virgin olive oil
* 1 large onion, chopped
* 4 large garlic cloves, chopped
* 100g cashews
* 1 tbsp ground turmeric
* ½ tsp freshly ground black pepper
* A few good pinches salt
* 1.1L vegetable or chicken stock
* 2 tbsp lemon juice
* 4 tbsp chopped coriander (leaves and fine stalks)
To serve: 20g cashews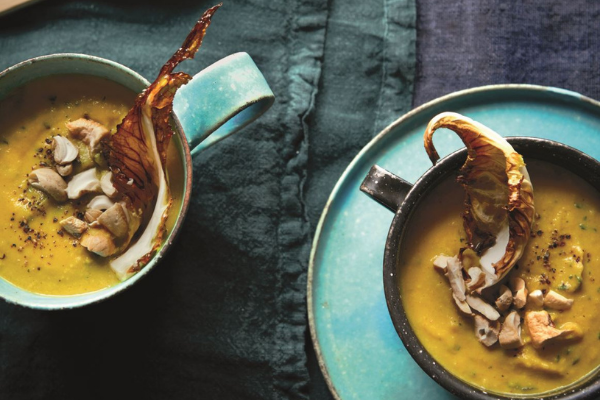 Pumpkin, Cheese and Rosemary Scones
Makes 9
Deliciously savoury and gorgeously light in texture, these scones are great served with a hearty bowl of soup. You can use any squash instead of pumpkin and, if you fancy, add lardons of crispy bacon or diced chorizo to the mix.
* 175g peeled and deseeded pumpkin (weight when peeled and deseeded)
* 1 tbsp olive oil
* 200g plain flour
* 1½ tsp baking powder
* Pinch of cayenne pepper
* 2 tsp finely chopped rosemary
* ½ tsp salt
* 50g finely grated cheese (Cheddar or a hard cheese such as Parmesan)
* 1 egg
* 100ml milk, plus 1 tbsp extra for brushing over the top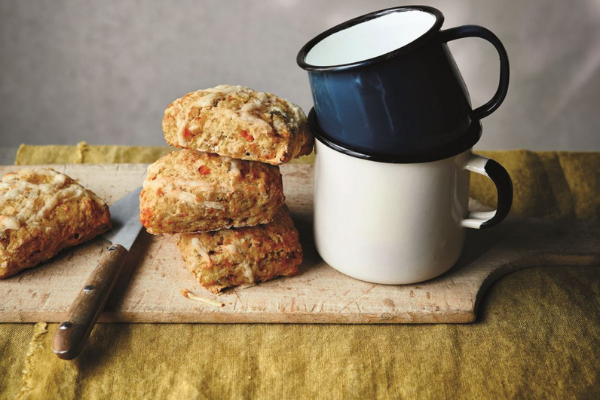 Roasted Parsnip, Garlic and Haricot Bean Soup with Sage
Serves 6
This is a supremely smooth and silky soup, topped with deliciously crisp fried sage leaves. The garlic cloves, when roasted in their skins, deliver a sweet but rounded depth of flavour that I adore. This is the perfect soup for a cold and blustery day.
* 3 medium or 2 large parsnips, peeled and cut into 2cm chunks
* 1 large onion, peeled and cut into 2cm chunks
* 6 very large, whole unpeeled garlic cloves
* 2 tbsp extra virgin olive oil
* Salt and freshly ground pepper
* 1 x 400g tin haricot beans
* 1L vegetable or chicken stock
* 1 tbsp chopped sage
To serve:
* 2 tbsp extra virgin olive oil
* Handful sage leaves
NB: If using dried beans, use 125g haricot or cannellini beans. Soak in water for at least 5 hours, then drain, cover with water and boil for 30-40 minutes, until tender.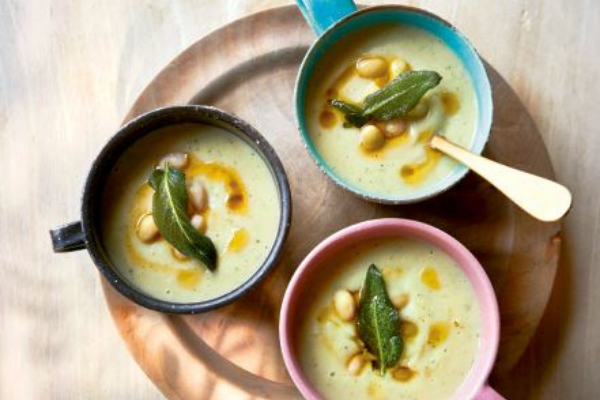 'Soup Broth Bread' by Rachel Allen (Penguin Michael Joseph, £22)
Photographs: Getty Images (main photo) and Maja Smend (recipe photos)