Mates escapes: magical break in the 'faraway tree'
This unique tree house experience allows you and your friends to get back to nature – but in luxury – in rural North Norfolk. Daisy Finer investigates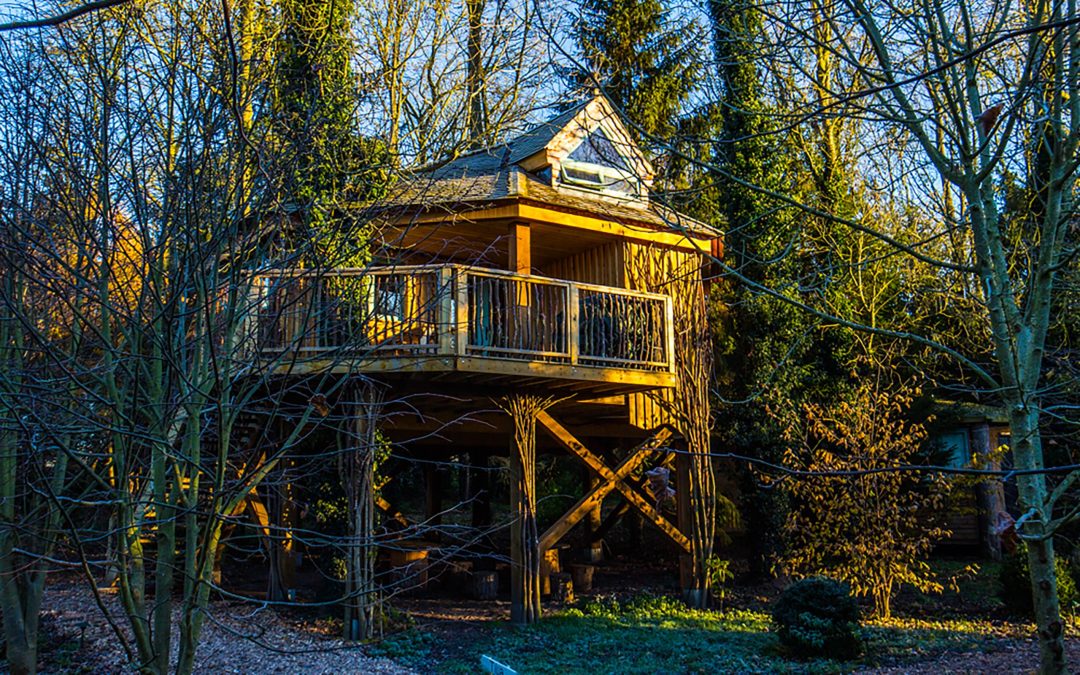 Set on 21 glorious acres in the grounds of a privately owned manor house, the six tree houses sleep up to six people each. Nestled in a protected valley, swelling up from the UK's cleanest chalk stream, West Lexham boasts floating water meadows, ancient trees, lakes and formal gardens, as well as a retreat centre – and it's truly an oasis of relaxation and calm.
The interiors of the tree houses are sumptuous – with beautiful reclaimed kitchens, bathrooms, log stoves and heating – yet the decor is quirky and eclectic: brightly coloured rugs and throws, and chairs and beds made out of branches. With tree limbs literally growing through the floor, it all feels rather magical – as if you've been transported to Harry Potter world for a sleepover at Ron Weasley's house, or you've woken up a hobbit in The Shire. Second breakfasts all round!
This part of Norfolk is a Site of Special Scientific Interest; an area of importance for wildlife and a rich habitat for birds. It's wonderful to wake up every morning to the choir of birdsong, and you can spend hours on your treetop balcony mindfully watching heron fish in the lake.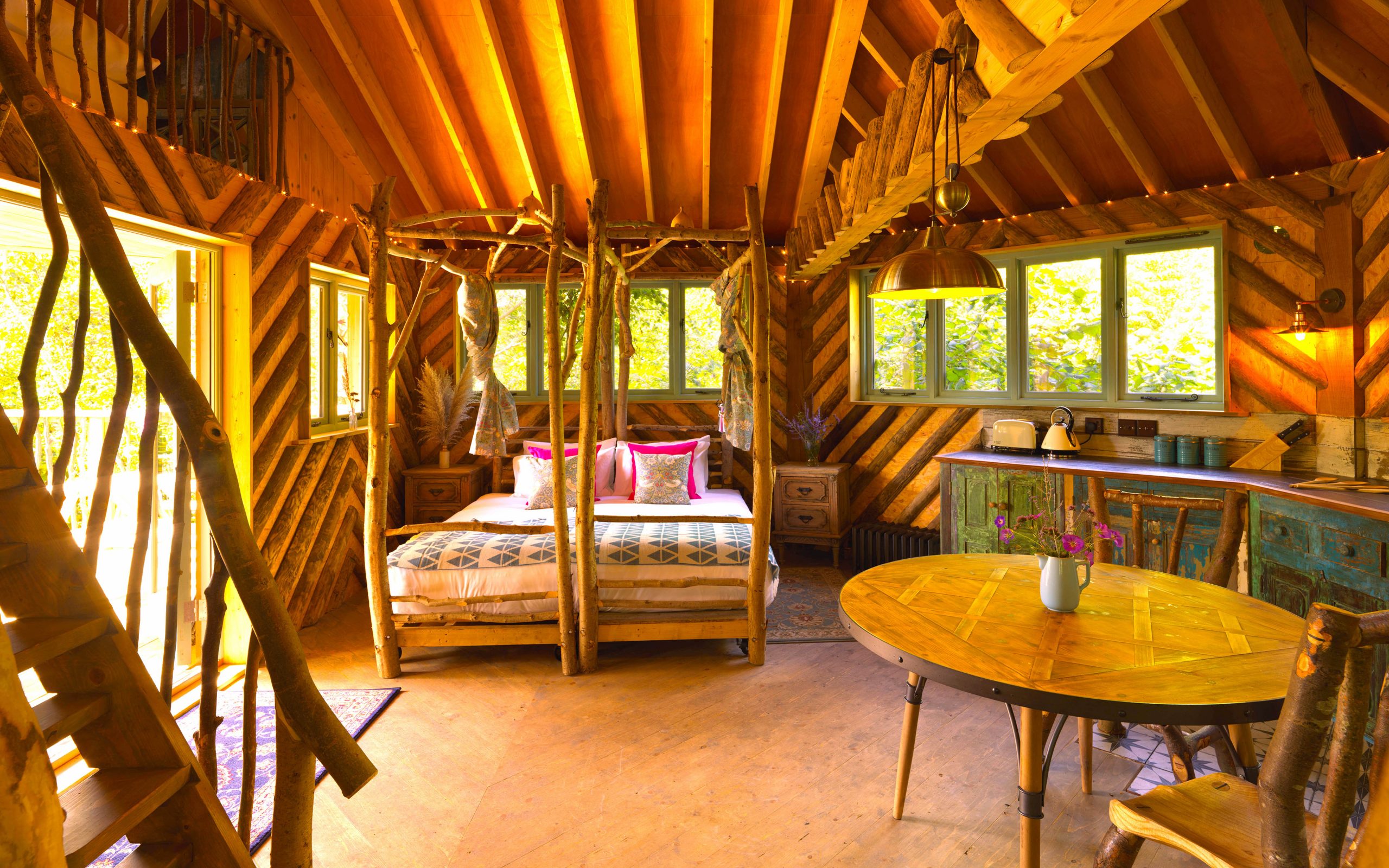 If you choose to be more sociable, then this is the perfect place to mingle. Devised and created by on-site owners, Ed and Izzy, who were involved in the layout of the hip Secret Garden Party festival series, West Lexham is designed with group get-togethers in mind. Communal fire pits draw you together to chew the cud and stargaze, and an outdoor kitchen and pizza oven tempt you to cook and chat together in the wild outdoors.
If you have a bigger group to invite, or a family wedding or big birthday to celebrate (the party venue accommodates 150 for dinner and dancing), you can hire the 'Village Hall and Cottages', which sleep 24, or the 'Barn and Courtyard', which sleep 28. Combine these with the tree houses and you can host 95 lucky people in this beautiful rural idyll. There are also bell tents for group glamping holidays.
With tennis courts, boating on the lake and Norfolk's breathtaking beaches only half an hour away, there are plenty of soul-enriching activities to try before you retreat to your tree house and snuggle down in a four-poster bed, hand-crafted out of green hazel.
West Lexham tree houses sleep up to six people; from £200 for two nights to £995 for five nights. westlexham.org