Just for the weekend: relax in Sardinia
Needing time-out from hectic schedules, Danielle Woodward treats herself to some much-needed R&R at Forte Village Sardinia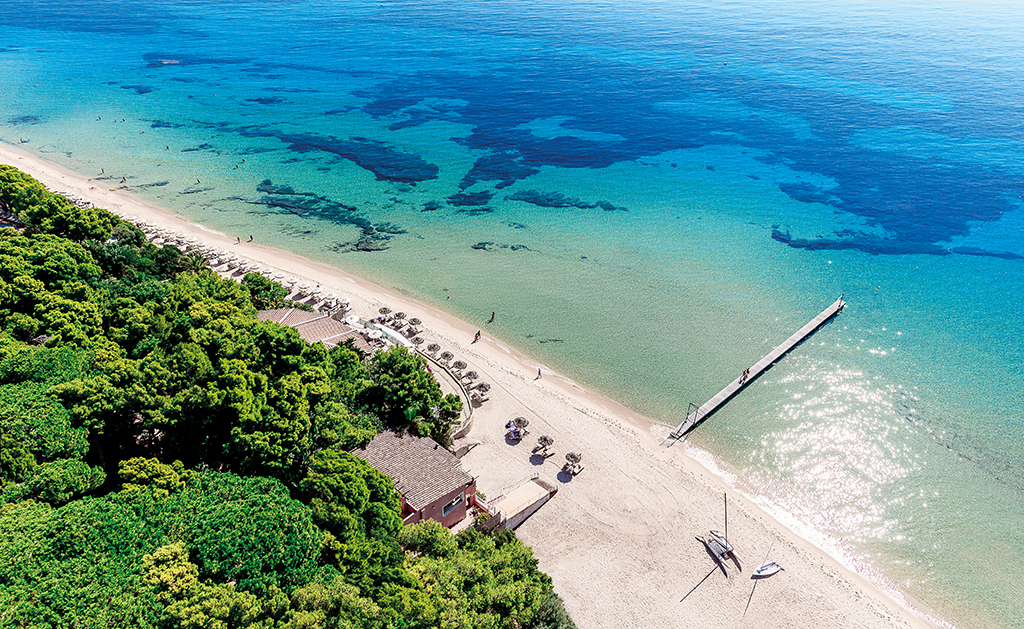 It's been a while since I took time out of my usual daily routine to step back and focus on my wellbeing. As a working mum of two, taking time for myself is usually towards the bottom of my to-do list, so when the chance to escape for a long weekend of relaxation at Forte Village Sardinia came up, I jumped at it.
Just under a three-hour flight and I was stepping off the plane into the balmy Sardinian air and exploring the resort as we walked from the entrance to our villa, butterflies dancing in front of our faces. A dinner of freshly caught fish, washed down with delicious Italian wine sitting outside on the balcony of one of the resort's restaurants, watching the sun set and listening to the hypnotic waves, I felt a million miles away from the hectic daily grind. A restful night's sleep later and I woke feeling more refreshed than I had in a long time.
After the delicious 'power breakfast' prepared by chef Alfons Schuhbeck in one of the resort's restaurants, I headed to the Aquaforte Spa for my first ever experience of Thalassotherapy. I worked my way through six pools of seawater; the first was filled with an unappealing brown, oily seawater (high in magnesium) but when I let my body float in it, it was relaxing, and good to know it was helping detoxify my skin. The pools gradually decreased in temperature and mineral level as I worked my way round, with the final one being my favourite as it was more like a 'normal' pool, with the added plus of an invigorating hydro-massage. I was then given the Salt and Honey exfoliating and moisturising treatment before being slathered with warm 'sea mud' and wrapped in cling film – odd but not unpleasant; it was a revelation to be able to just treat and heal myself.
I made the most of my free time and spent the rest of the weekend relaxing on the beautiful beach, doing yoga and Pilates and practising my limited Italian with the resort's friendly staff. I returned home feeling refreshed and rejuvenated and ready to face the busyness anew.
Forte Village Resort, Sardinia, has seven nights from £1,319 per person – saving up to £405 per couple when booked through Citalia (01293 731753, citalia.com). Price based on two adults sharing a superior bungalow at Hotel Bouganville on a half-board basis and includes return British Airways flights from London Gatwick to Cagliari and private transfers.