Don't write off a package holiday
Anita Chaudhuri didn't do package holidays – but a tempting Greek island changed her mind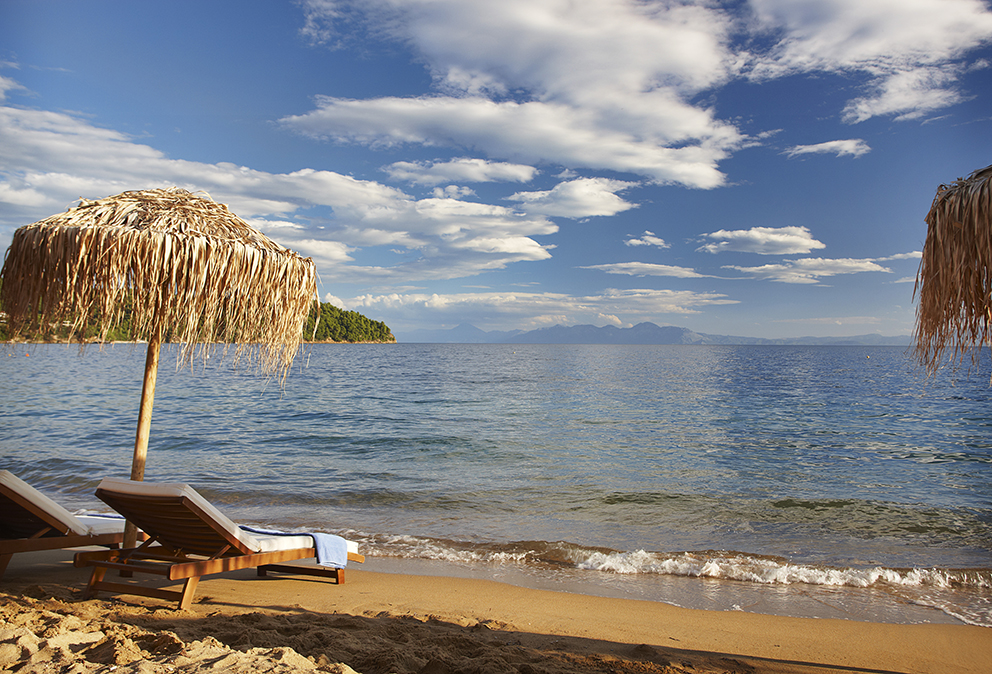 The prospect of visiting the Greek island of Skiathos initially filled me with excitement. The tiny island in the Northwest Aegean was the location for many of the iconic scenes in the film Mamma Mia, and I'm a former Abba fanatic. Plus, it was raining in London. The only snag was that it was a package tour, and I'm allergic to package holidays.
At Gatwick, there were long queues, but no more so than any airline in July, and the Thomas Cook staff kept spirits up. Many fellow travellers had been to Skiathos before and were full of helpful recommendations. After a breathtaking landing that feels like you're heading into the sea, we were whisked to our destination and just 30 minutes later, we were relaxing in our rooms.
The Skiathos Princess Hotel turns out to be a revelation. The minimalist decor, pretty flowers and quirky art feels more like a London boutique hotel than the identikit rooms I was expecting. We were greeted warmly by owners Vicky and Nikos Santikos, who run the hotel with the help of their children. First was a late lunch at Pr Ammos, the hotel restaurant on Agia Paraskevi beach. After mezze and freshly caught grilled barbuni (red mullet), washed down with a crisp local wine, it was time for a brief siesta on the private beach. Again, all my preconceptions turned to dust. Where were the stroppy guests marking out their territory with beach towels? Not staying here, that's for sure.
You could spend a happy week without ever leaving the hotel, what with its swimming pool, pristine spa with gorgeous Apivita products and wide choice of food from Italian and Greek to pan-Asian fusion. However, that would be a waste, so it was off to the old town to see the harbour where Pierce Brosnan raced Colin Firth, past the open-air cinema which only ever shows one film (guess which?), and then on to the Evangelistria Monastery on the island's highest mountain, where you can buy wine and olive oil made by the monks.
The Skiathos Princess has a magical atmosphere, but this isn't just down to the stunning location, decor or the immense breakfasts. Its soul is rooted neither in typical package tours nor snooty luxury, but in a family business whose owners exude a genuine interest in offering guests old-fashioned hospitality. Most of the 140 rooms boast a sea view, many have plunge pools or private gardens and there's a Little Seals club for kids which appeared to offer more than the usual soft-play option. Which is good, because I'm planning a return visit with my niece and nephew.
Lesson learned – in future, I will hold off on stereotypes before I try something new.
Thomas Cook Style offers 7 nights including breakfast at the five-star Skiathos Princess Hotel from £739pp, including flights and transfers. Visit thomascook.com