My first holiday as a new mum…
Sleep deprived and in much need of some 'me-time', Hollie Grant takes her first weekend away with her 6 month old daughter Freya, and discovers good food and nature as a remedy for the first few months of feeling housebound as a new mum...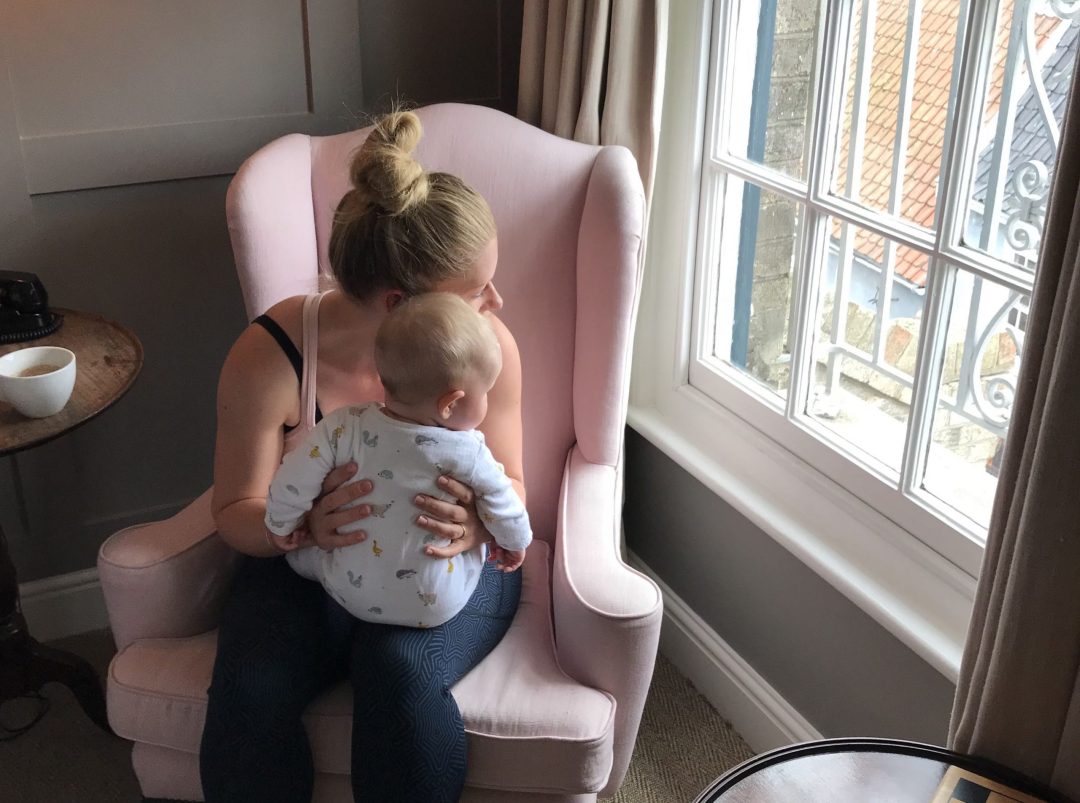 Since the birth of my daughter 6 months ago the thought of international travel seems far less appealing, and the lure of a weekend by the coast is more my cup of tea than ever. The Swan Hotel in Southwold have taken this concept and run with it, helping you plan the most perfect of trips showcasing the best that stunning Southwold has to offer. A bountiful lunch hamper on the beach, a gentle river cruise along the River Blyth, an informative Adnam's brewery tour with a few welcome beer tasters, and meandering along the picturesque streets of Southwold is a truly relaxing way to spend a long weekend in the UK, even if you are a member of the 'team no sleep' right now.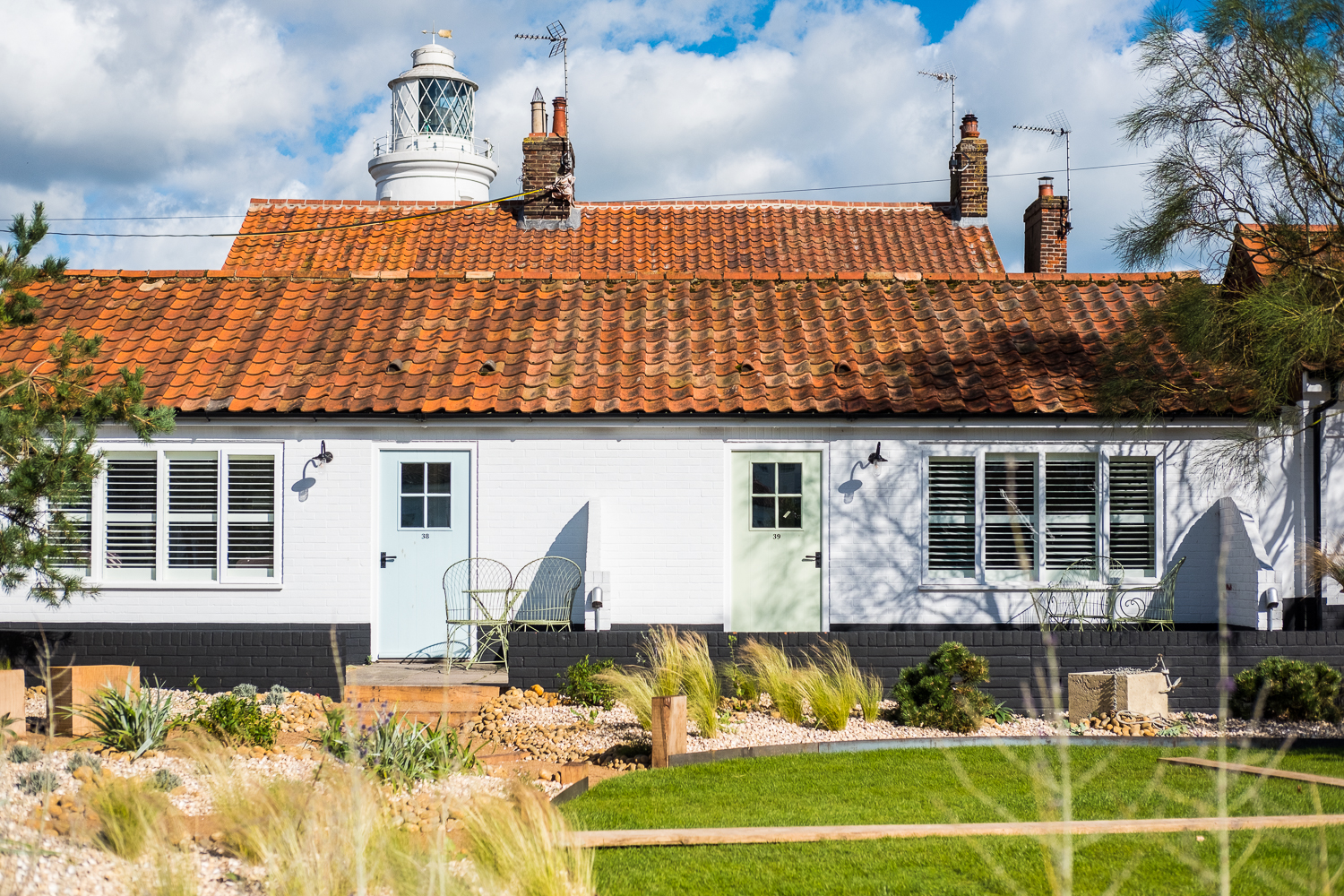 After an eventful car journey with Freya (numerous nappy changes and feed stops were involved) we were welcomed to The Swan Hotel by undoubtedly the most helpful, and conscientious staff I've ever met. What I need right now is someone to be my brain, to plan my days for me so I can use what limited brain capacity I have left to focus on keeping my baby fed and well! The staff at The Swan were all of these things and more. The Swan, a mix of Georgian charm, nautical nods and copper accents inspired by the brewery next door, has had a recent refurbishment which whilst feeling elegant, does not feel too grown up to welcome little ones. Upon arriving it just felt so relaxed and 'right'.
The hotel have created numerous 'activity packages' for you to experience during your stay based on your hobbies and tastes, and again, it helps take all of the thinking and planning out of your trip. We had activities planned as a family, as well as activities alone (freedom!) which gave us both the break from each other that we needed. I spent an hour nodding off during a blissful facial and stretched and sighed my way through a much needed 1:1 yoga session, whilst my husband was a very willing participant in a tour of the Adnam's brewery and distillery next door. Two hours later he emerged a very happy man, if not a little glazy eyed.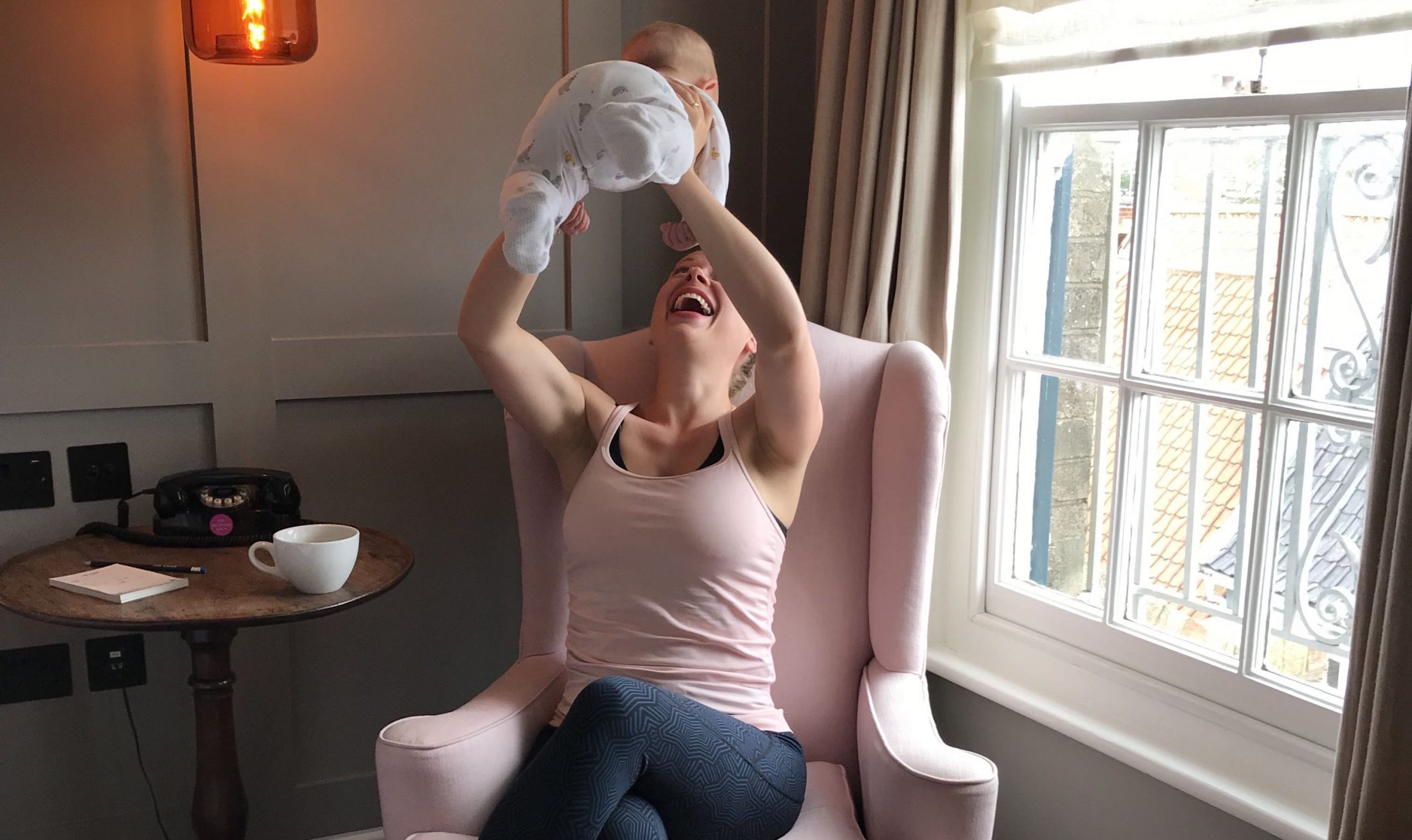 Southwold itself is a mix of independent, quirky shops and locally owned chains including some fantastic vintage shops, and a whole Joules shop dedicated to the cutest children's clothes! Weekends away have sure changed a bit since having a baby. Sadly, no longer do we get to raid the mini-bar and stay up late! But, our room was absolutely massive, meaning we weren't tiptoeing around a sleeping baby. With a lounge area and spacious bathroom I felt I could get more 'me time' than when at home (and not disturb her precious naps).
In the afternoon our butler walked us down to the beach, bringing with them a picnic hamper, deck chairs, picnic blanket and towels. The hamper of rare beef and horseradish sandwiches, salmon and samphire salad, scones, chocolate brownies and a selection of Adnam's drinks was more than enough for two, and they were conscientious enough to include some non-alcoholic drinks as they knew I was breastfeeding.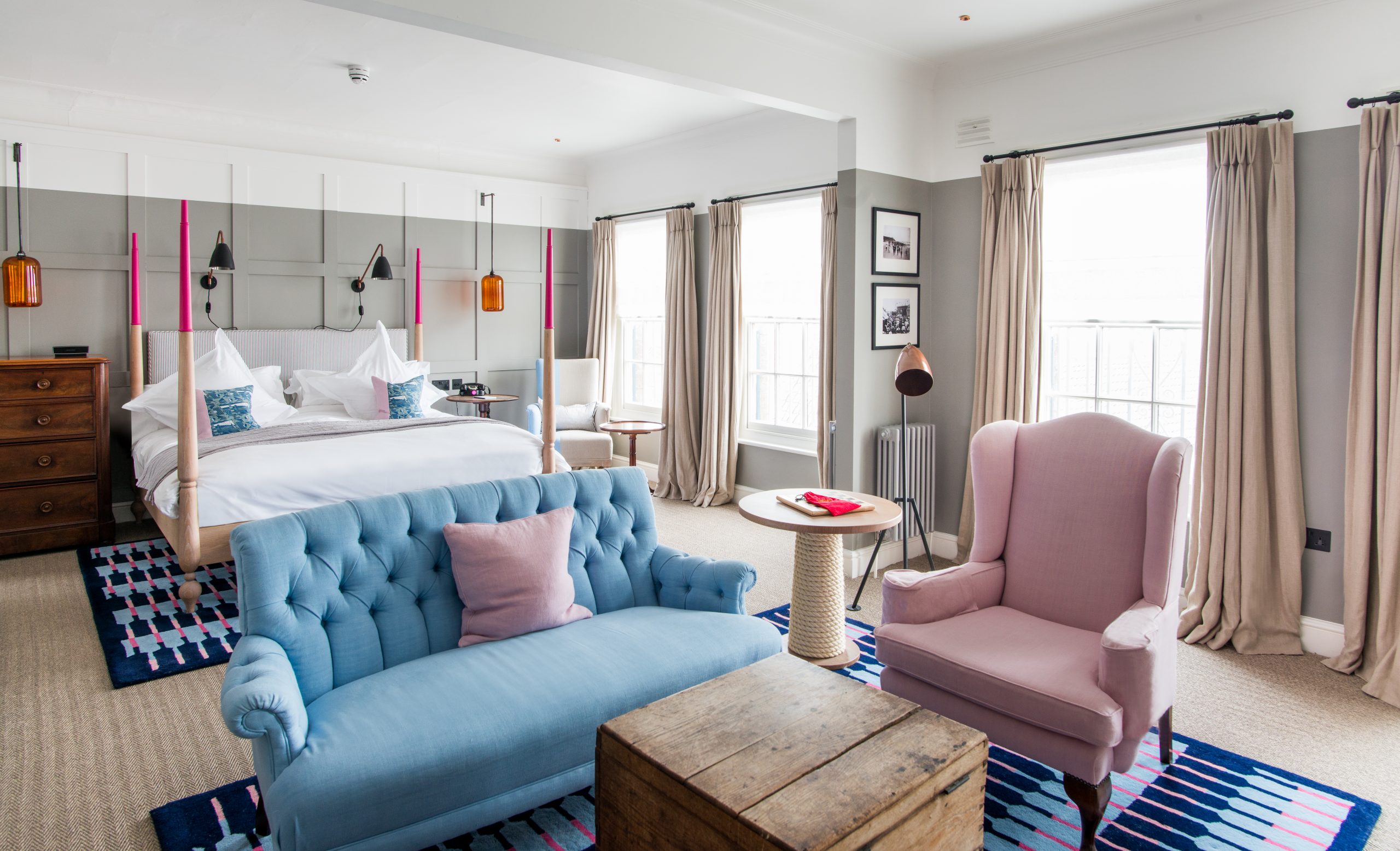 In the evening you almost had to tear me away from our room. Date nights are a thing of the past in our household so the fact that our baby monitor stretched to the hotel's restaurant 'The Still Room' meant we could enjoy a rare romantic meal without any rushing home or distractions. The menu puts locally sourced ingredients at the forefront and my starter of pickled trout, watermelon sorbet and chilli puree was to die for. As would be expected from a hotel owned by a brewery, the drinks list was extensive with sections for low ABV and no ABV highlighting their attention to detail. For those drinking I would highly recommend 'The Great Fire', the hotels take on the Espresso Martini which was divine!
One of the things about being a new parent is that it can be particularly easy to feel housebound at times. That's why getting into nature during this trip was so valuable to us! As part of the 'Active Exploration' package on offer at the hotel, the next day we made the short journey to Southwold harbour, which is absolutely charming, to board our river cruise with owner Marcus at 'Coastal Voyager'. The cruise along the River Blyth was calm enough that Freya stayed fast asleep in her papoose, while we happily spotted Egrets, Kestrels and a friendly Seal. It was relaxation at its finest and exactly what we needed to blow away the early morning wake up cobwebs!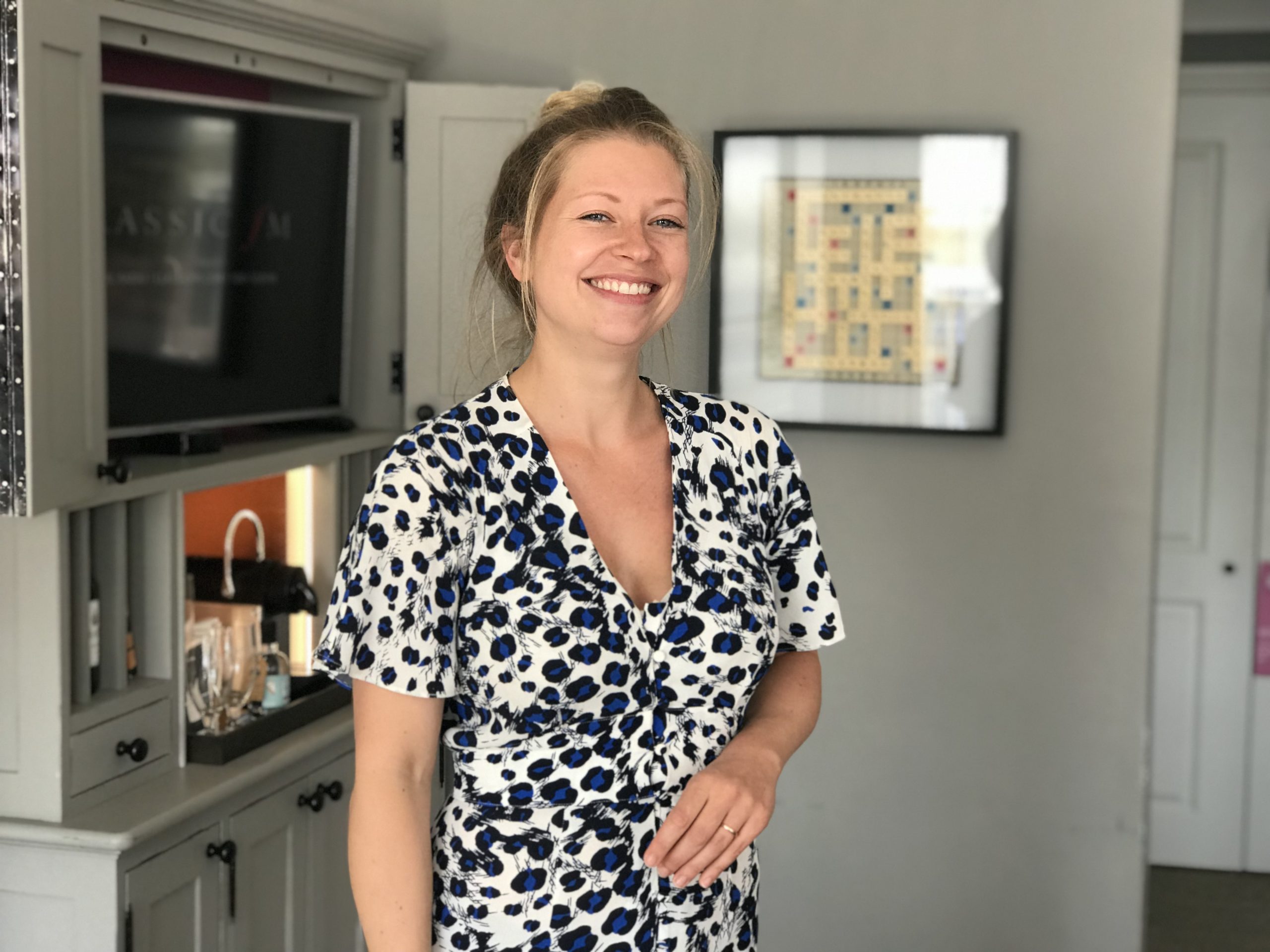 Dinner that evening was in the hotels more casual restaurant, The Tap Room – the perfect place to try out Adnams' huge range of craft beers, ales and spirits, with an equally great menu. This time the baby monitor was not our friend, but the restaurant was calm enough that Freya slept in her buggy without anyone even raising an eyebrow.
Our stay at The Swan came at just the right time for a couple who have had a life changing few months with a new baby. It gave us space to breathe, time to experience nature together and we felt looked after without the usual saccharin sweet fakeness other hotels can exude. The hotel let us tweak our experiences to our situation, so we tried activities from both the 'Coastal Contemplation' and 'Active Exploration' packages. It truly was the perfect staycation, and I couldn't recommend it more highly!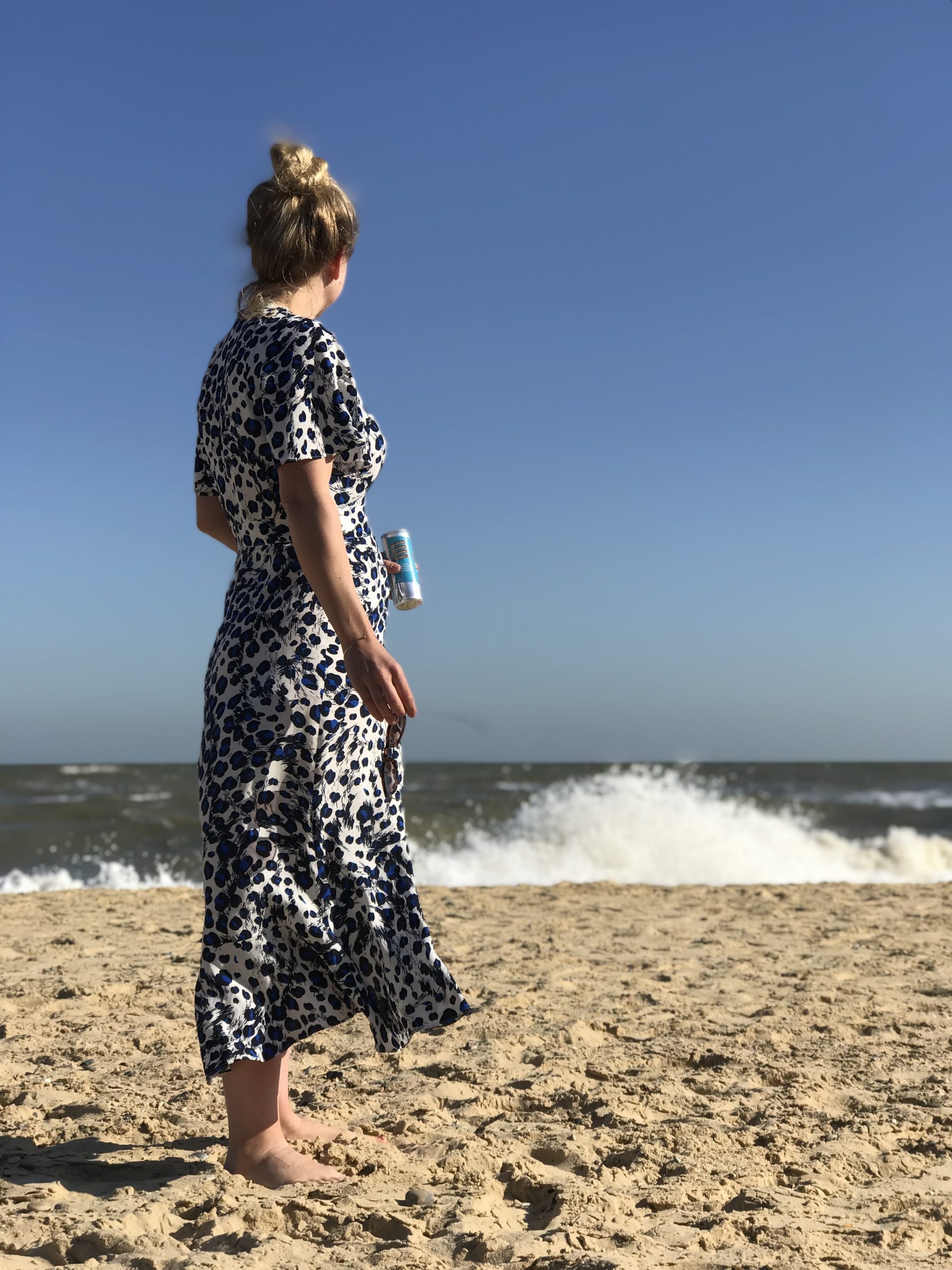 To book: www.theswansouthwold.co.uk/ / theswan@adnams.co.uk
Rates start from: £200 on a B&B basis based on two people sharing