Breakfast in Bed: Berry Omelette
Try this delicious brunch idea from 'I Quit Sugar For Life' author Sarah Wilson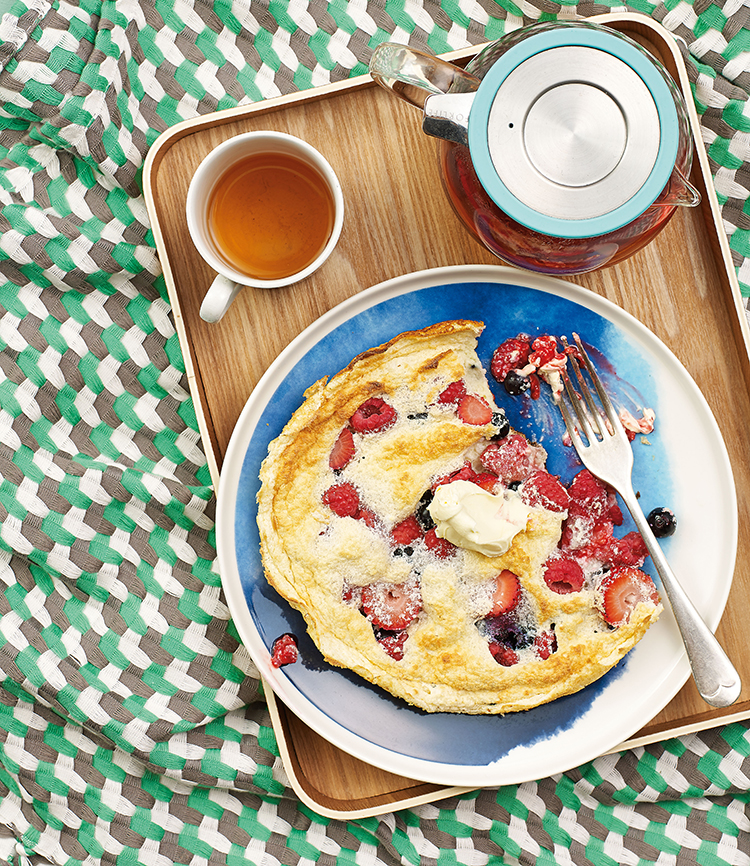 The debate about just how bad for your health sugar might be rages on, but anecdotally we've found huge benefit in reducing our intake as much as we can. One of our go-to books for both encouraging advice and doable recipes is Sarah Wilson's I Quit Sugar For Life (Macmillan, £14.99). Packed with cleverly portable breakfast concoctions, it also offers some delicious sugar-free brunch options for the weekend. We've tried and tested this berry omelette, and it tastes just as good as it looks.
'This is the kind of Sunday start to the day I dream of a loved one serving me,' says Wilson. 'All it needs alongside is a pot of Earl Grey tea.'
Breakfast in bed berry omelette
Serves 4
Ingredients:
4 eggs
1-2 tbsp rice malt syrup
1 tbsp butter
1 cup (150g) mixed berries, best fresh but if you do use frozen allow them to thaw and drain first
Mascarpone or full fat organic plain yogurt to serve
Method:
1. Separate the eggs and whisk the syrup and yolks with a stick blender. In a separate bowl, beat the egg whites until thick and fluffy, then fold into the yolk and syrup mixture.
2. Melt the butter in a 22-cm omelette pan over low heat. Pour in the eggs and sprinkle the berries over the top. Cook over low heat until the base is golden. Transfer the pan to your oven grill and brown very slightly. The omelette should be firm but a little creamy.
3. Serve with the mascarpone or yogurt.
SOLO COOKERS: look out for individual-sized omelette pans (they exist) to make a solo serving. Note, however, you won't need to cook it as long in the smaller pan.