Homemade aioli from cookbook Moorish
In the May issue of Psychologies, we featured a recipe for Patatas Braves, from chef Ben Tish's new book Moorish. He recommends making some aioli to go with it…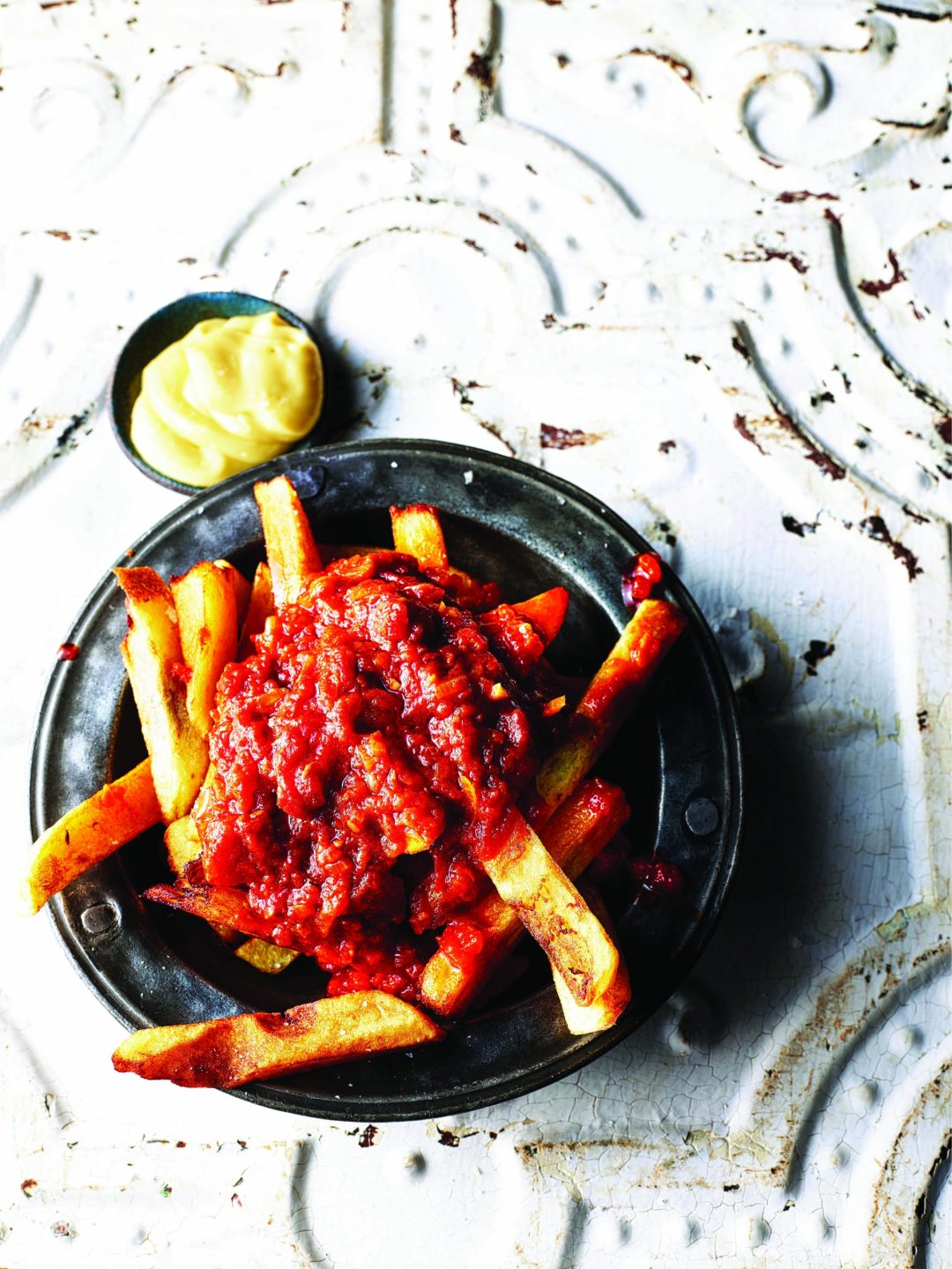 Alioli in its most rustic form is a simple emulsion of pounded raw garlic and olive oil, a fiery concoction used for multiple purposes – dips for vegetables, poured over grilled fish and meats or whisked into soups. I prefer the lighter, more refined version similar to a garlic mayonnaise. It's the essence of the Mediterranean and you can use it with pretty much everything. It's also a great vessel for other flavours.
Makes about 200ml
1 large free-range egg yolk
1/2 teaspoon Dijon mustard
1/2 garlic clove, very finely chopped
l00ml vegetable oil
100ml extra virgin olive oil
lemon juice, to taste
white wine vinegar, to taste
sea salt and black pepper
Place the egg yolk in a mixing bowl with the mustard and garlic. Begin whisking and start slowly adding the vegetable oil to emulsify. After some of the oil has been incorporated into the yolk, you can speed up the rate at which you are adding the vegetable oil and then the olive oil. When all the oils have been added, season with salt and pepper and add lemon juice and vinegar to taste.
Saffron alioli
Soak 1 teaspoon saffron threads in 2 teaspoons hot water until cooled. Make the alioli as above, then whisk in the saffron water. Leave to infuse in the fridge for an hour before whisking again to spread the colour and flavour through the alioli.
Almond alioli
Finely chop the leaves picked from a sprig of rosemary. Put into a mortar and add 1 tablespoon of very finely chopped blanched almonds and 20ml of extra virgin olive oil. Pound with the pestle until you have a coarse green paste. Make the alioli as above, replacing 50ml of the olive oil with the almond-rosemary paste. Leave to infuse in the fridge for an hour before serving.
Orange alioli
Put the juice of 2 oranges in a small pan and boil to reduce to a glaze. Set aside to cool. Make the alioli as above, then whisk in the orange glaze.
Moorish: Vibrant Recipes From The Mediterranean by Ben Tish (Bloomsbury Absolute, £26)