Boost your health with natural remedies: ginger
Ginger is the perfect antidote to the change in seasons and it can boost your immunity too, says writer Juliet Davey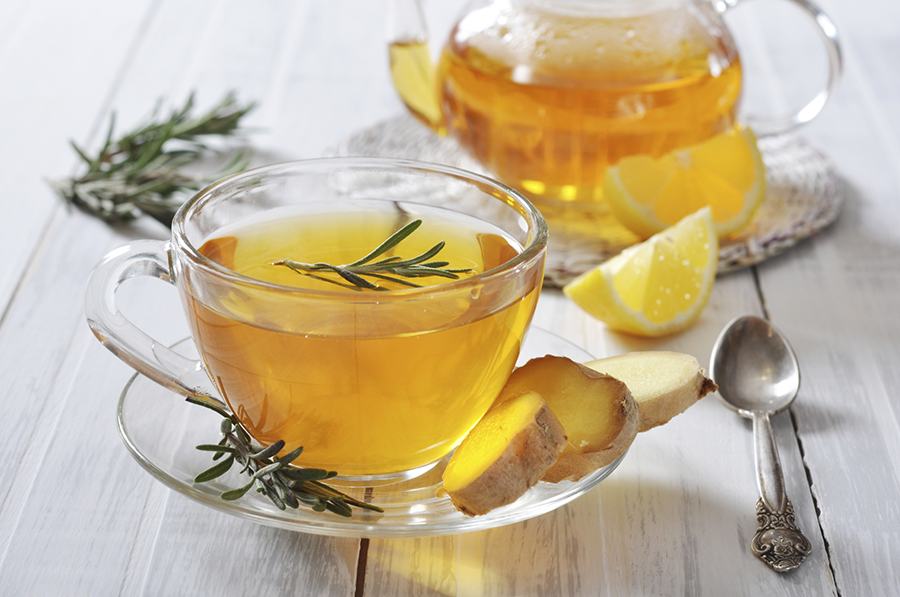 There is great solace to be found in a warming cup of ginger tea. It has become a daily habit for me; an aromatic, healing ritual. From that first fiery kick to the back of the throat to the soothing feel of it in the stomach, my ginger tea seems imbued with the power to fix any problem – physical, mental or emotional. It is no wonder that the Sanskrit name for the spice translates to 'universal medicine'.
Like the little black dress; ginger has a timeless, cross-cultural appeal. The Chinese have revered it for millennia, in 3,000BC it is written about in the Pen Tsao Ching, a classical Chinese book on agriculture and medicinal plants. Confucius used it for digestive relief, claiming of never being without ginger when he ate. The Romans seemed partial to it; writer Bruce Cost describes it as the 'Alka-Seltzer of the Roman Empire'. Even British Kings could not escape its allure. Recipes dating from 1390 from the royal household of Richard II claim it can: 'quycken the remembrance' and King Henry VIII suggested using ginger to prevent the plague.
Today, in our busy, hectic modern world, the age-old natural remedy of ginger is effective in treating a whole host of conditions. Here are some of my favourite home remedies:
For colds, flu and sore throats – make ginger tea by grating and squeezing the juice from ginger root. Around 1 teaspoon of juice to a cup of hot water seems to do the trick. Add a little honey to coat the throat and attack those viruses. Ginger also stimulates perspiration, which can help you sweat out toxins and it has been proven to reduce inflammation, is a natural anti-viral and can boost the immune system.
Headache – As well as drinking ginger tea to alleviate headaches, I find it helpful to rub a little ginger juice on my temples. Alternatively, chop some fresh ginger or use dry ginger powder, add it to some boiling water and inhale the vapours.
Digestive issues, motion sickness – Ginger has been proven to reduce nausea and aid digestion. If you are on the move, try chewing a piece of fresh ginger to calm the stomach. I am also a big fan of ginger chews, sold in most health food shops, such as those made by The Ginger People. They taste great and are easy to carry around.
Energy-booster and mood-enhancer – By improving the circulation and increasing the metabolism, ginger can give you more energy. It also contains volatile oils that are known to reduce stress. Feeling a little blah? Add ginger juice to a smoothie or, if you're feeling brave, prepare a ginger shot to drink– 1 teaspoon of grated ginger with a little hot water and down it in one. You'll feel the benefits, I promise!
Sources:
The Mystery of Herbs and Spices: Scandalous, Romantic and Intimate by James Moseley (Xlibris, £21.99)
Ginger: The Genus Zingiber by PN Ravindran, K Nirmal Babu
The New Whole Food Encyclopedia by Rebecca Wood
Spice: The History of a Temptation by Jack Turner
Photograph: iStock