5 festive spices and foods to boost winter wellbeing
The build up to Christmas is a busy time of year and whilst it is often filled with festive fun, a hectic schedule coupled with colder weather can leave us feeling tired, stressed and sometimes unwell. Luckily, there are some revitalising spices that can help to keep our immunity boosted. Medical Herbalist, Katie Pande, picks her top five spices to embrace this season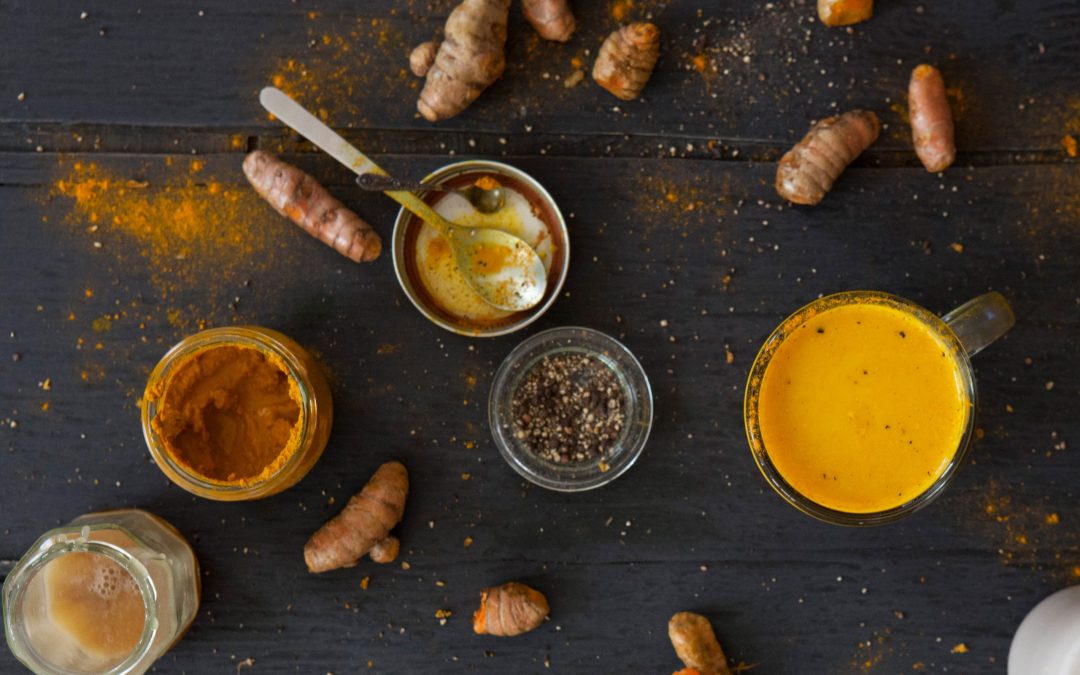 1. Turmeric
Turmeric is known as 'the golden goddess' in India thanks to its beautifying properties. Not only does it support healthy liver function (which in turn purifies the skin), it is a powerful anti-inflammatory, soothing irritated and inflamed skin to promote a healthy, glowing complexion from the inside out – ready for the festive season.
2. Cinnamon
Full of sweet and stimulating essential oils, cinnamon is a long-time favourite for invigorating, warming and generally making life more delicious. A delicious and healthy alternative to sugar, cinnamon is naturally sweet and helps to balance blood sugar levels, to in turn help curb sweet cravings.
3. Ginger
A wonderfully warming spice, ginger is renowned for aiding digestion and boosting metabolism. It can therefore provide comfort and support during or after an overindulgent festive season.
This clever spice also helps to boost blood flow to the joints and muscles to ease aches and pains which often result from freezing cold weather. What's more, ginger can soothe a sore throat and effectively clear sinuses and congestion if you're suffering from a Christmas cold.
4. Cardamom
If you're feeling festive, cardamom is a classic Christmas spice and deliciously aromatic. As well as helping to relieve flatulence and indigestion (which in turn relieves abdominal pain and bloating), cardamom stimulates the metabolic and digestive processes. Cardamom also works as an effective decongestant, removing mucous from the digestive and respiratory tracts.
5. Cocoa
Many people like to indulge in the illustrious cocoa bean over Christmas. Unlike milk chocolate which contains high levels of sugar, cocoa is said to regulate and improve mood by boosting levels of serotonin, the 'happy hormone', enhancing feelings of wellbeing and pleasure.
Celebrate all things spice this season Pukka Herbs' new range of organic herbal lattes; Cacao Maca Magic, Turmeric Gold, Ginger Joy and Majestic Matcha Chai.
All four plant-based lattes are sugar- and dairy-free. With the inclusion of coconut milk powder and cocoa bean powder in the case of Cacao Maca Magic, each latte is luxuriously creamy and satisfying. As a natural alternative to sugar, Pukka has used cinnamon in all four of its lattes, as well as inulin, a sweet but calorie-free ingredient that is also a pre-biotic.
RRP: £4.99
Stockists: Tesco and Amazon
Beneath the velvety chocolate flavour lie health-boosting organic herbs to naturally boost energy, enhance your mood and balance hormones. Cacao is an endorphin-boosting botanical, promoting positivity, whilst ashwagandha helps to ease away stress related tension, to calm a busy or anxious mind; the perfect, warming cup to help you unwind the festive season.
RRP: £4.99
Stockists: Tesco and Amazon
Bursting with festive flavours and organic health-boosting herbs and spices, Ginger Joy is a luxuriously spicy and warming latte. With the inclusion of turmeric, nutmeg and cloves, Ginger Joy is Christmas in a cup.
RRP: £4.99
Stockists: Tesco and Amazon
Turmeric Gold is a protective, aromatic, antioxidant-fuelled and caffeine-free blend of organic turmeric, ginger, cinnamon and saffron. Turmeric and Ginger offer powerful winter immune protection, whilst turmeric also promotes a healthy, glowing complexion from the inside out to ensure you're party-ready and geared up for Christmas.
RRP: £7.99
Stockists: Tesco and Amazon
Pukka's Majestic Matcha Chai is the perfect blend to kick-start your day with, especially when you need a little extra boost to get you out of bed on a cold December morning. Matcha not only provides supreme antioxidant protection, it also helps to naturally boost energy, memory and focus to power you through the day, and combined with cinnamon and cardamom, offers the perfect warming awakening.
Browse the Pukka Herbs organic lattes range here.

Image: Getty Images