Time….Please can I have some more?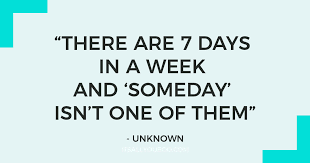 "I will catch up with you, I just need to finish this report". "You know we said we'd book a last minute weekend break for next weekend, can we do it the weekend after? It's just that I've got so much on at the moment"
Time always comes up whether I am talking to course participants, managers, coaching clients or the voice inside my head – "When have I got time do that?"
Our society is managed by time, it's the common denominator – we all understand it, work to a 24 hour clock – of course, the seasons, the sun and the rotation of our planet make some alterations to this depending on where you are in the world. So, if time is one of the very staples of our existence why don't we nurture it, treat it with respect and enjoy the fact that we actually have some, as much as we could?
How much time do you have left before…
your next meeting
your break (or is it that you don't have time to take a break :0)
you leave work
you go to bed
you get up tomorrow
the next big project lands on your desk
your holiday
your kids leave home
the mortgage is paid off
You retire
No matter how trivial, important or life changing something is – time plays a part in it somewhere and, most of us would say we just don't seem to have enough of it. What do you think would happen if I were able to change time so you could now have 28 hours in a day, 9 days in a week, 14 months in a year and the human race now lives on average to 150 years? My bet is that we would still find stuff to fill up this additional time, still be full of busyness and probably still be complaining that there was just not enough time. And be putting important "stuff" off until SOMEDAY
Where are you going with this Michelle? I hear you cry!
Well, you won't be astounded to know that I think all the productivity and time management tools and techniques we have learnt do have some value in helping us to make the most of the time resource that is available to us, so that we can be as productive as we can be.
However, what is more important for me, and for many people like me, is to think about the bigger picture. Granted we sell our time, skills, knowledge and experience to an organisation in exchange for a salary and maybe some other benefits – car, health insurance, contribution to our pension pot, perhaps also benefiting from personal development as well as growing our social circle through networking and friendships. We then choose how to spend that money and use those benefits to build a lifestyle.
But!
If you feel that the organisation is taking advantage of you, taking more time away from you than it is paying for, expecting unrealistic results, treating you less than well as a human being, you have some options:
1. Keep going as you are; work even longer hours, likely producing results of less quality because you can't afford the proper time required to do a good job
2. Let your physical and emotional health take a battering as you try and keep up with it all; also upsetting the relationships you have with people inside and outside of work
3. Decide to throw the towel in, to find another job, adding another pressure and time demanding activity to your to do list
Or,
4. Stop. Decide to take back control of your career and your life and make the very best of the time available to you both inside and outside of work.
When it's your time to finally hang up your work clothes, will you be able to say that you really enjoyed your career; you were paid for doing something that really made you tick; work played an important part in your life and helped you create the lifestyle you wanted. You have had some great experiences and have some fabulous memories?
Anyone that knows me will know that I am not an idealist, this is not nirvana. I'm a pragmatic realist; "stuff" happens and for most of us, the other constant apart from time in life, is responsibility – for ourselves, our families, our society
However, that does not mean that you have to "put up or shut up!"
If you'd like to take back some control and invest wisely in the time you have available to you, think about:
What is your definition of happiness?
On a scale of 1 – 10 – how happy do you feel right now?
What do you want to be able to say and feel when you look back on your working life?
How does that change your perspective?
What might you do next?
In my opinion, the best present we can give ourselves, and others, is the space to think and the time to listen. Start today and turn your "somedays" into "do-it-now days"
Be kind to yourself, you deserve it!
Michelle Tranter
Career SOS, Work-Life Balance & Professional Development Coach
The World of Work can often be a challenging place to be. Are work worries keeping you awake? Are you facing redundancy? Have you fallen out of love with your career? Do you want life to be different? ​I'm Michelle Tranter, a qualified Career, Leadership and Life Coach, HR Practitioner and Trainer, with many years' experience of working in the real world - the ups and downs of managing a team, the wrath of autocratic management, being "dumped in at the deep end," restructures, a crazy busy workload with no let up and often left feeling that I was dancing to someone else's tune and not living my life. I've supported 100's of professional women, from all sectors, to take positive action and develop flourishing careers. Work and life are intertwined and you, the human behind your job title, are in the driving seat. Why not contact me and we'll have a chat about how I can help: www.achievemorelivemore.com/book-online *Featured Expert for Abintegro - the Career Development Portal *Featured Expert in Psychologies Magazine *Creator of "How to create a happy and productive work from home lifestyle" for Psychologies LifeLabs